By Rev. Alan Viau
Photos by: Andrew VanBeek
We all come from different places and backgrounds. I often get asked if religious elements can be added to a ceremony. My answer is … of course!
It may be a difficult decision to have your wedding ceremony outside a church setting. There are various reasons for choosing a non-religious location for your vows. Perhaps your fiance is of a different cultural or religious background than you are. You may not feel comfortable with the doctrines of your birth religion but still feel the need for religious representation. Your church may have you facing a wall of requirements which you don't feel comfortable with, or don't ring true with you. Or maybe you are feeling pressure from your families for not holding your wedding in a church.
I talk to couples about this dilemma often, and try to arrive at a solution that makes them feel comfortable. Personally, I will accommodate any religious inclusion in wedding ceremonies I perform. I've performed weddings with B'hai, Hindu, Christian, Muslim, Wiccan and Buddhist elements – because that's where the couple's spirituality is.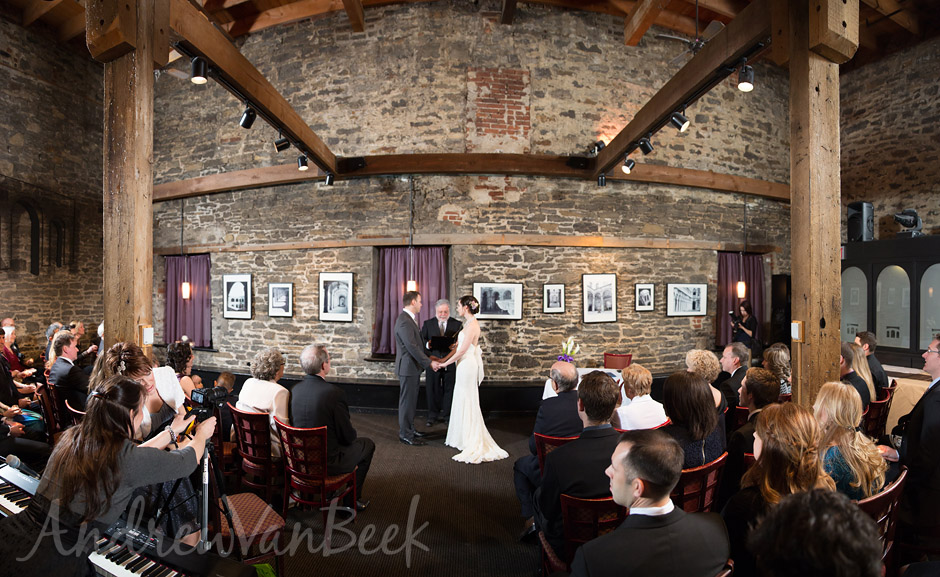 Brides and grooms need to speak openly about spiritual beliefs to a potential officiant. They need to find out if the officiant is willing and able to add the desired religious elements to their ceremony. For example, Humanist officiants can only have secular references in the wedding ceremony. Other officiants may have a personal preference whether to include or exclude some religious traditions. This is perfectly allowable under the Ontario Human Rights Code under freedom of religion, so be open about your desires.
As I said earlier, I go with whatever the couple wants – because it is their wedding and their beliefs. Last weekend, I officiated two weddings where the couples wanted specific Christian references. In those cases, I usually find that a prayer and the inclusion of the Lord's Prayer satisfies most needs. If they want more, then why not?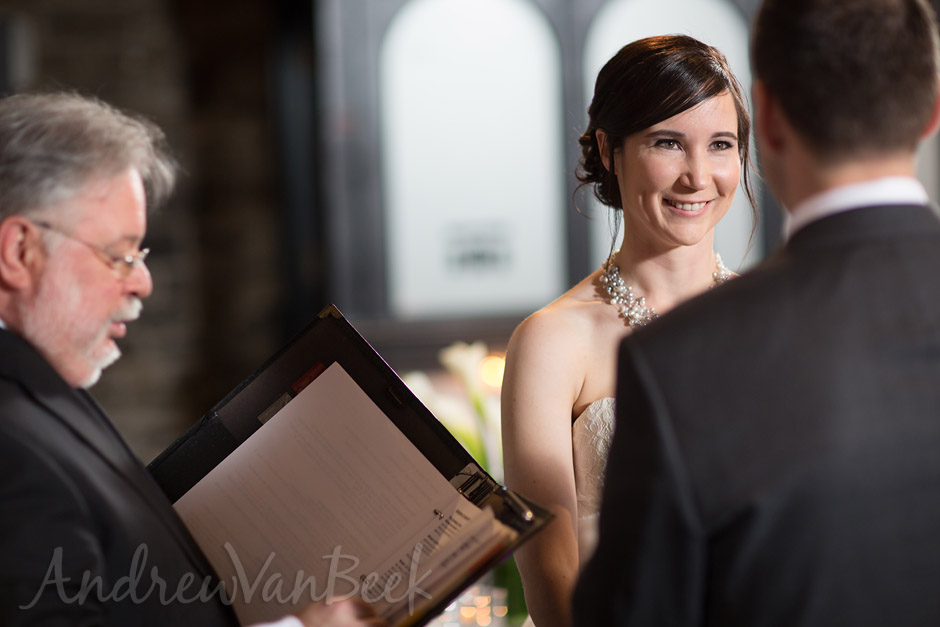 I was particularly touched with Jennifer and Michael's wedding at the Courtyard Restaurant. I was teamed up with photographer, Andrew Van Beek,  and pianist, Kimberley Dunn, both with whom I've worked many weddings. This was a bilingual wedding, and I switched from English to French in various sections. One reading was read directly from Jennifer's birth Bible. Kimberley sang and played an inspiring Ave Maria between readings. The audience was invited to recite the Lord's Prayer in the language of their choice.
What really touched me was when Jennifer asked me to sign her birth Bible on this special occasion. I tell folks that after 10 years and almost 1000 weddings, I still come across things that are new and hit me in the heart, as this one did. "Best Wishes on Your New Journey and Adventures In Married Life"… Amen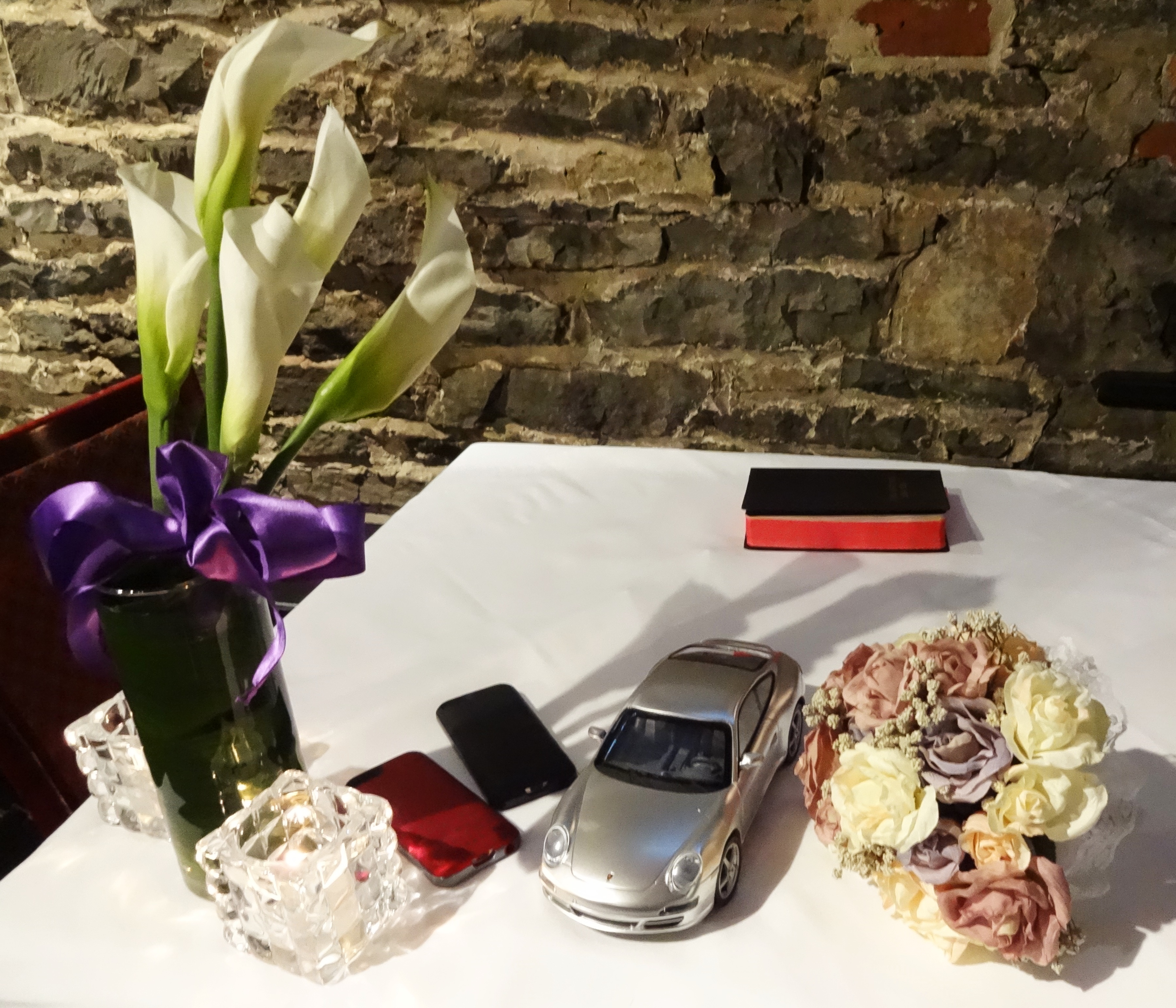 Birth Bible on the Signing Table. Photo by Alan Viau