By Rev. Alan Viau
I usually end my weddings with a kiss. However, Erica had a surprise ending of her own for her new husband Richard.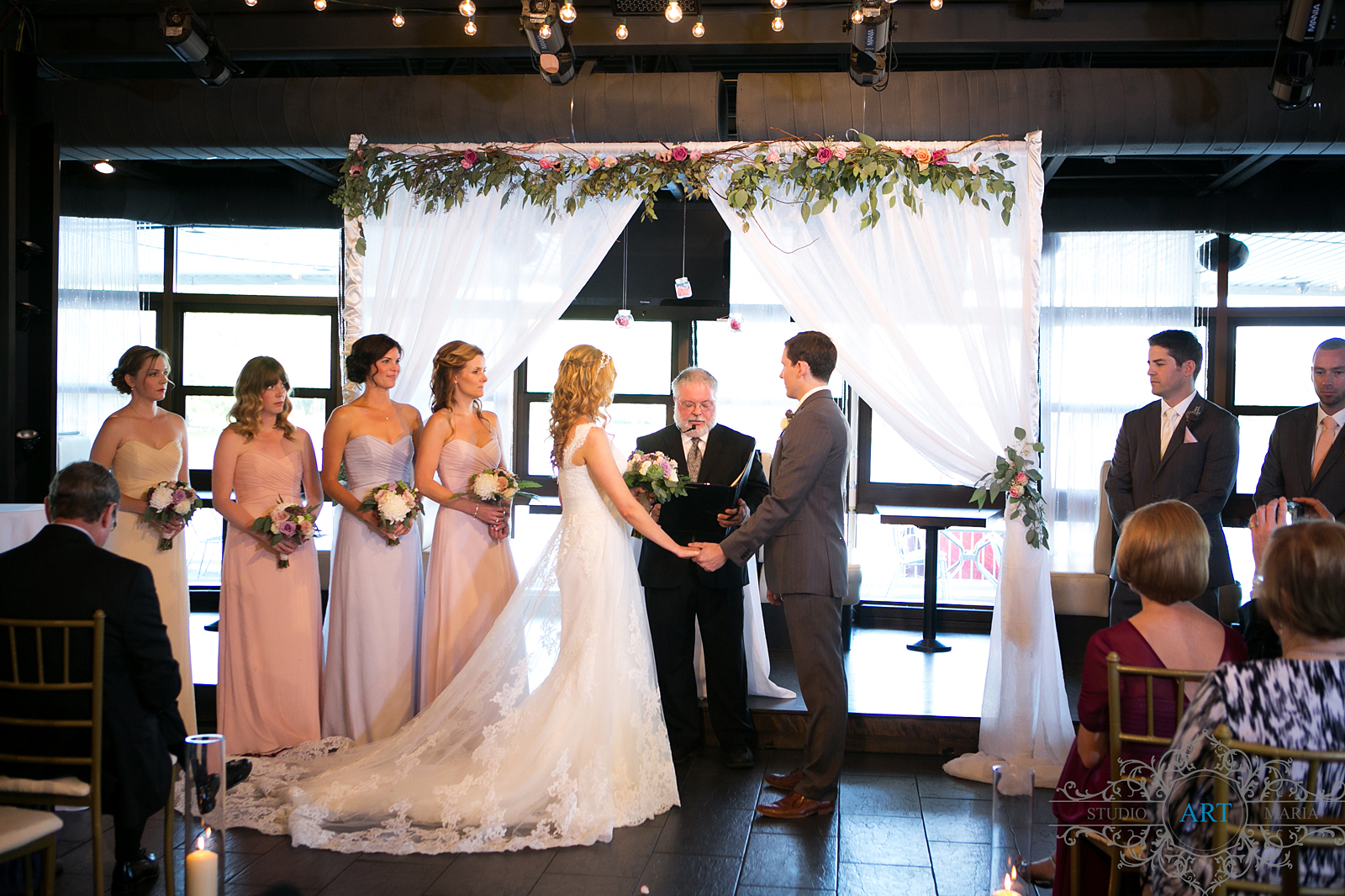 Erica and Richard had their wedding at Lagos restaurant. A lovely place overlooking Dow's Lake. The restaurant was wonderfully detailed for the ceremony.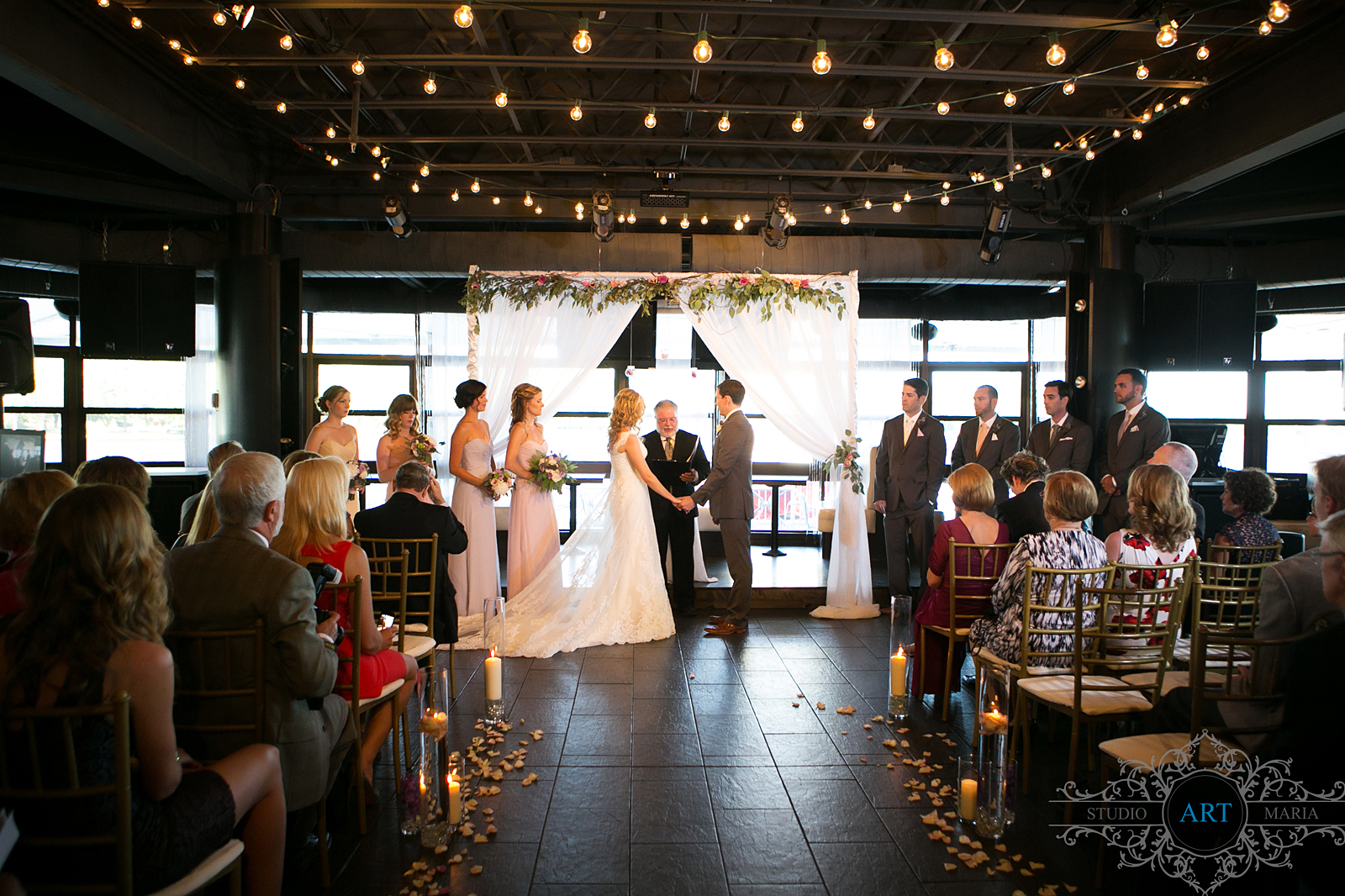 We ran through a very touching ceremony including the vows and exchange of rings.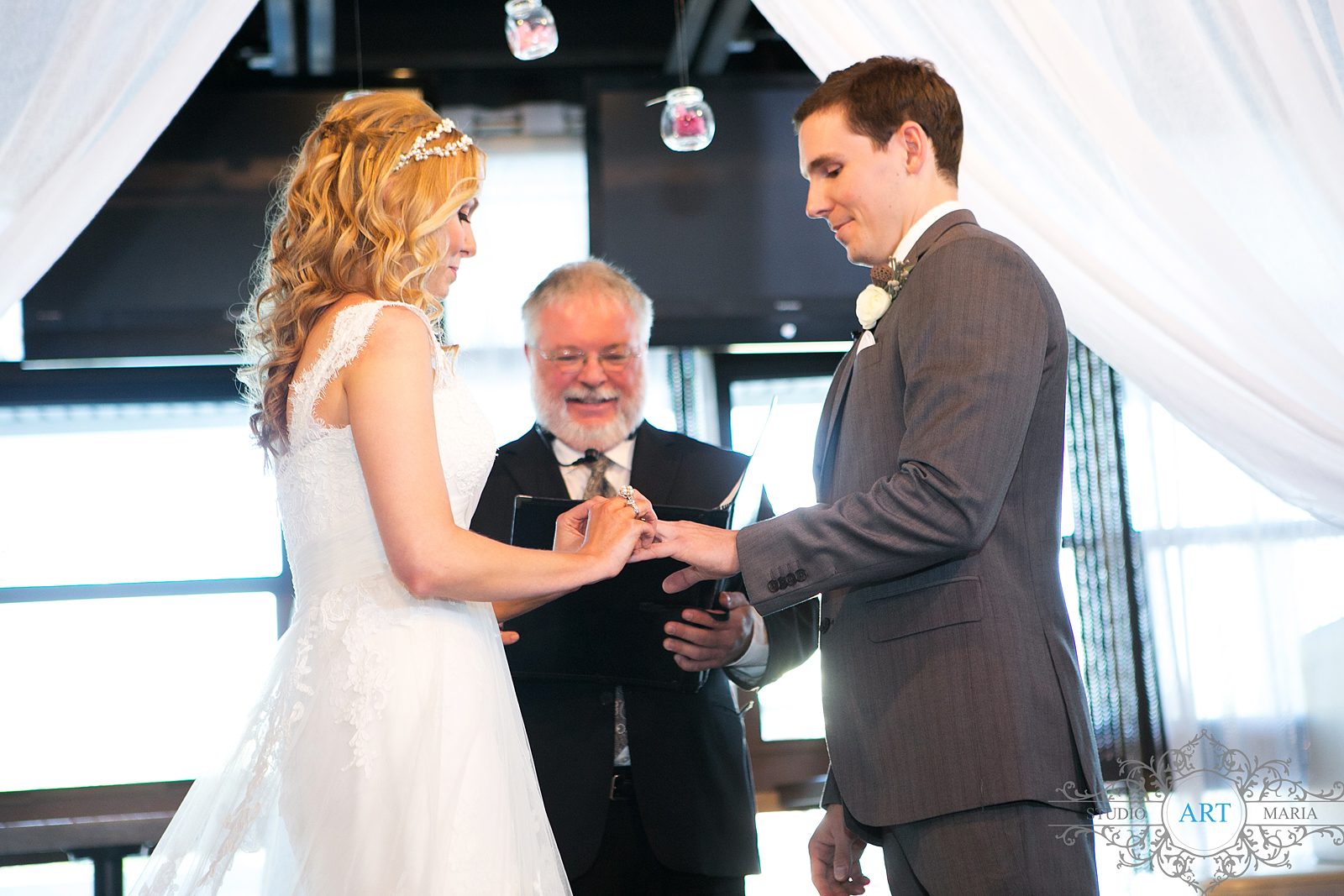 Until we got to the end. My usual ending is the Kiss just like in the movies. However, Erica had something else in mind. Something she didn't tell Richard. When I declared them married, instead of staying "Please seal your vows with a kiss", I stepped aside. Up popped one of Erica's friends who is a professional entertainer.
He donned a toque with fake dreadlocks and sunglasses. The music cued and he began singing "Kiss the GIrl" from Disney's "The Little Mermaid". Richard was stunned and paralyzed with surprise.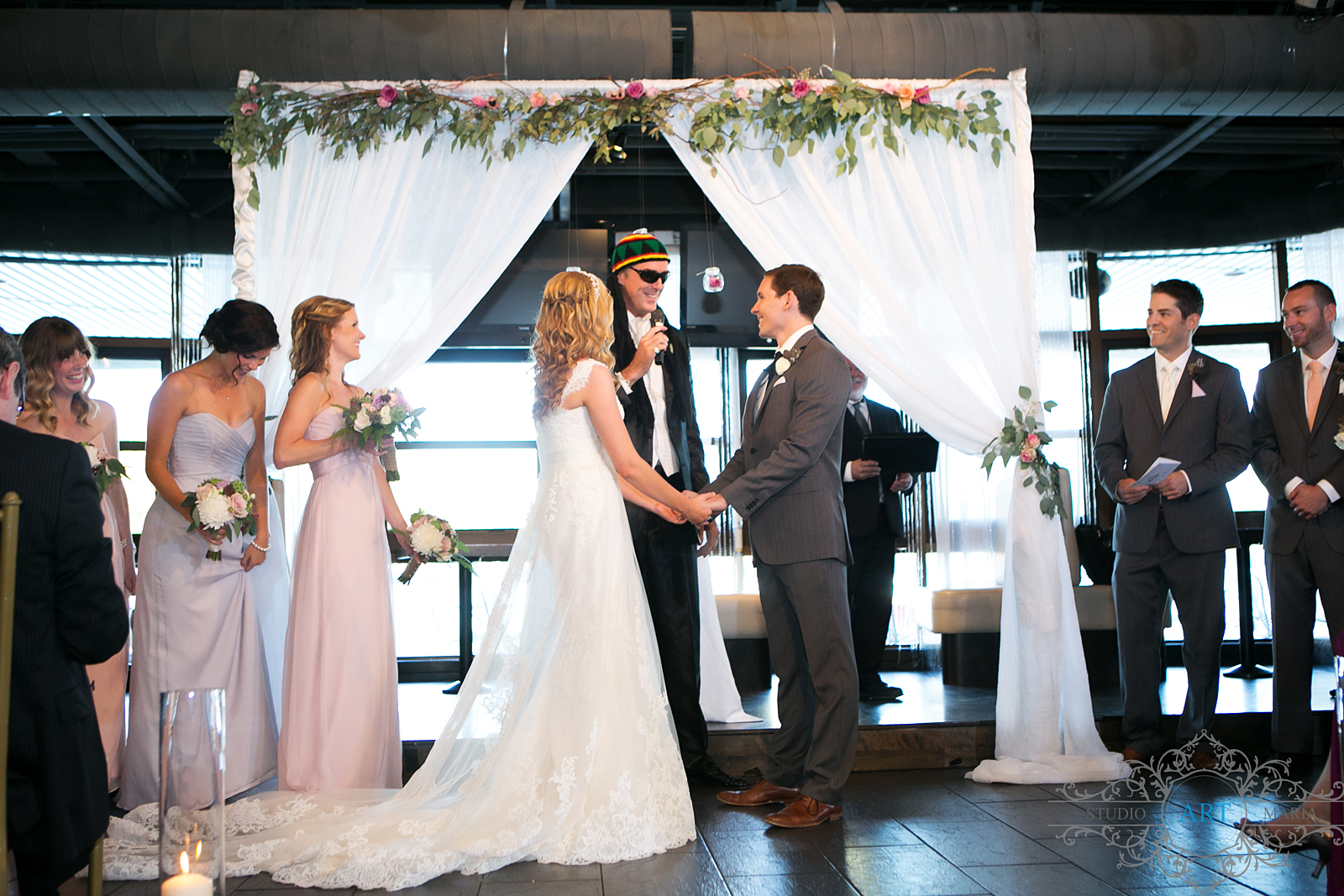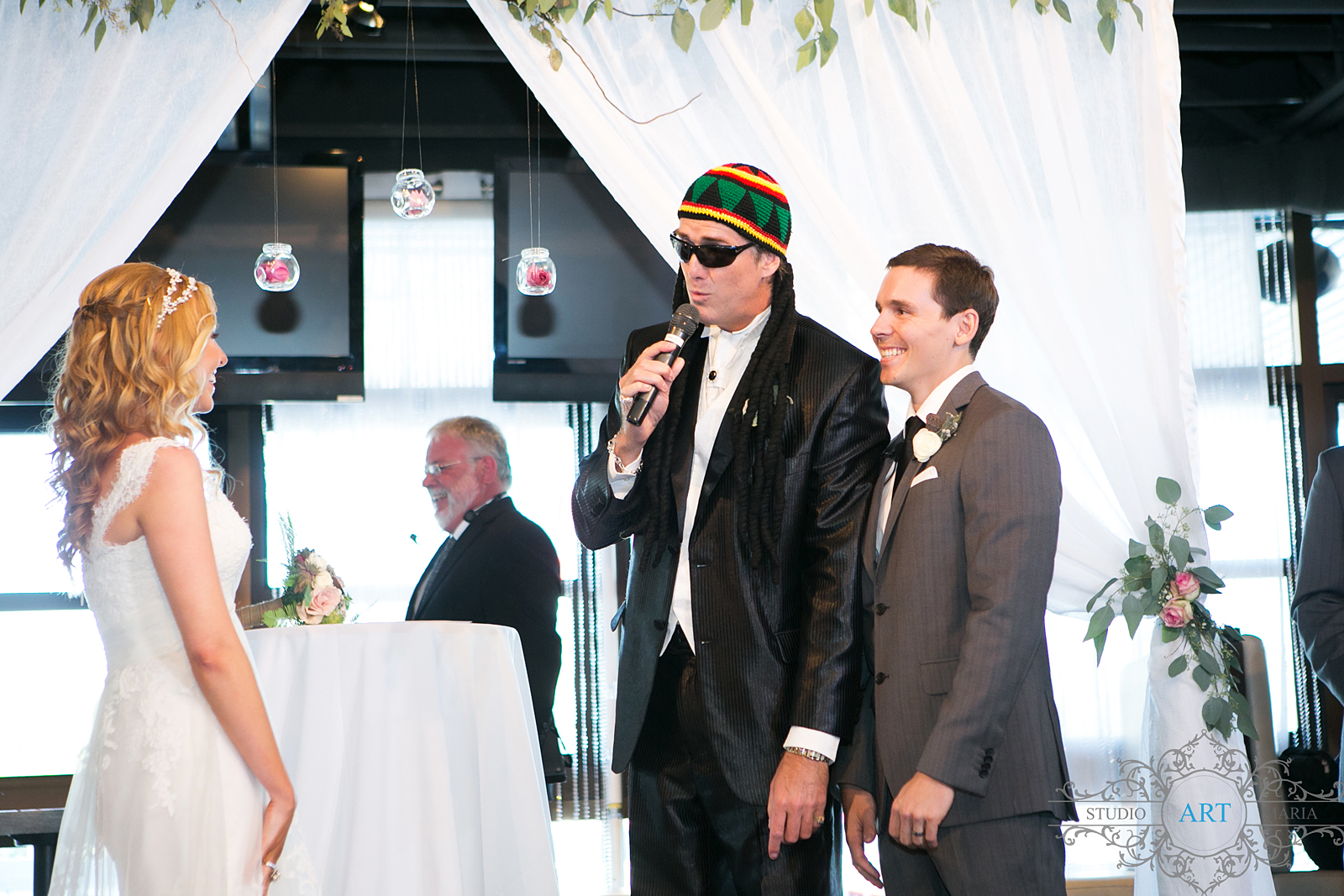 He kept asking Richard "Do you want to kiss the girl?" in a fake Jamaican accent. He even got the audience singing the refrain!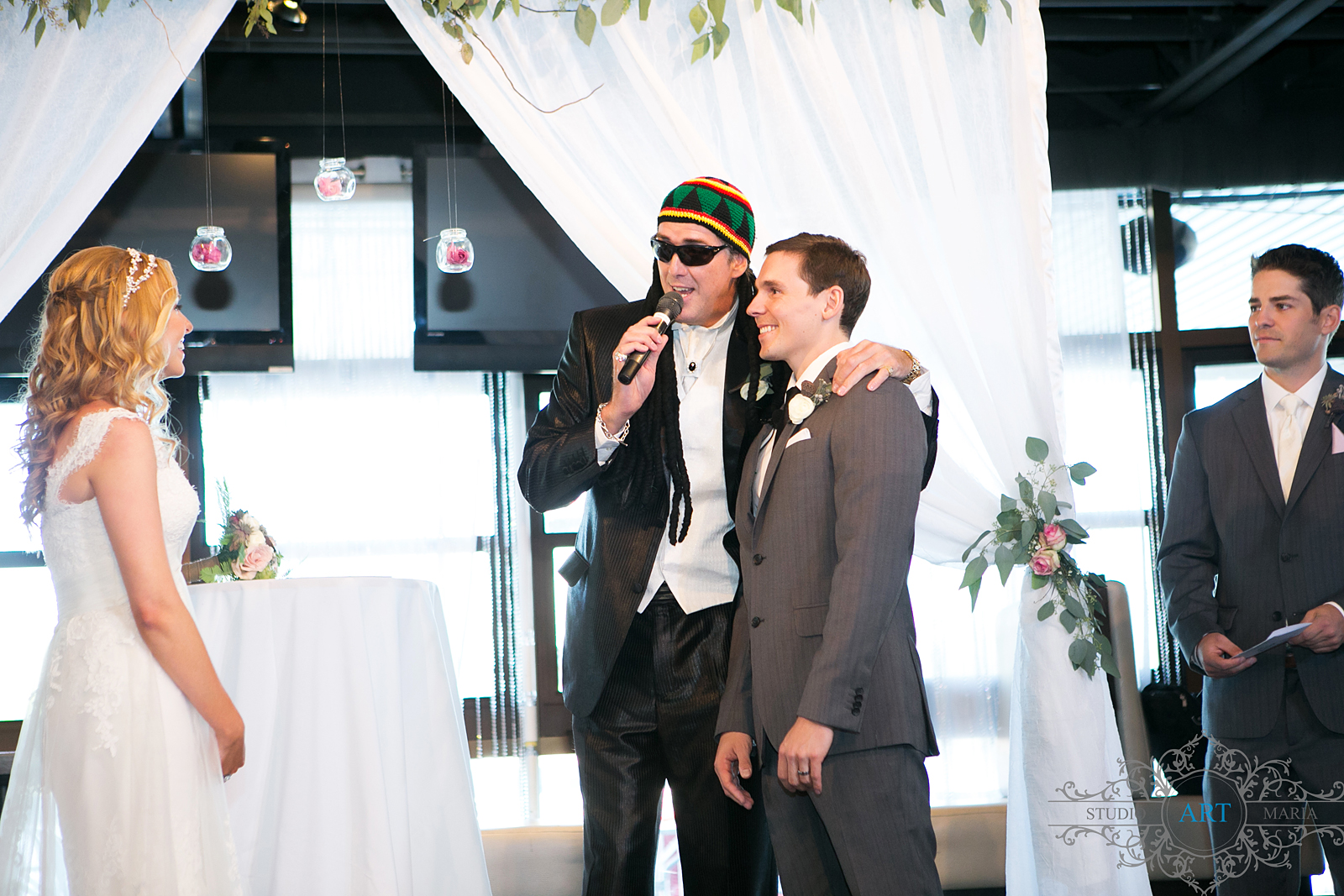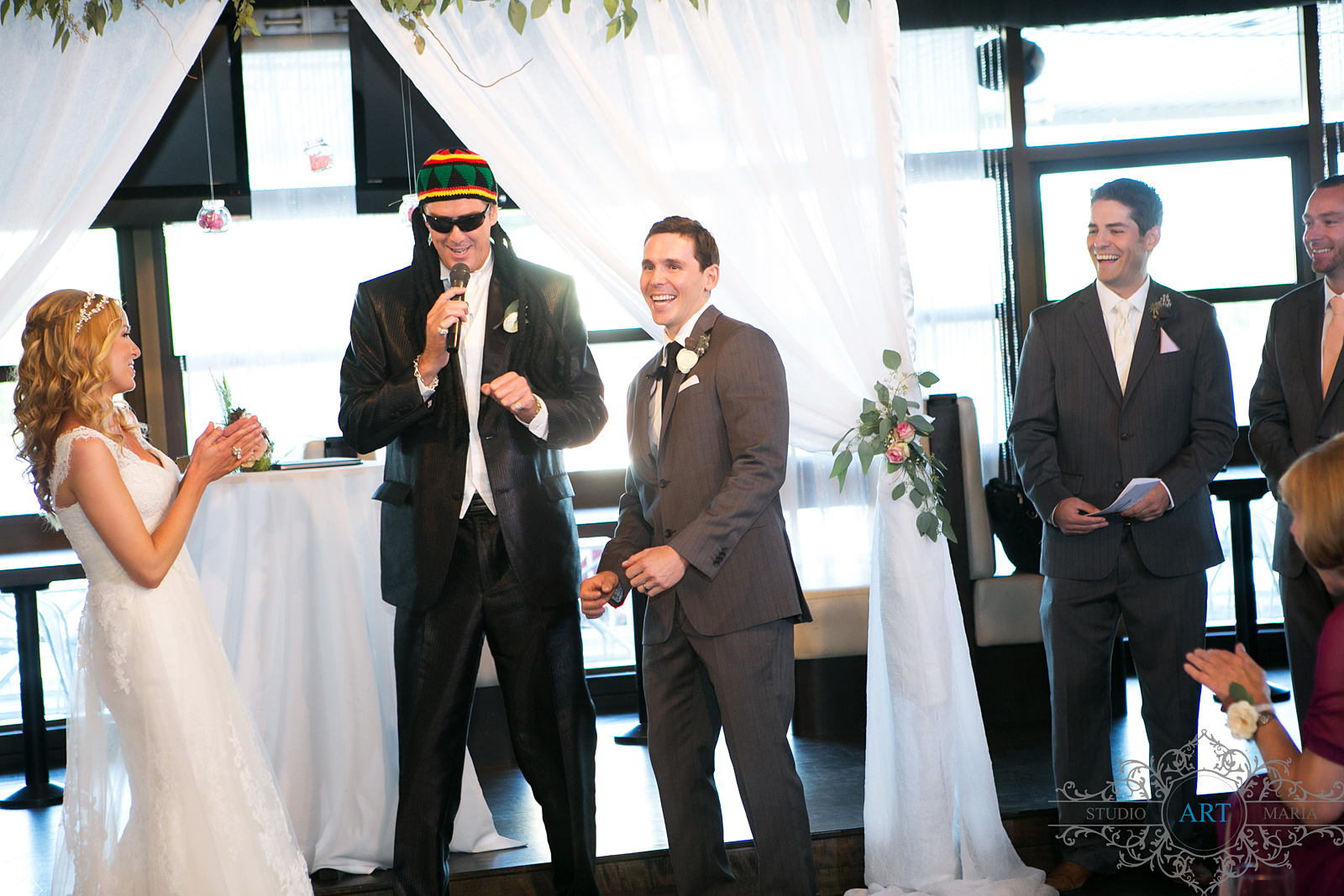 Of course, at the end of the song, Richard kissed his girl, Erica.  What an awesome ending!
Photos by StudioArtMaria