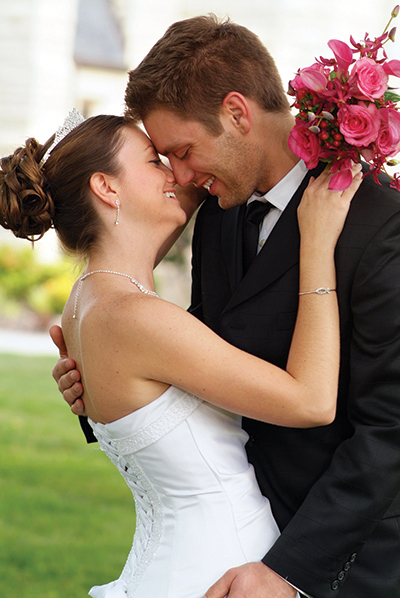 Getting married is an exciting life event where family and friends gather to celebrate the love between two people. Being able to openly discuss your hopes and dreams for your future lives together is one of the keys to a successful marriage – talking about how you will manage your finances is another.
To help you get the conversation started, RBC offers these tips:
Be honest about your finances. Sit down with your partner and have an honest talk about your finances. Discuss your current financial situations along with your long and short term goals.
Create a plan. Before you plan your budget, work out the logistics of how the finances will be handled when you're married. Visit your local branch to learn about the account options that will best suit your needs. Ask about bundles that will help you save money on your banking services.
File the paperwork. Fill out a RC65 Change of Marital Status form from the Canada Revenue Agency to take advantage of some of the tax credits that apply to married people, such as spousal RRSP contributions. Learn about the tax benefits so you can maximize the credits and save money.
Say "I will". After you are married, ensure that you and your estate are looked after by meeting with a lawyer to draw up or update a will and powers of attorney (financial and personal). Updating these documents is important, as some provinces and territories will nullify them due to your new marital status.
For more banking tips, visit www.rbcroyalbank.com/personal.html