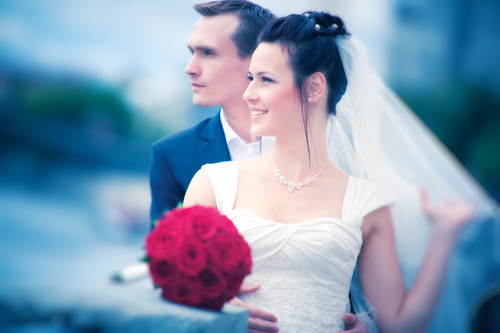 The buzz of the big day is over and you are settling into blissful married life. Everything went according to plan and you have many happy memories of that special day. Now the dust is settling from all of the excitement, you have a boatload of pictures to sort through, with frequent requests from friends and family to take a peek.
Wedding Day Memories Are For Sharing
How are you going to manage the sharing of your photos? There are the obvious solutions such as uploading them to photo sharing sites like Flickr, Photobucket, Pictoma and Facebook. These sites will do the job, but have you ever thought about sharing your special moments in a more attractive and creative way?
Create a Stunning Wedding Slideshow
Gather together your favorite pictures from the day and transform them into a unique slideshow with music and detailed backgrounds. Wondershare DVD Slideshow Builder Deluxe enables you to turn your images into high-quality movies with Hollywood styling.
You can also burn the movie onto a DVD to share with friends and family and send it around for a lasting memory — truly a unique and quirky way to remember that special day.
Immortalize Your Big Day on a Blog
Do you have you own blog you regularly update? You could create a whole section dedicated to your wedding and the special memories of that day.
If you don't currently have a blog, how about creating one specifically for your wedding day? You could then update it with every major moment in your life, so friends and family can always have access to your experiences, even when far away. Who knows, it could have pictures of that bouncing baby next!
Put Together a Digital Wedding Scrapbook
A new trend on the market is the creation of stunning digital wedding scrapbooks. They are easy to design and very functional: if you wish, you can get them printed or sent digitally, so even your grandma won't feel left out. You can choose from a variety of designs, colours and music to truly encapsulate the atmosphere of that special day.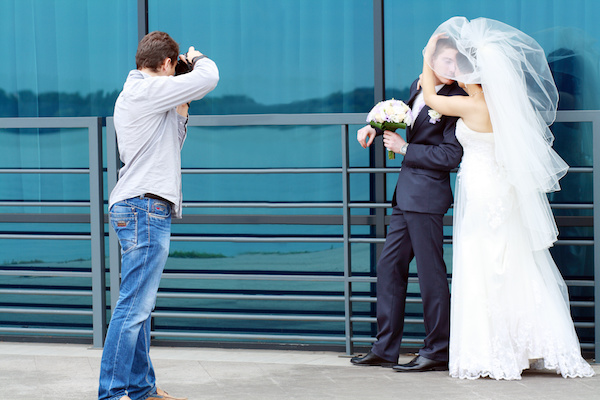 Create a Central Online Album
Another innovative idea is to create a central online point where everyone can log in to see the photos and possibly even add their own. Do some research to help you decide which cloud storage service would suit you best.
is another great option. After you have logged in, you can invite friends, the photographer and family to upload their pictures of the day, so you get to see your wedding through the eyes of guests. To make things even better, it's free. So brides on a budget can keep those pennies firmly locked in their purses, safely saved up for the deposit on that dream home.
Today's digital age offers so many options to share your life-changing moments with people close to you. Whether you prefer the more traditional scrapbook style or want to get creative with slideshows and movies, the technology is out there for you to show off your wedding day in your own, unique way.