Rev. Alan Viau
"Alan, would you please marry us secretly?" my friends, Shona and Bharath, asked me discreetly. They wanted to announce it to his parents in India after they were married. So we arranged a small private wedding at their home on a Sunday morning before I had to be at Joseph and the Amazing Technicolor Dreamcoat rehearsals.
The wedding was held with Bharath, Shona, their three kids, Rori, Katie, and TJ, and about six close friends. At 10 am, Shona and party came down the stairs to a cleared dining room. You can tell from the photo how  happy they are to be there and the love there is between them.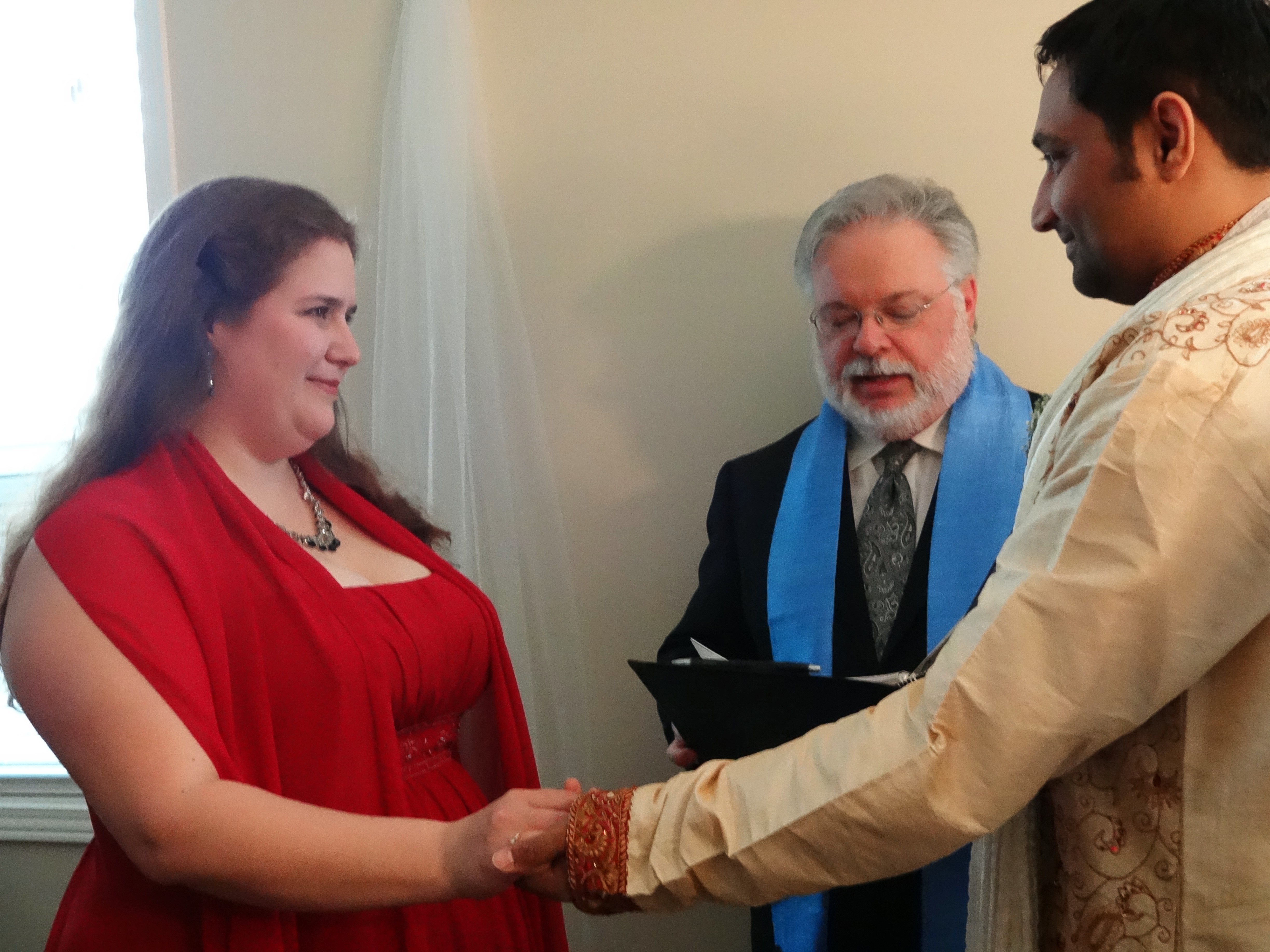 Rori, the eldest, did an excellent job with her reading.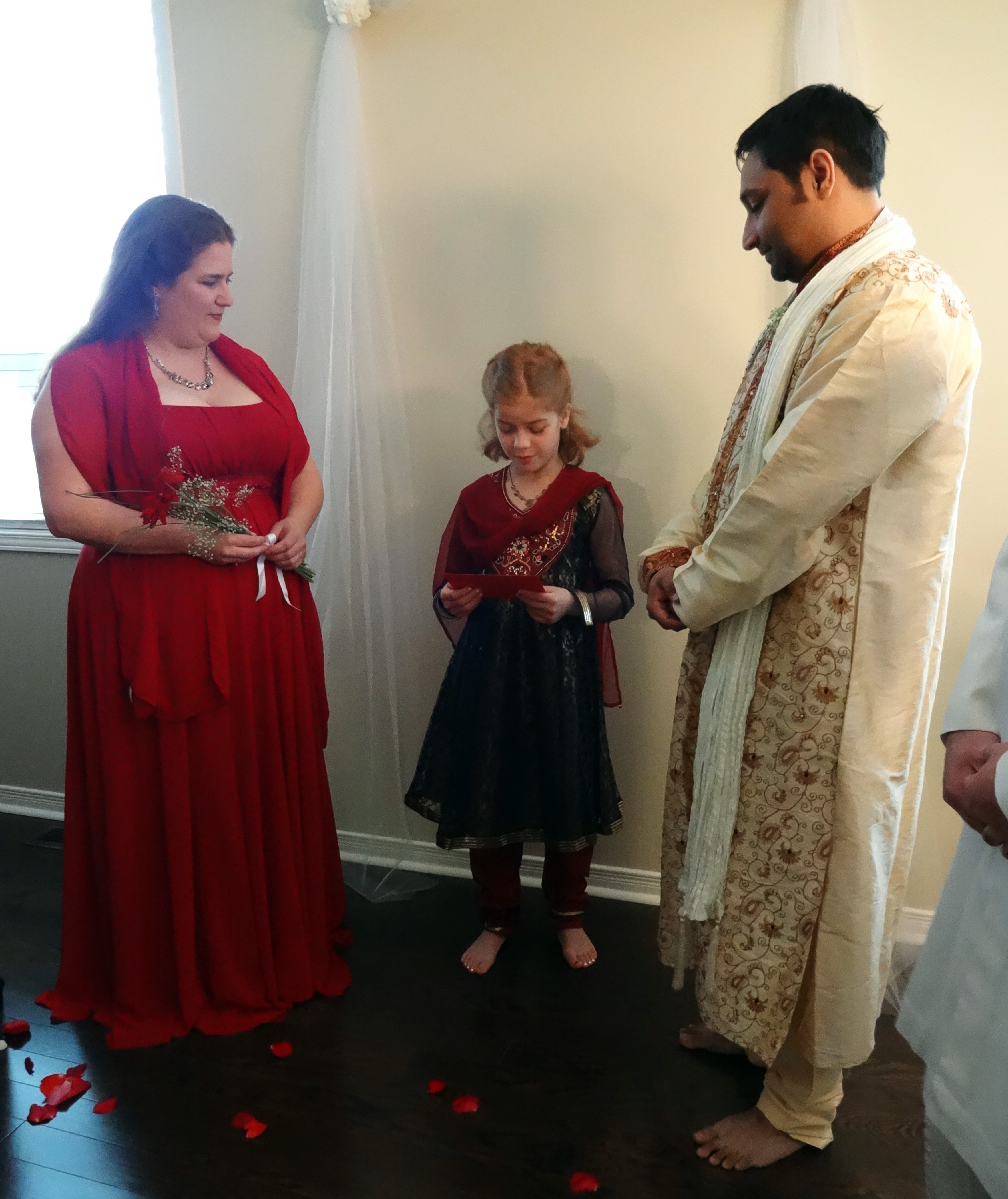 Everyone got to sign the register. Especially little TJ.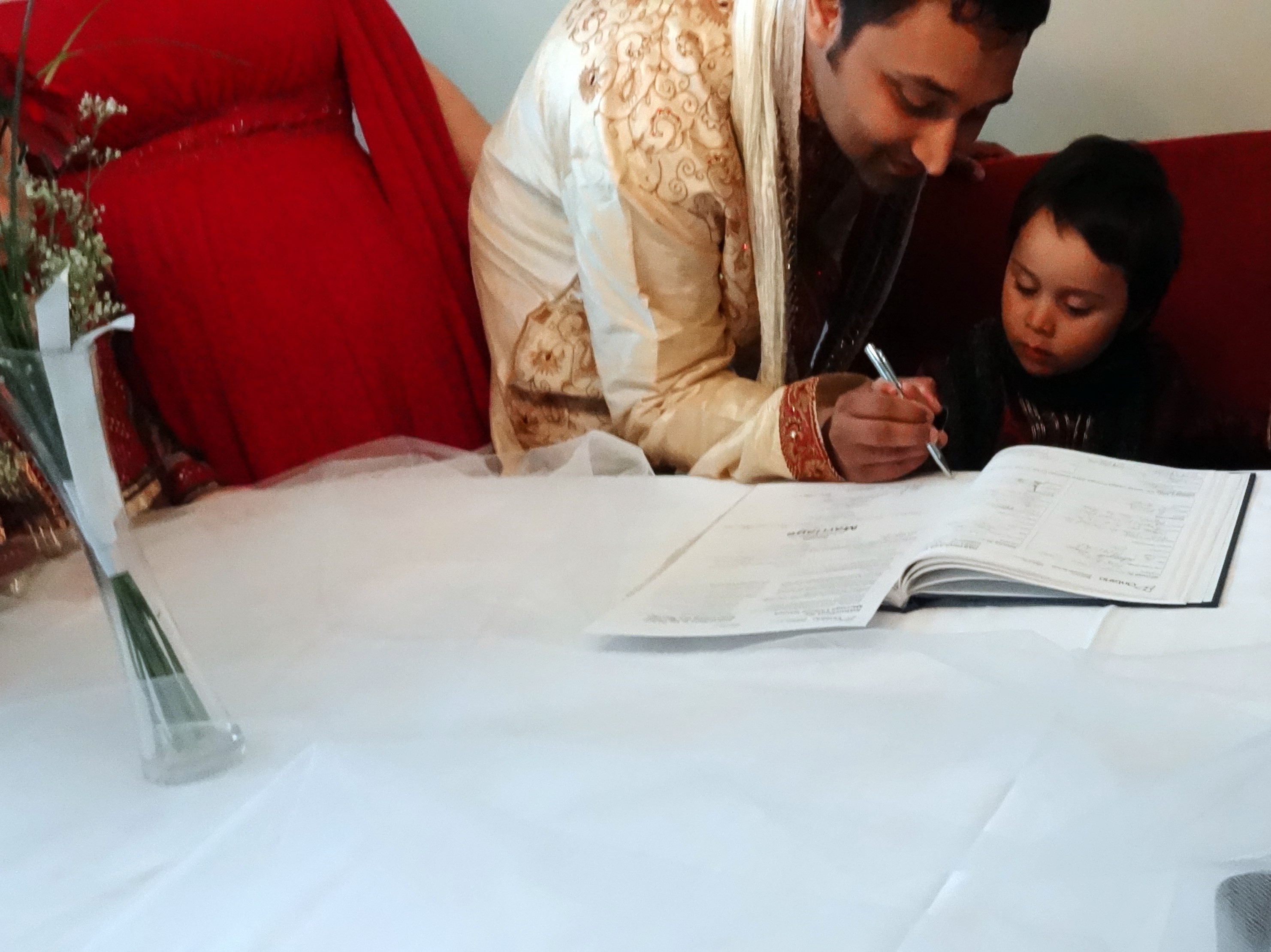 And there was a really special moment when all of them repeated vows as a family unit. I asked them to please repeat after me:
"Together, we promise to love and respect the newly created family, brought together in love. Poor or rich, sick or healthy, happy or sad, we commit ourselves to each other today. let us rejoice in the happiness we have found and be strong for one another so that our family will not be broken."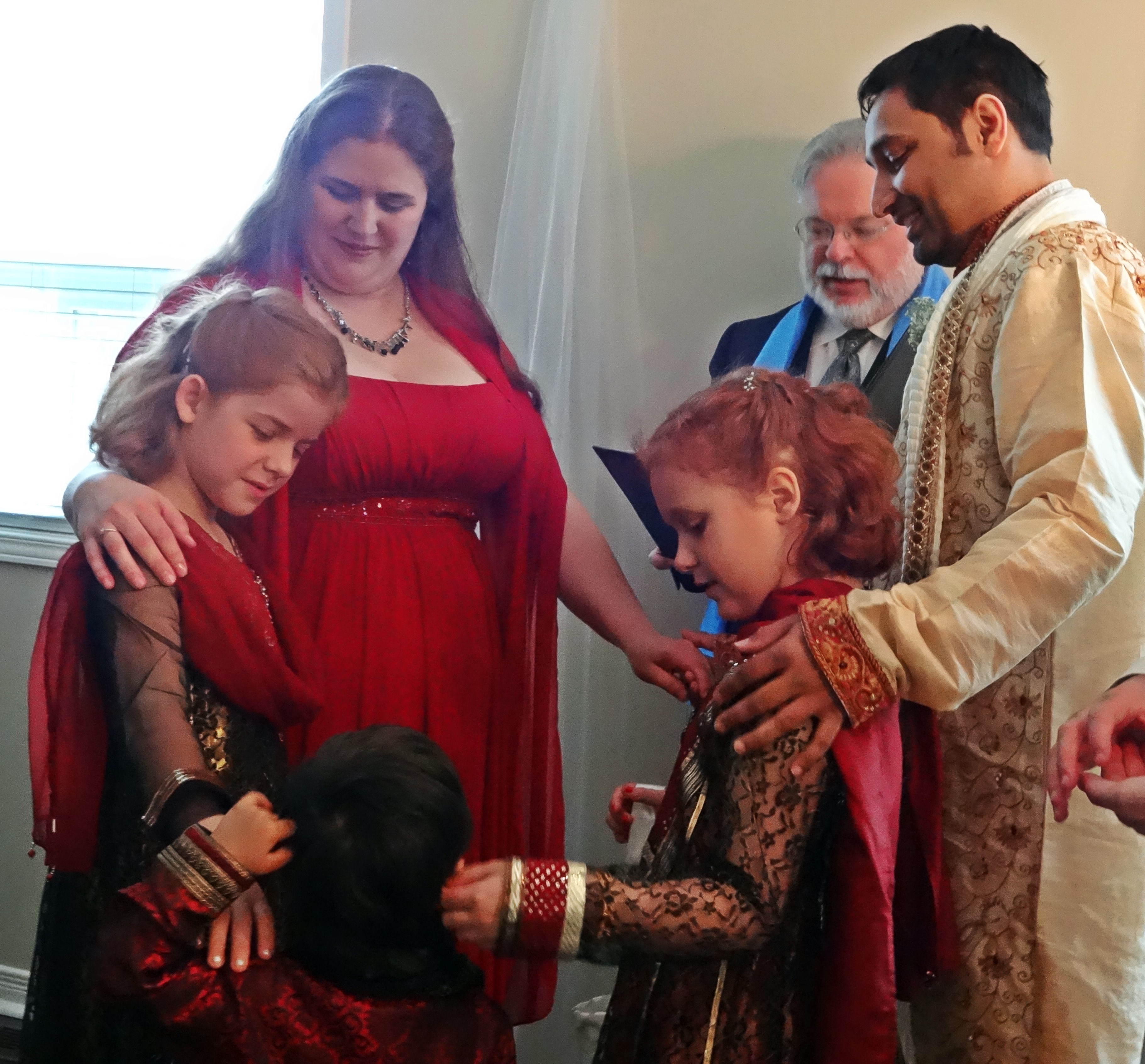 They were excited when I declared them married.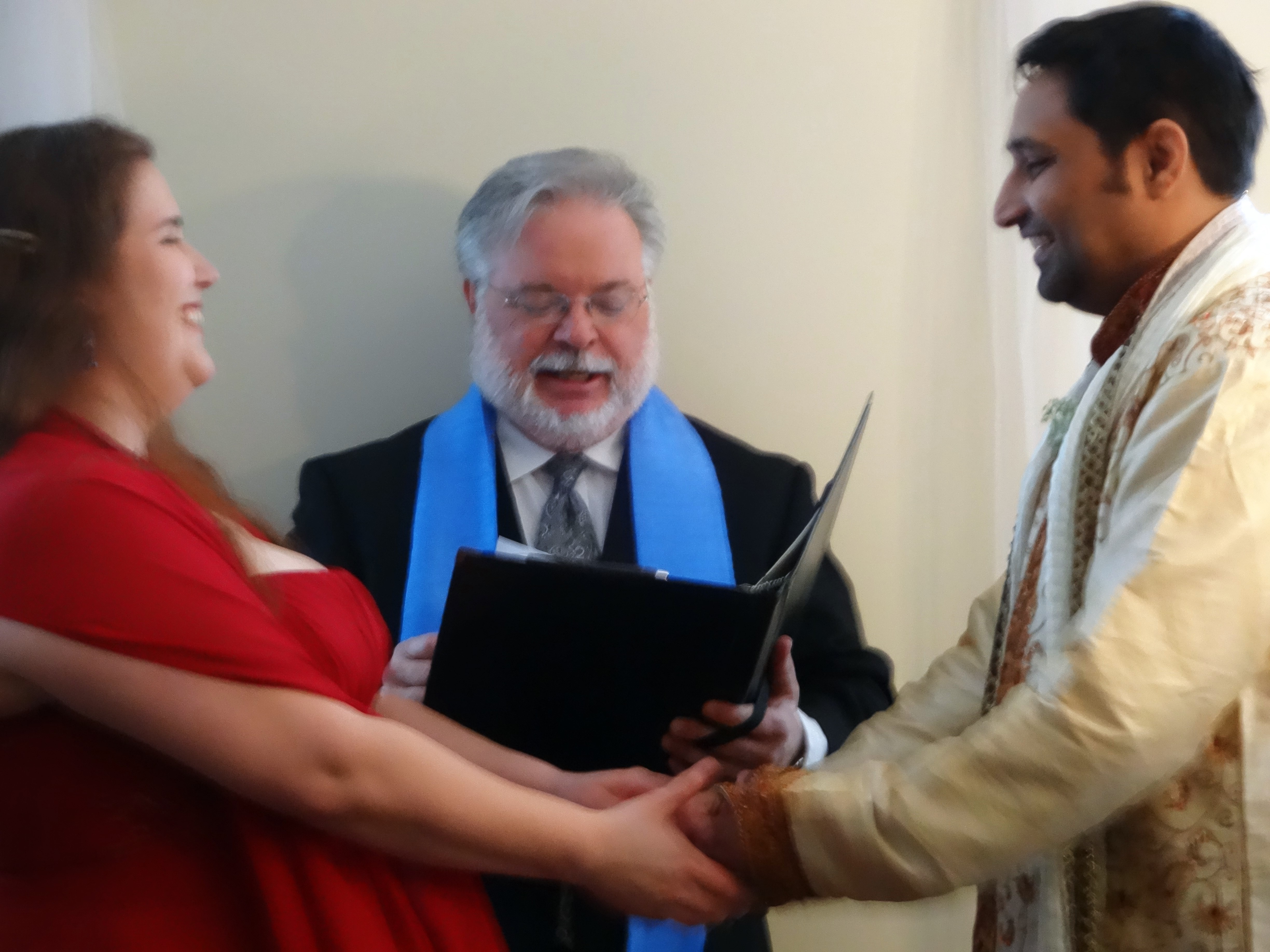 and then wild dancing broke out in the house…a la Bollywood!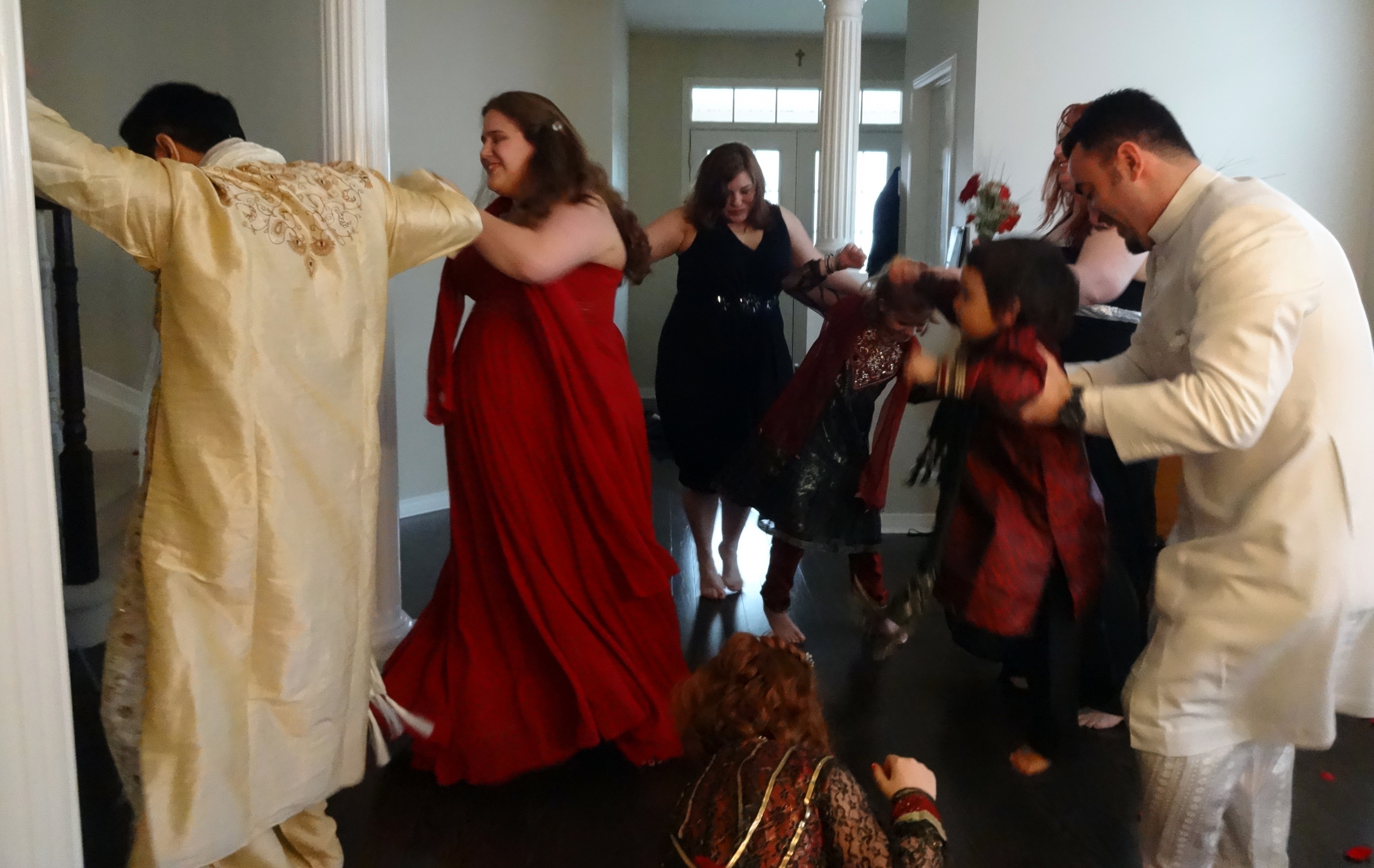 I made my way to the rehearsal feeling all mushy inside. I had difficulty not telling all our common music theatre friends what had happened.
It was especially heartwarming when I saw the family attend one of the shows a week later. All the kids came and gave me a big hug… and I was mush again.