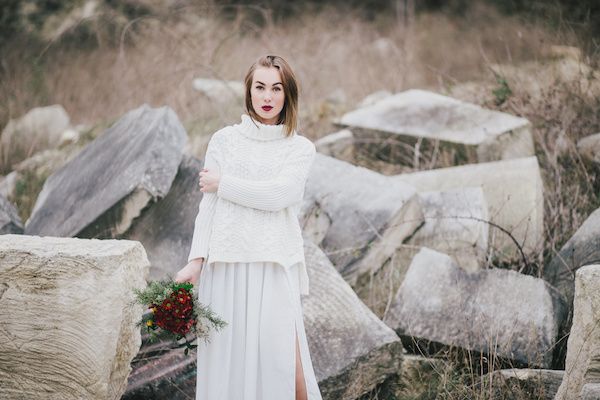 Fall brides don't have to scrimp on comfort to look sensational. Sure, the temperatures might be lower and the forecast a little bit more temperamental for an autumn wedding day, but fantastic style isn't restricted to sunny days and high temperatures. You can look and feel absolutely terrific whether there's sun, rain, sleet or snow. There are accessories and outerwear options to suit any and every bridal style, from relaxed boho to classic and formal.
Comfort counts … a lot!
If the countdown is on for your autumn wedding, it's time to tick that one last box on your Bridal Checklist: Comfort.
What? That's right: comfort. You don't have to freeze, itch or ache to look like the star of the day that you'll be. And you don't have to be anxious about the weather, either. You can be warm, dry and on solid ground even if your big day is in late October or November and the dress of your dreams is a strapless or fashion-forward off-the-shoulder design.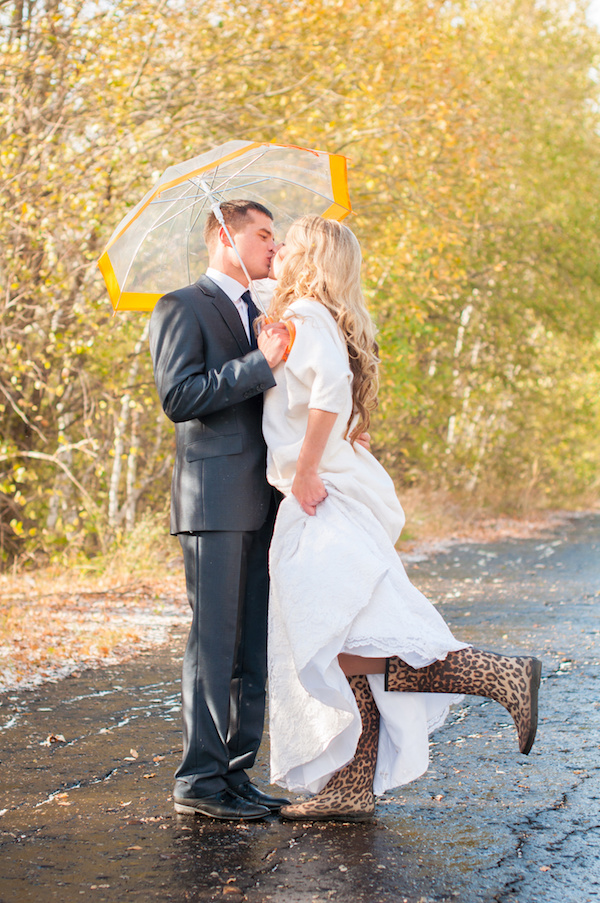 By all means, wear the fabulous shoes or sandals that are perfect with your dream dress. But you can also pack a pair of stylish boots in case there are puddles. And if the sky opens and the raindrops cascade? Don't let it dampen your wedding-day spirits or mess with your fabulous hair. It's been raining off and on in Ottawa since March, so there are apt to be plenty of places … either IRL or online … that are selling clear or stylish umbrellas.
Finally, don't be cold — even if your wedding gown is a striking cold-shoulder design. When you're outdoors for those glorious fall wedding photographs, wear an equally glorious wrap or cape or coat or sweater. You can look absolutely fabulous … and be comfortable .. regardless of what Mother Nature chooses to dish our way.