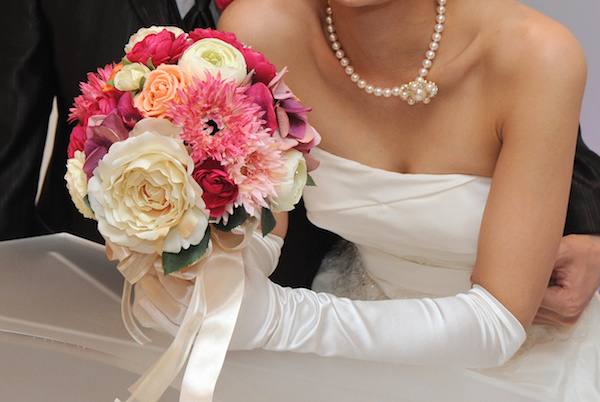 Planning a wedding can be extremely stressful, but not knowing where to turn for help can be worse. One of the main problems adding to the stress for most bridal couples is having one too many people wanting to run the show. Here are six steps for planning a stress-free wedding.
1          The bride and groom should make the final decisions on the wedding plans. Everyone will have an opinion, so stick to your guns. Your wedding is all about celebrating your marriage. Don't be afraid to ask someone to back off by saying, "Thank you for your suggestion but we are going in a different direction with the planning."
2          If you hire a planner, make sure the planner and the rest of the family understands that you and your other half will be making the decisions. If too many people get involved in the planning, things will get confusing, and this can cause undue stress. If you are not hiring a planner, appoint someone you can trust to run the show — you can't be a bride and a planner.
3          If you never remember anything else, remember to always have a backup plan for everything. So many things can go wrong on the wedding day, so you want to be prepared for anything.
4          When choosing attendants for your wedding, try to keep the number to a minimum. The more people in the wedding party, the bigger the headache. Gather the people you intend on asking as attendants together and explain what is expected of them as members of the wedding party. This will save the time it's going to take to replace the attendant and the stress it's going to cause you finding someone else.
5          Never bite off more than you can chew. Everyone wants a lavish wedding, but don't drive yourselves crazy and break the bank to get it. You can always have your dream wedding without the costly price tag ,and that fits into your budget.
6          Timing is so important; never put off what you can do today for tomorrow. Before you know it, your wedding day is weeks away and you are both left with a mountain of chores that need completing. Make sure you order all items and make arrangements for every aspect of your wedding as soon as possible, so you won't have a mile-long to-do list.
Compiled by R. Legault with source files from Coyle Publishing.
*This article first appeared in September, 2011.