By Rev. Alan Viau
When you have chosen the venue for your wedding, you must ensure that your decor works with the space. As bad as wearing checks with plaid, your theme will be muddled if themes and venue don't work together well. Couples must consider all aspects of theme decor for a successful wedding.
I have previously outlined four themes for a wedding:
Natural/ Rustic – using elements from nature such as trees
Modern/ Urban – using a minimalist approach and letting the venue's decor work for you
Romantic – using lots of flowers and lace for that past era romance
Eclectic – having the wedding in a unique location/venue such as a party boat.
Brides and grooms can choose which theme suits them best. However, they need to consider their theme versus their venue. If you mix themes, the decor will not seem coordinated.
Here is an example that will work as an illustration. Hopefully you will see the difference. Both weddings had a chic urban bistro as the venue. I will compare the ceremony space and table centerpieces.
In both cases we were in an upscale bistro. This clearly defines it as a modern/urban setting. To fit with the venue setting, modern elements are great. This big flower backdrop was perfect for the ceremony space. It is whimsical and fun.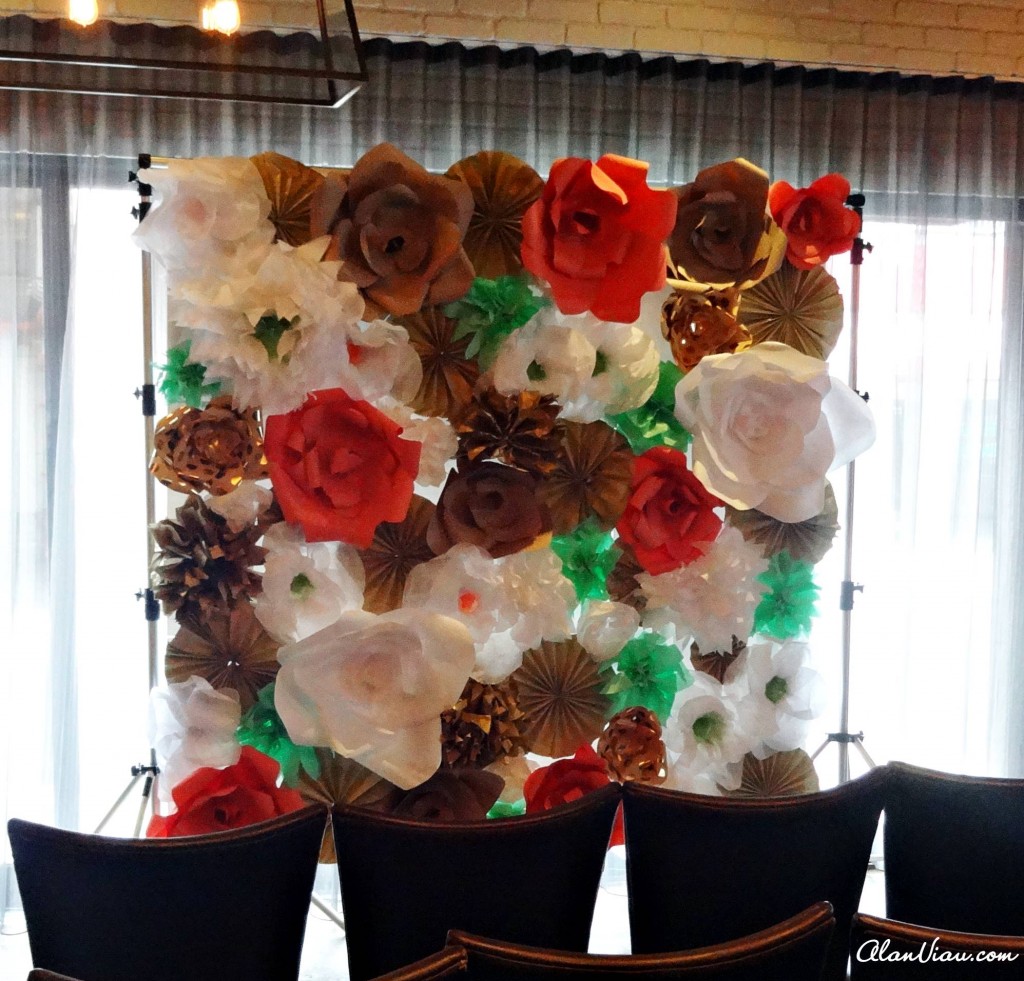 Compare this with birch tree branches and other natural elements. OK it was near Christmas. Nonetheless, such rustic elements in a chic venue seems off.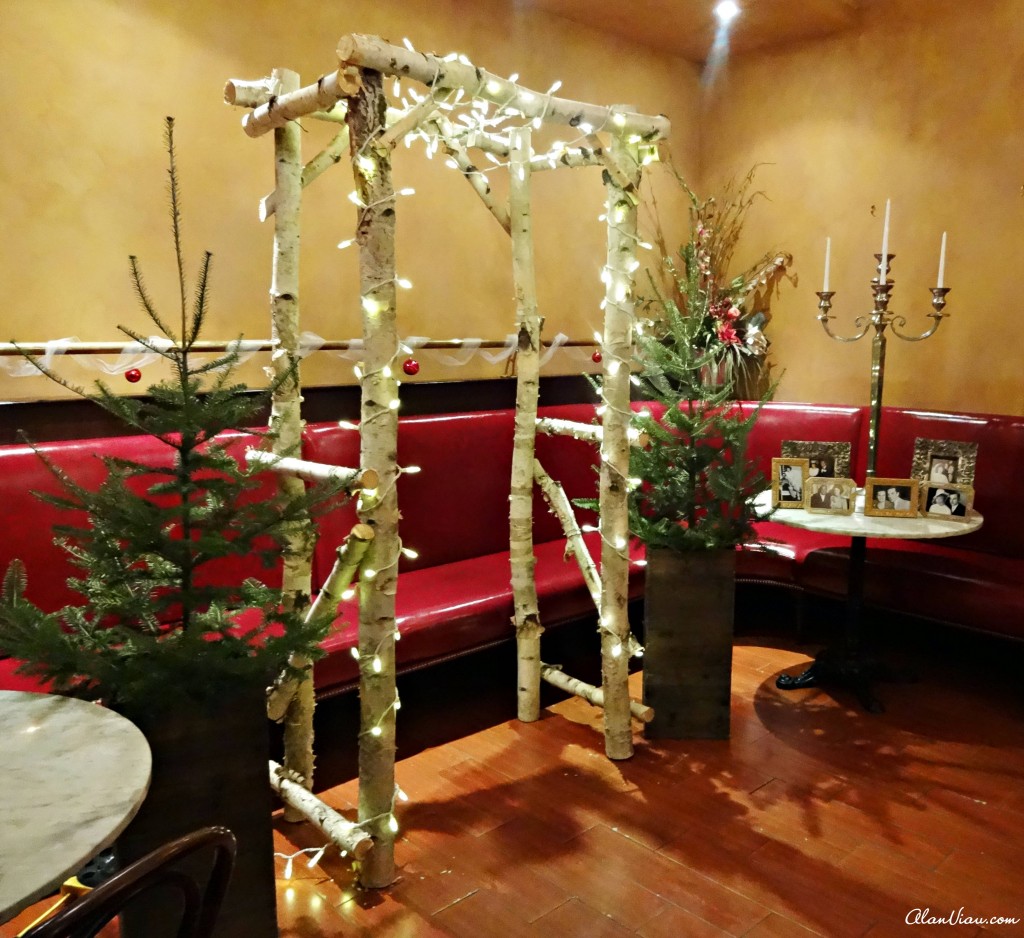 The same can be said for the centerpieces. The urban setting is well enhanced with lights and flower vases.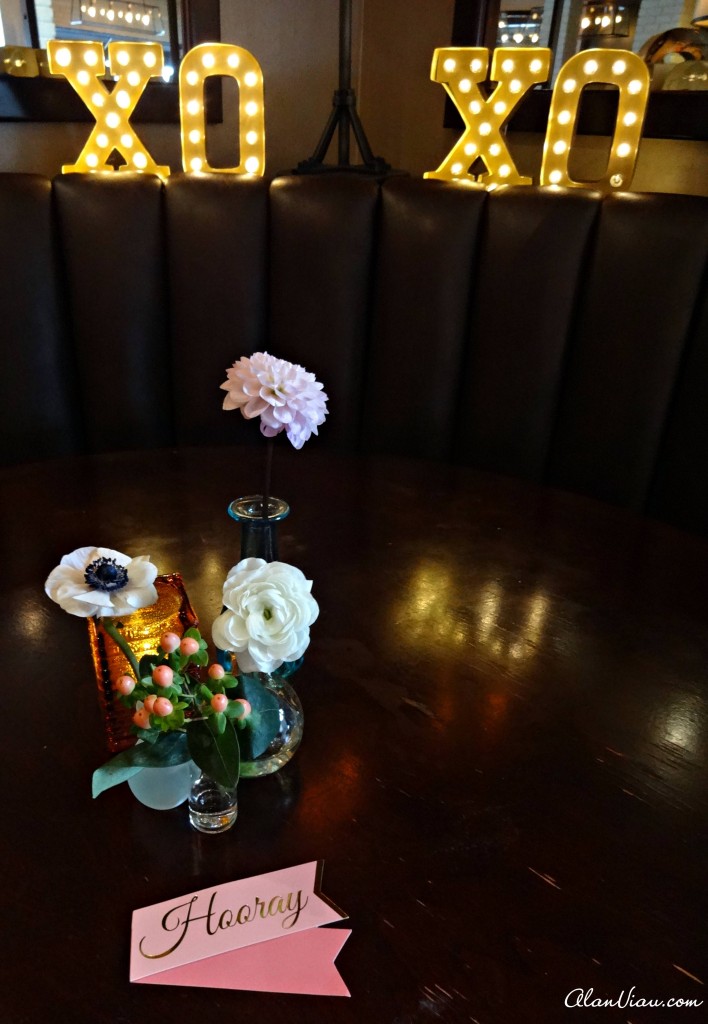 The rustic mason jars on these centerpieces clash with the chic decor.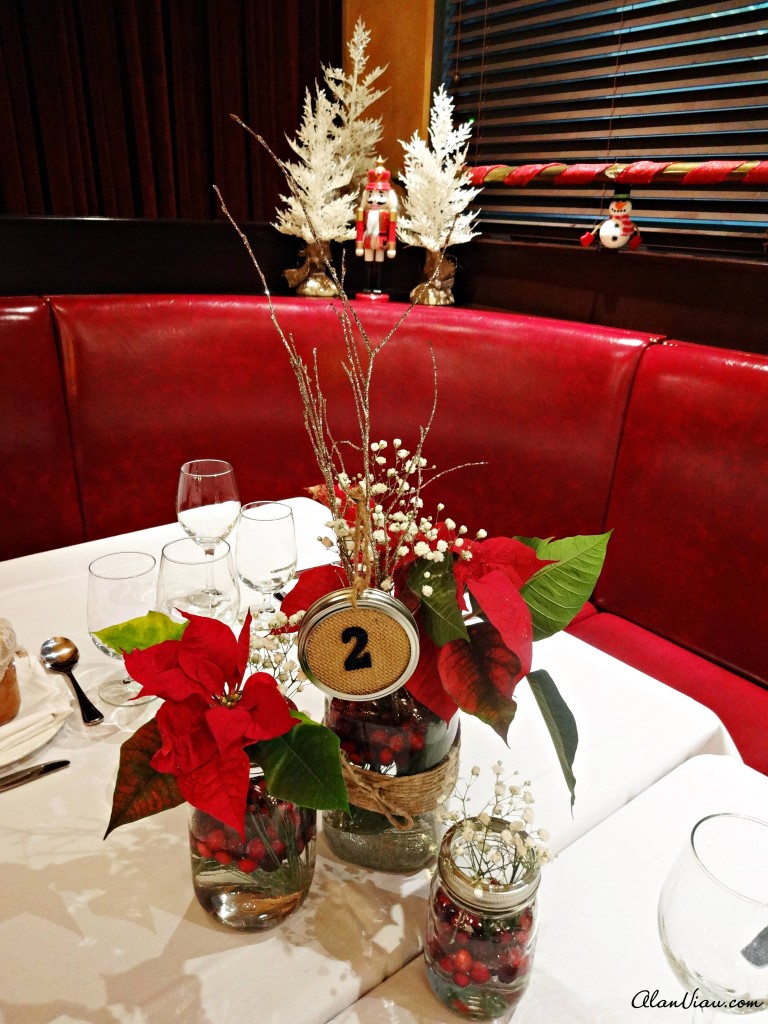 Brides and grooms need to be mindful that their decor items fit with the venue they have chosen. It is important to keep to one theme for the overall feel of the evening.