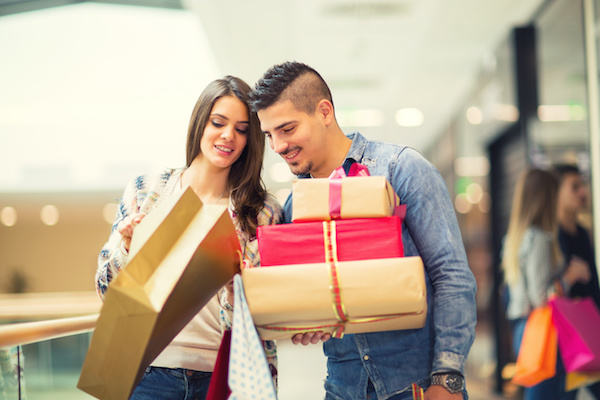 When you're planning and paying for a wedding, the idea of spending a lot of money on holiday gifts is less than appealing. Especially when you want the kinds of wedding services and items that will really make your big day-of-a-lifetime extraordinary.
Good news! You can be jolly and generous without gouging into your wedding budget … Here's how:
How to gift yourself when gifting for others this holiday season
Gift-giving and other holiday expenses add up fast. Fortunately, Kathy Buckworth, a lifestyle expert and finance writer, has some quick tips to get you through the holidays unscathed.
Gift exchange. This trend has always been popular among office parties and friends, but now it's time to bring it home to the family. Create a list of party attendees and have everyone draw names for one person they will be purchasing a gift for. This gifting activity requires a bit of planning but can save you a significant amount of money.
Focus on one gift. Try choosing one item you know your friend or family member will adore. Gone are the days of piles and piles of presents. Your wallet will thank you too.
Use your loyalty cards. Everyone has one, and this year using your loyalty cards has never been easier. With the PC Financial World Elite Mastercard, you can earn PC points that can be redeemed towards clothing and home decor at your participating Loblaws and Real Canadian Superstore. This makes buying gifts that much more affordable. Buckworth says it's truly a lifesaver when you're scrambling to find the perfect gift.
Gifts in kind. Create personalized handwritten cards for your loved ones promising to help them out in the coming year. Are you handy? Offer to help install some cabinets. Are you a great chef? Offer to cook a dinner. Whatever you decide to do, the genuine gesture and personalized note will go a long way.
Recycle. It seems like a no-brainer, but make sure to keep all the lovely gift bags, ribbons and tissue paper that'll be filling your house come Boxing Day. It'll save you time shopping (no more running to the store before it closes) and money next year when everything you need for gift wrapping is waiting for you in your own storage cupboard.