By Rev. Alan Viau
Susan and Brian tied the knot at the Courtyard Restaurant in a ceremony that fit them perfectly.
When I met Susan and Brian, I was reminded of my marriage with Sweetheart some 33 years ago. The average marrying age these days is about 30 years. Brian and Susan are about the same age as we were when we got married – 23 and 24.  It seems young by today's standard, but strong love can see you through the ages.
Just before the ceremony, both of them were really nervous. Susan found some solace in chatting with her bridesmaid.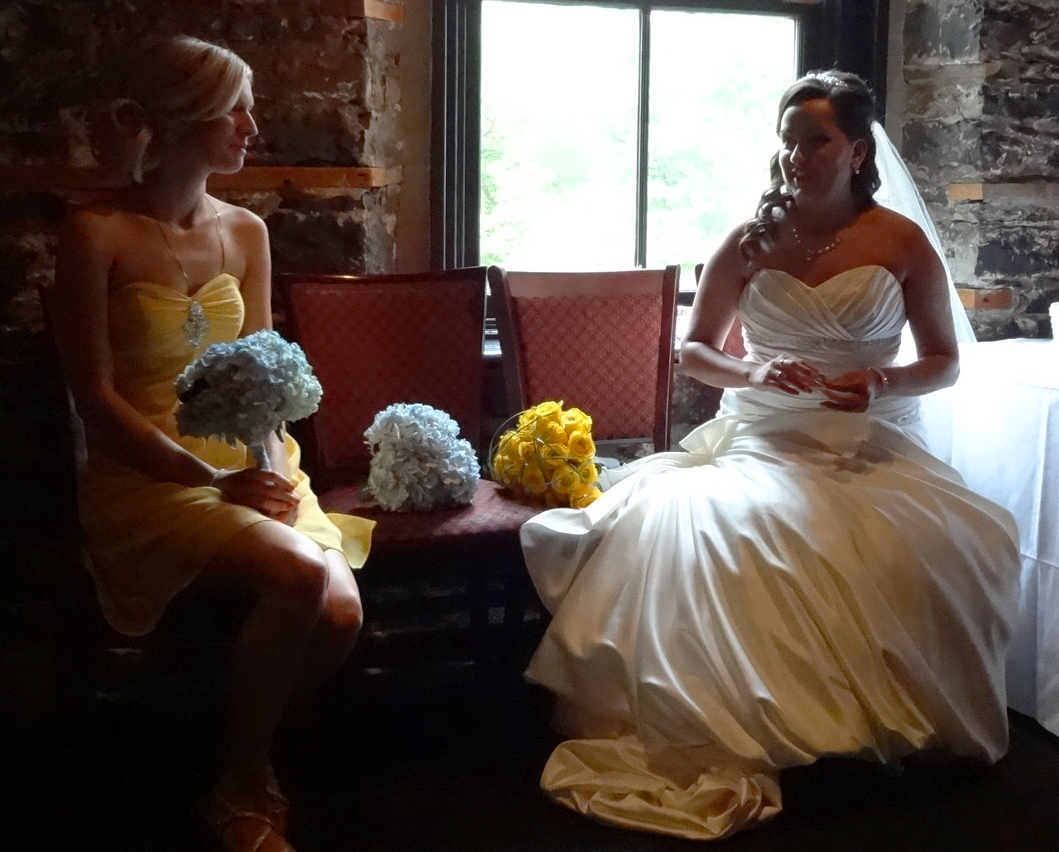 The wedding was soon underway.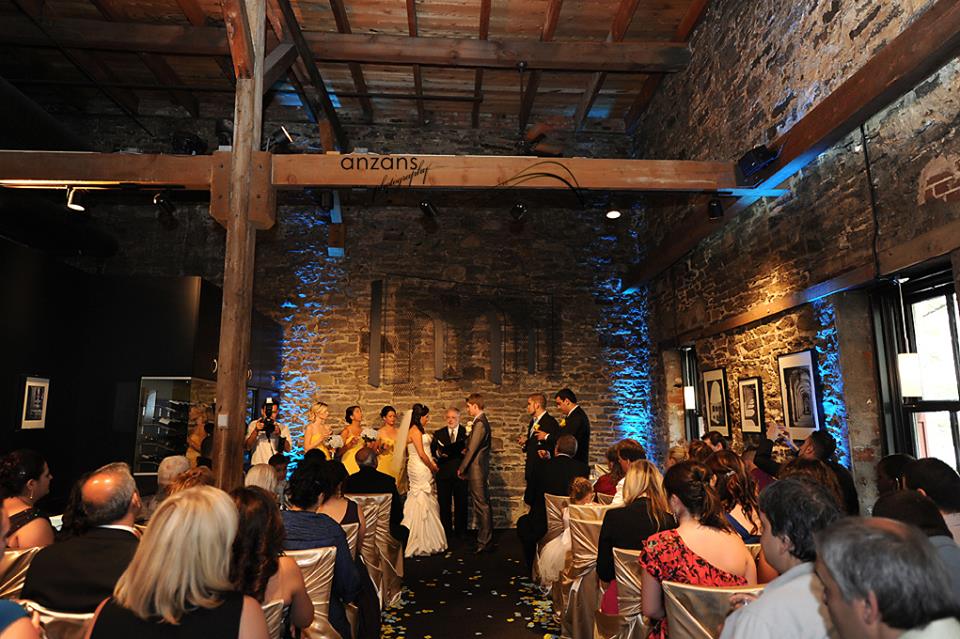 I have a section where I ask the couple to greet the guests who are there for them that day. It helps break up the nerves.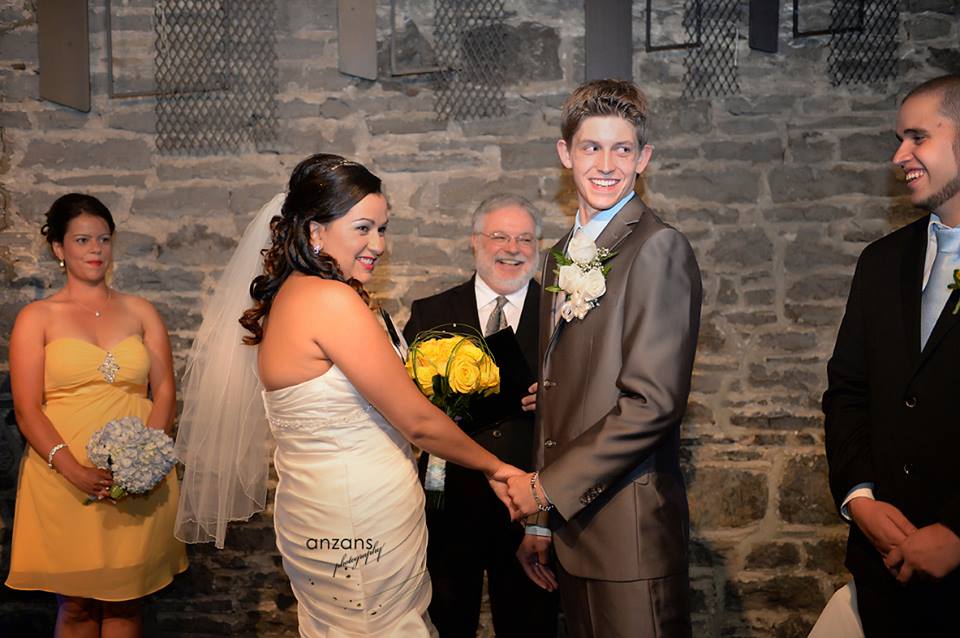 A friend read a couple of inspirational pieces of prose. A handfasting ritual was performed in the saying of the vows.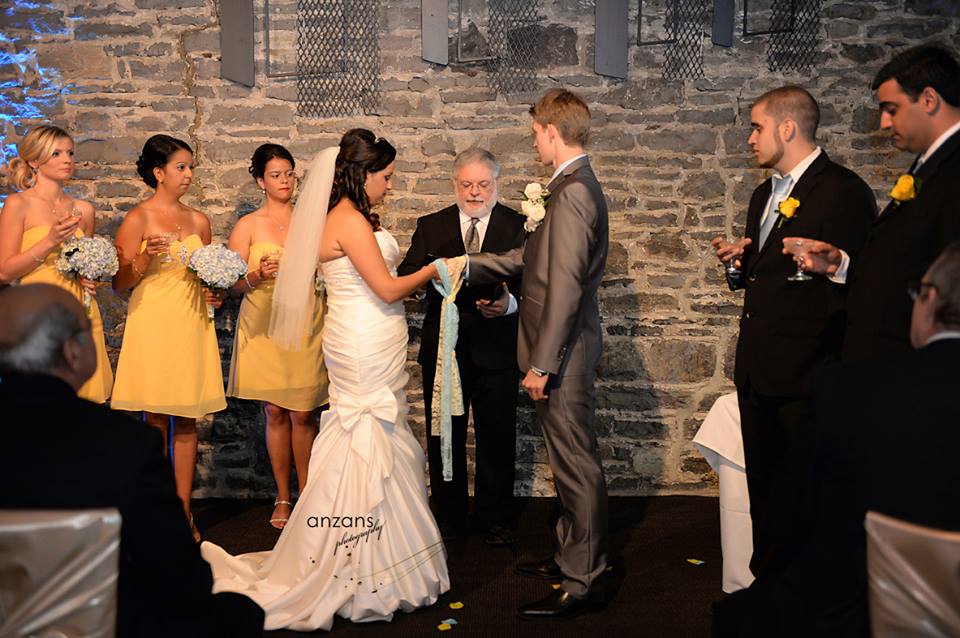 After declaring them married there was, of course, the Kiss.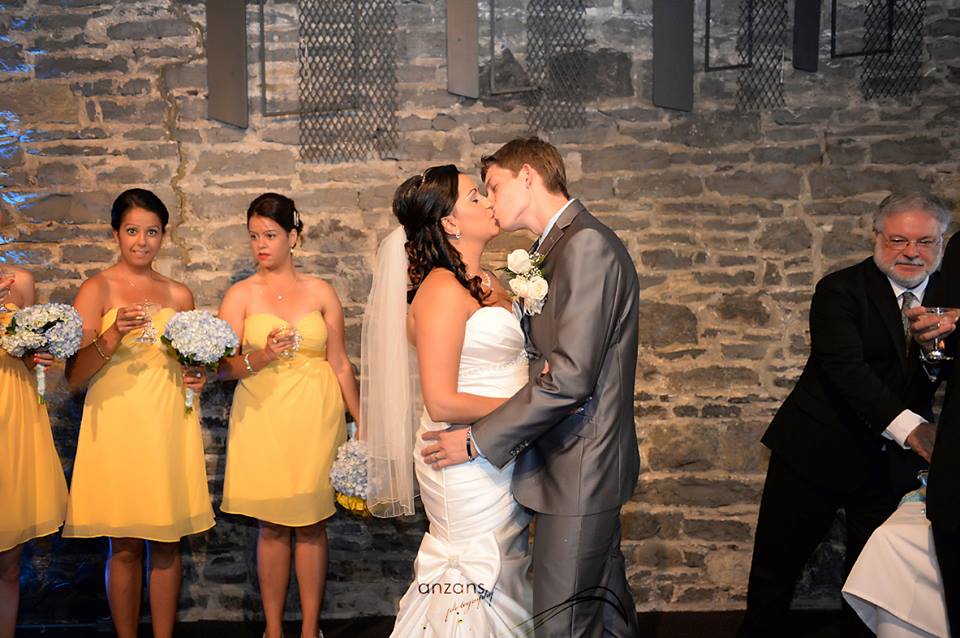 The kiss was followed by a toast to the newly married couple….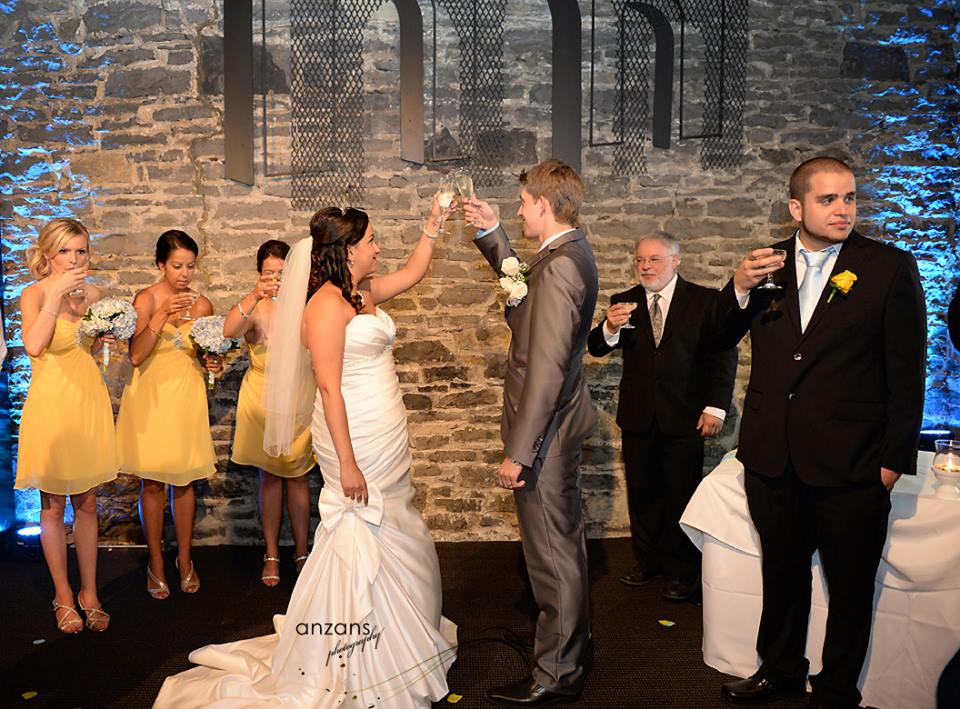 We had a group picture taken outdoors after the ceremony. I hammed it up a little for the camera too.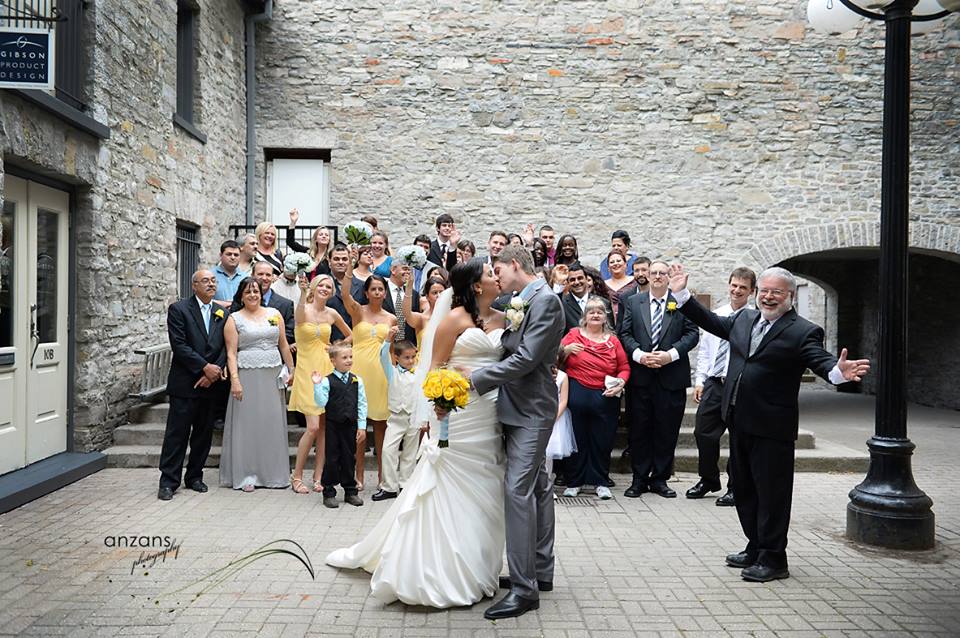 Congrats you two. May you have a long and happy marriage.
I appreciate the use of photos from Oya Anzans