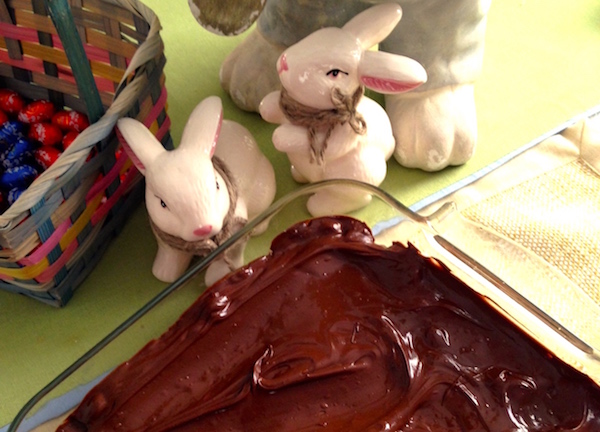 Want to create a sweet treat for your special someone? There's everything to love about these Chocolate Caramel Shortbread Bars! They're quick and easy to make and they freeze well too. *Note: The basis for this variation is at Allrecipes.
Chocolate Caramel Shortbread Bars
Shortbread Layer
2/3 cup butter, softened
1/4 cup white sugar
1 1/4 cups all-purpose flour
Caramel Layer
1/2 cup butter
1/2 cup packed light brown sugar
2 tablespoons light corn syrup
1/2 cup sweetened condensed milk
Top

2 cups chocolate chips
Method
Preheat oven to 350 degrees F.
In a bowl, mix together butter, white sugar, and flour until crumbly. Press into a 9-inch square baking pan. Bake for 20 minutes.
In a medium saucepan, combine 1/2 cup butter, brown sugar, corn syrup, and sweetened condensed milk. Bring to a boil over medium heat. Boil for 5 minutes, stirring constantly. Watch closely, since it can easily burn. Remove from heat and keep stirring for a few minutes until the mixture starts to thicken. Pour over the crust. Cool.
Place chocolate in a microwave-safe bowl. Heat for 10 to 15-second intervals at Power Level 4. Stir and check every 10-15 seconds until it is melted and smooth. Spread it over the caramel. Chill until set.