Tamara and Craik are a fun filled couple. Their wedding ceremony and reception certainly reflected their sense of humor and their sense of community by giving to the Movember campaign.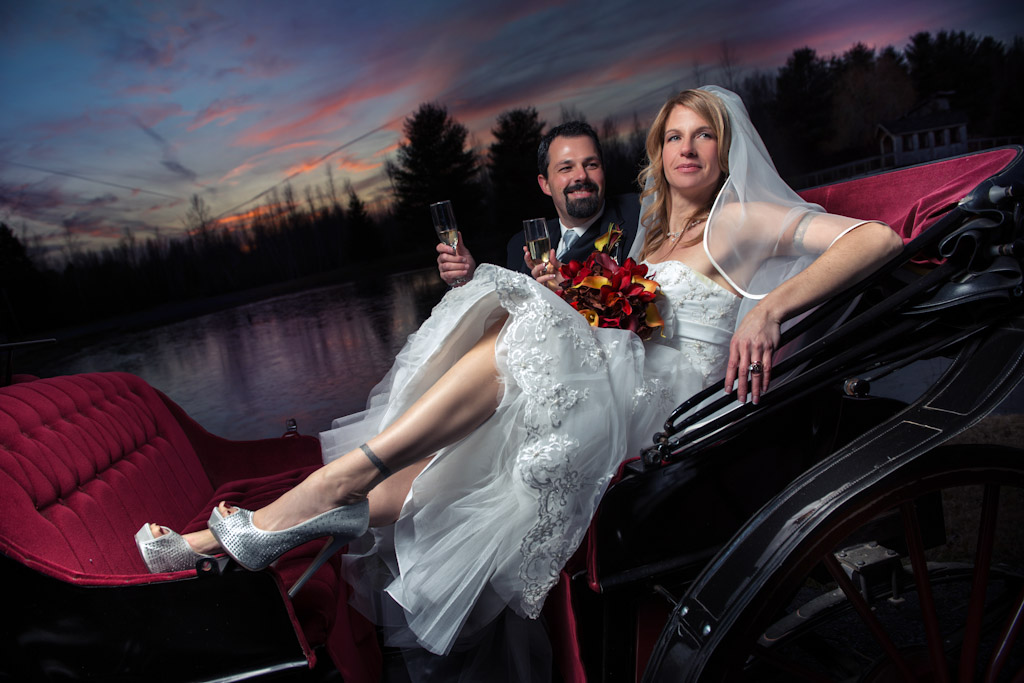 When I got to the chapel at Beantown Ranch, I was tickled to see that Tamara and Craik had followed through on one particular idea we had discussed. Some weddings can be very serious. This one I knew was going to be lots of fun.
Tamara was accompanied down the aisle with both her parents. When Craik went to thank her father, he handed him a sweet potato that had YAM written on it. The story is that some time ago there was quite an argument where her father insisted that a yam and a sweet potato were the same. Having been convinced otherwise, it was now a family joke. When he received the sweet potato – he howled with laughter. In our wedding prep meeting, we had discussed this particular joke and I was pleased that it had worked.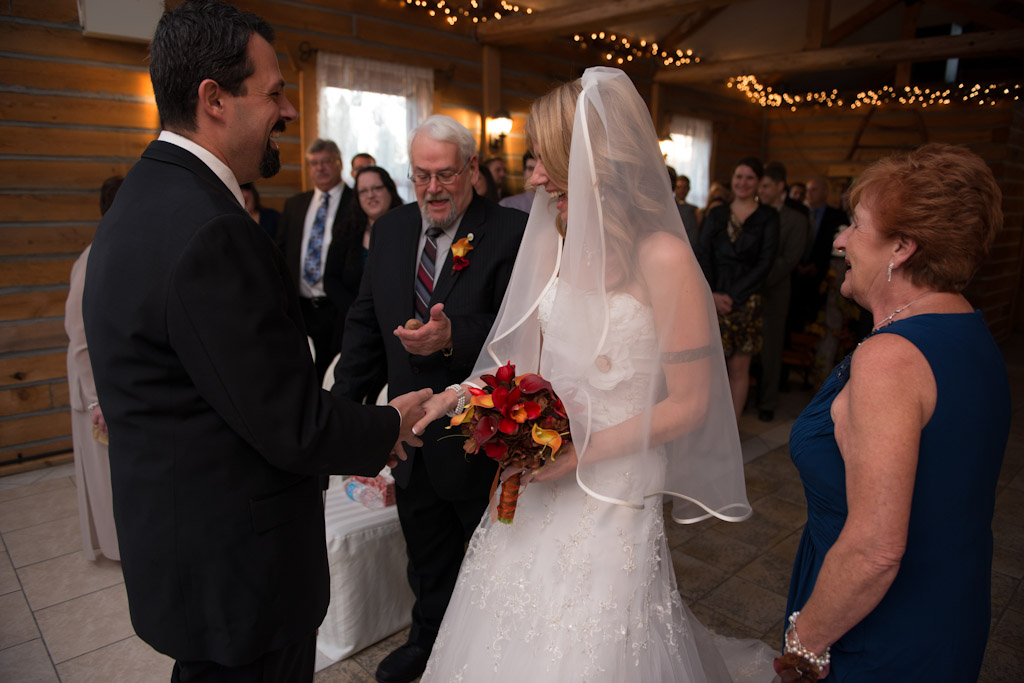 There were two humorous readings well delivered by a couple of friends. I proceeded to the Celtic hand-fasting where they read their own vows mixed with seriousness and humor.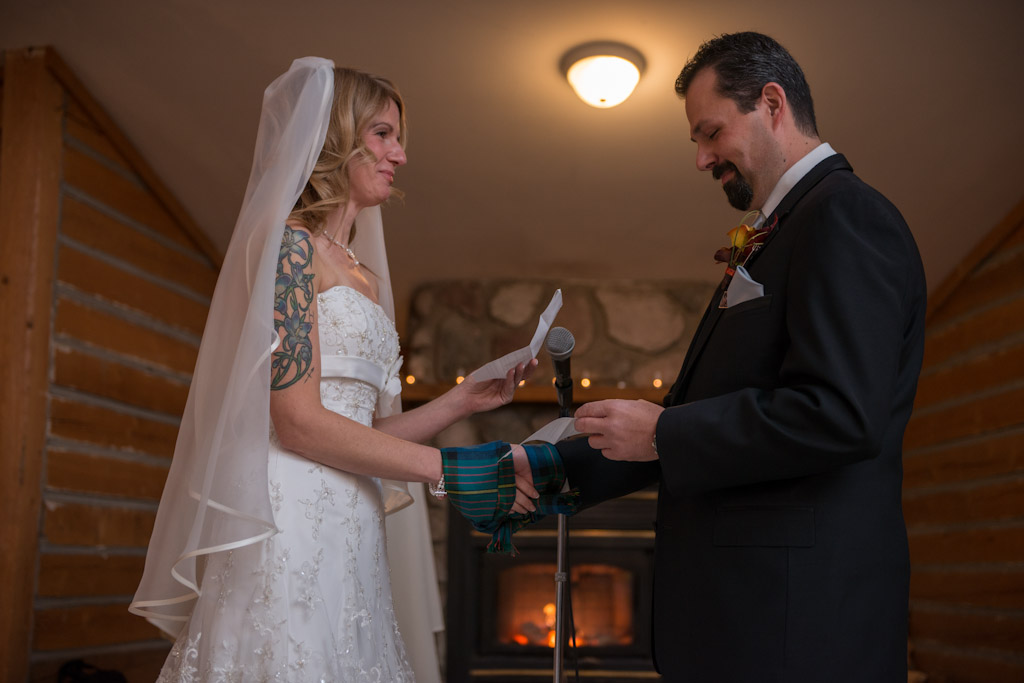 An additional ritual was the Chinese Completing-the-Circle ceremony. Here the couple drink from two glasses attached by a red chord. The legend is that at birth their souls are tied by an invisible red string that tightens and brings them together over time. In recognition of their individuality and sense of humor, her glass was filled with Beaujolais wine while his had Beau's (a local brewery) beer.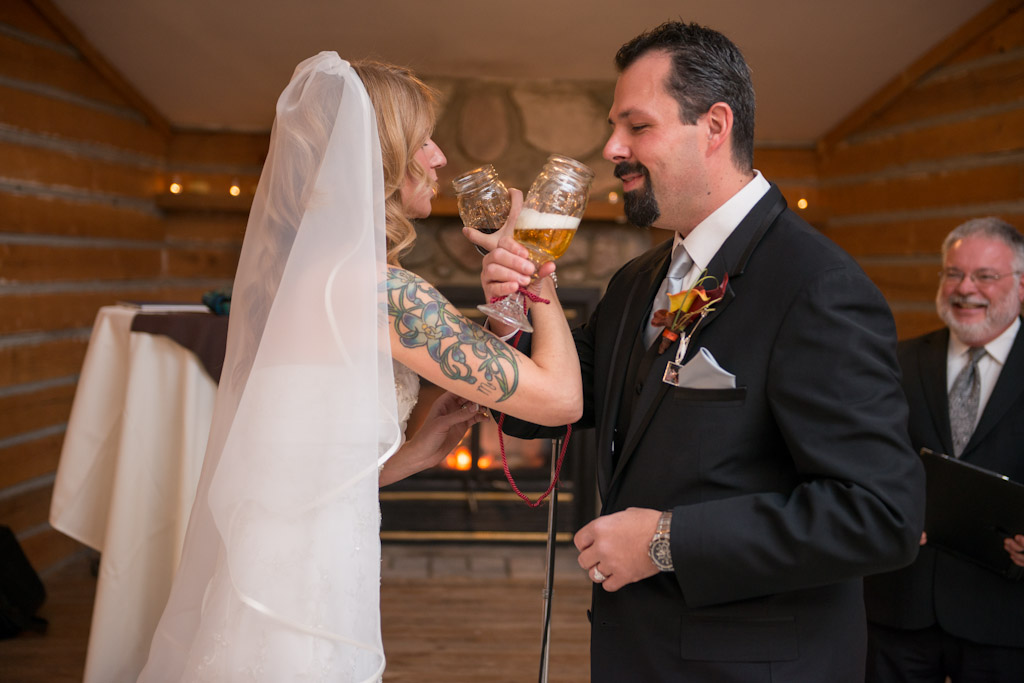 I declared them married, they kissed and left down the aisle for a carriage ride and their reception.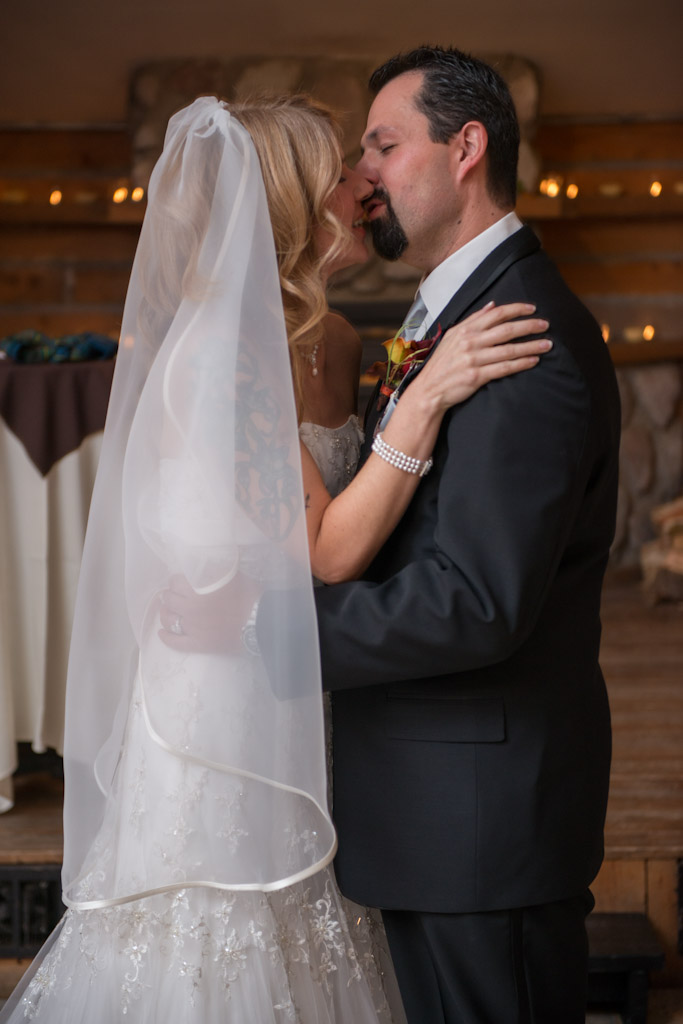 At the reception guests were encouraged to sport mustaches for Movember.
As reported in the Ottawa Citizen:
The decor, place cards and cupcakes all reflected the theme. There are finger 'stache tattoos for the guests, the wedding party made their grand entrance with moustache sunglasses and a few guests, both male and female, sported fabulously faux-facial fur.
At the dinner, guests who wanted the bride and groom to kiss had two options: they could make a donation of $5 or more into the "Mo Money" bucket. Or they could donate to play "Pin the Mo on the Magnum" — a print of clean-shaven actor Tom Selleck, known for his role as the luxuriantly moustached private investigator Magnum P.I. in the 1980s TV series.
By the end of the evening, there was $100 in the bucket. Meanwhile, some guests had opted to give to the cause as a wedding gift. All told, the Marshall-Pyke team collected $2,000 for Movember.
There was lots of laughter and good feelings at the ceremony that continued into the reception. Congrats to Tamara and Craik on their fabulous wedding.