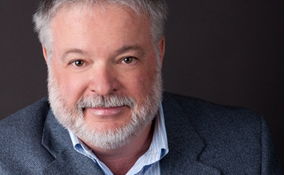 By Rev. Alan Viau
Photos by Trending Media
Ottawa's National Arts Centre is another gem location in which to get married. Tanya and Andrew held a wedding in the round during a blustery winter day. No matter the weather, it was a perfect day for them.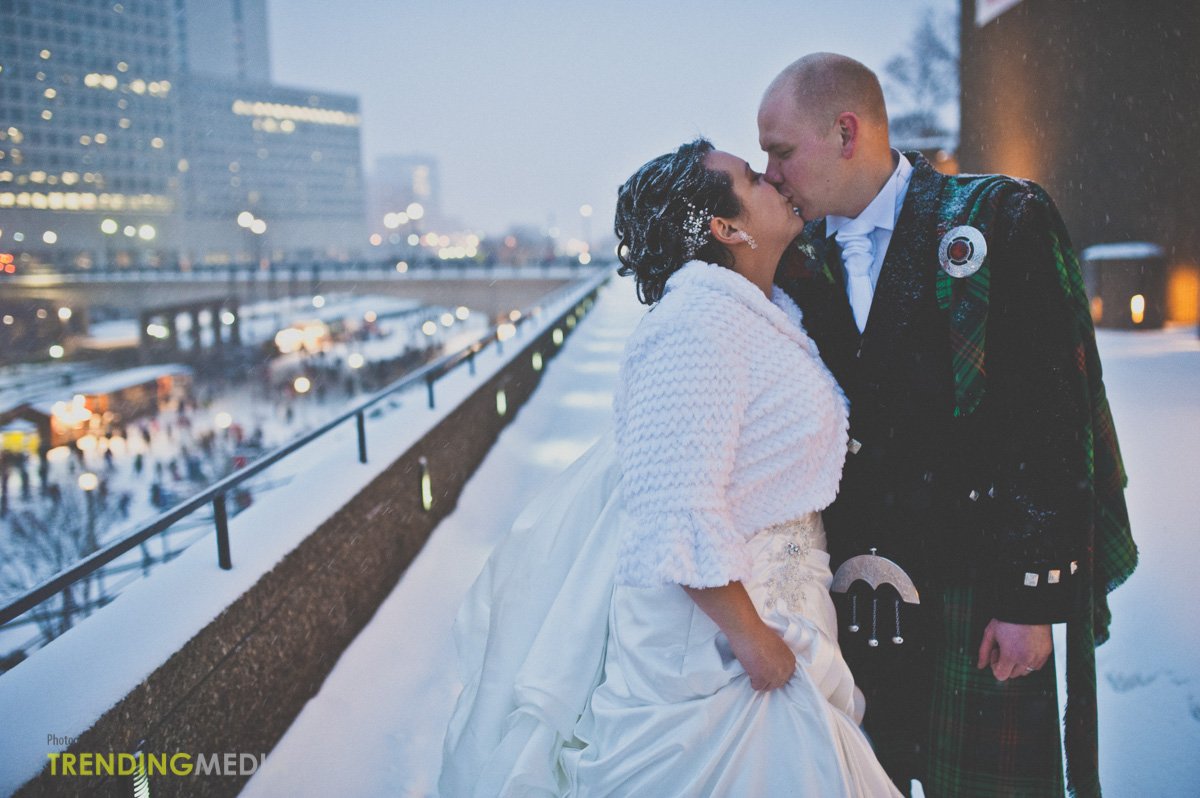 Winterlude is Ottawa's festival celebrating winter. There are many activities and things to do; skate on the Rideau Canal, eat a Beaver Tail, admire the ice sculptures. Certainly, one advantage for me was that I parked at the Ottawa Convention Centre and walked on the canal to the National Arts Centre for the wedding.  I thought it was pretty neat to do that.
But no matter, February 1st is winter and getting from the limo to the entrance was a challenge that just  can't be accomplished gracefully. After all you must keep the wedding dress looking perfect!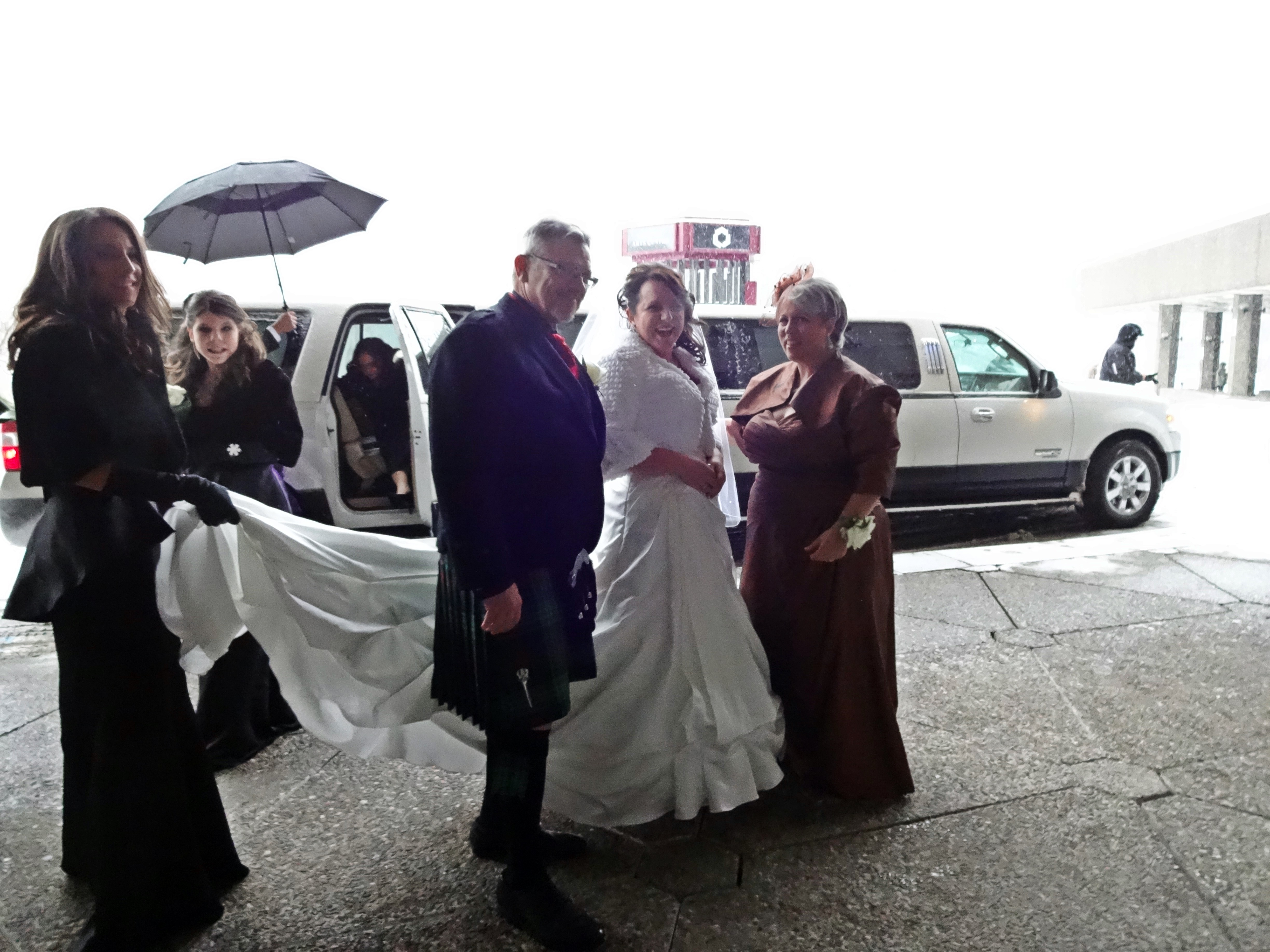 Le Salon is a perfect venue in which to perform a wedding in-the-round. I've officiated many weddings there in this format. In-the-round is a wonderful configuration because it brings everyone closer to you for a more intimate feeling.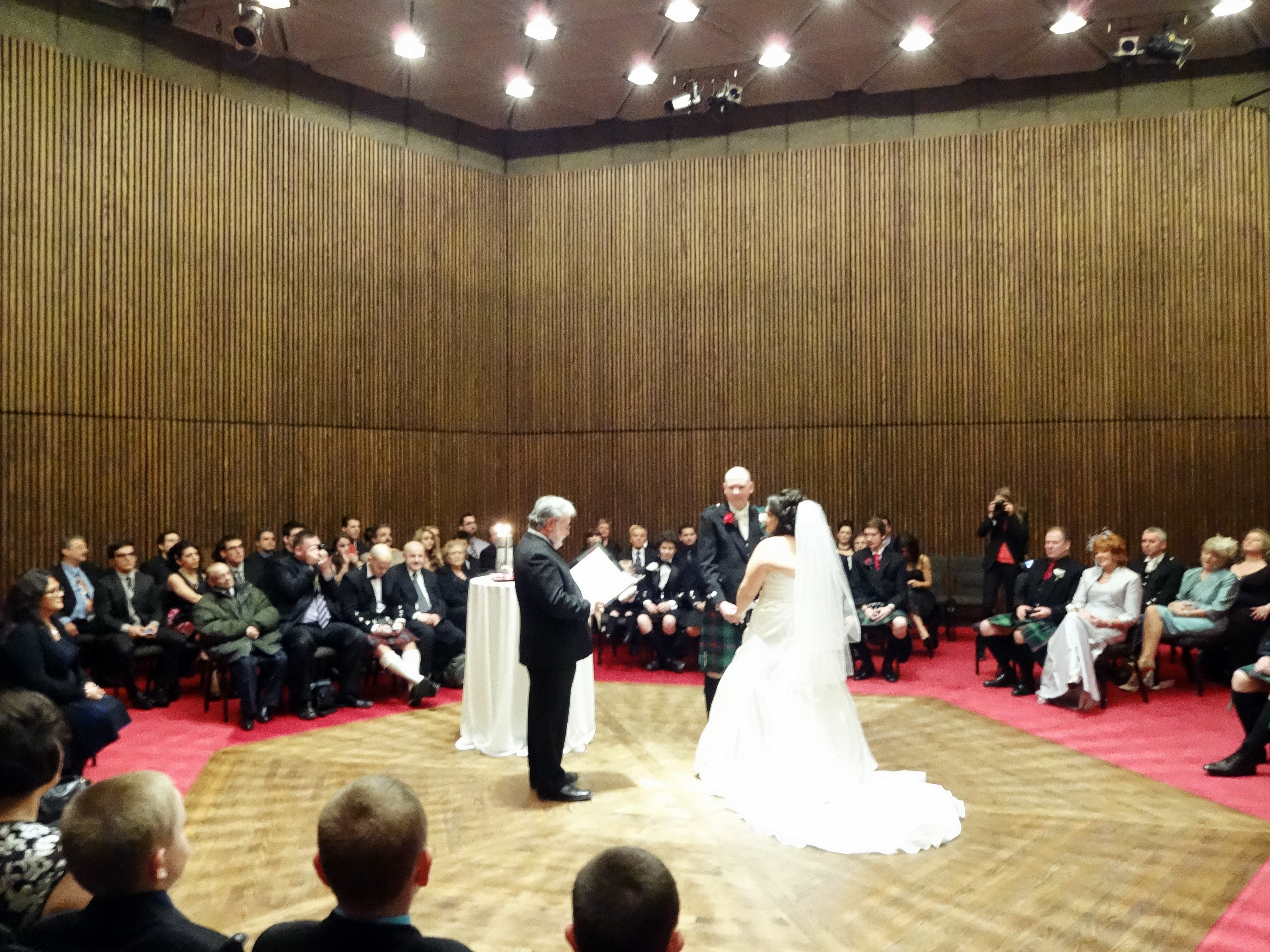 Tanya and Andrew selected a wedding  that underscored their religious beliefs. Like many who choose to have a wedding in a non-faith venue, there are still strong ties to the past. So I performed the candle-lighting ritual and a recital of the Lord's Prayer for them.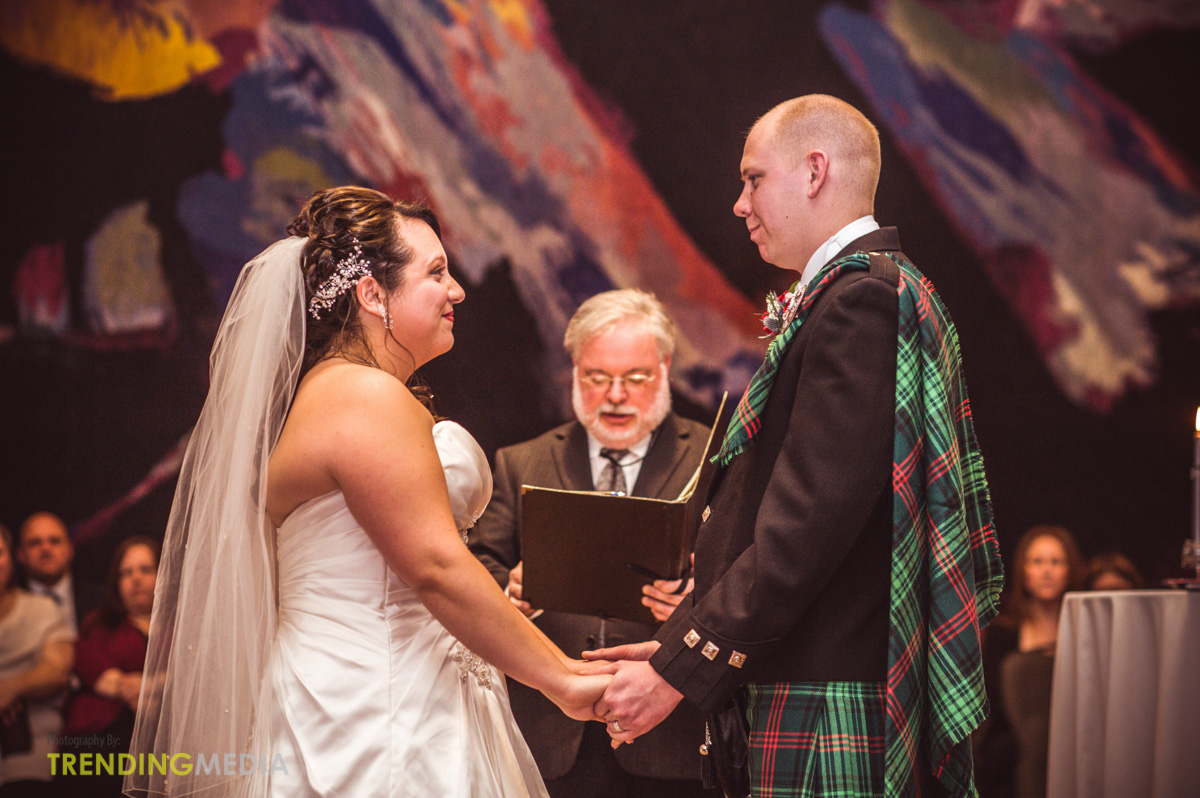 They certainly looked happy! Congratulations to you both. I left soon after the ceremony to head down to the Courtyard Restaurant for another wedding (next week' story). But from what I can tell – it looks like they had an awesome party!