photos by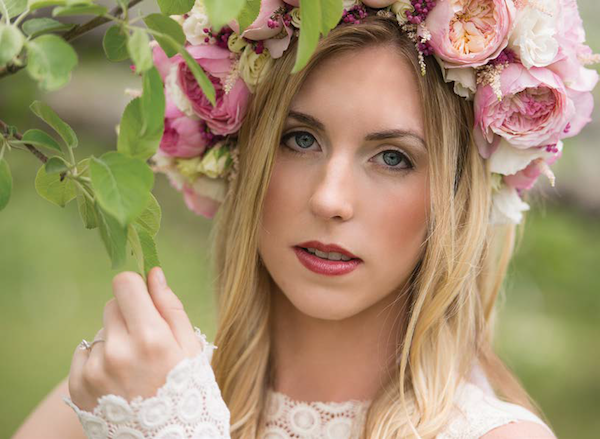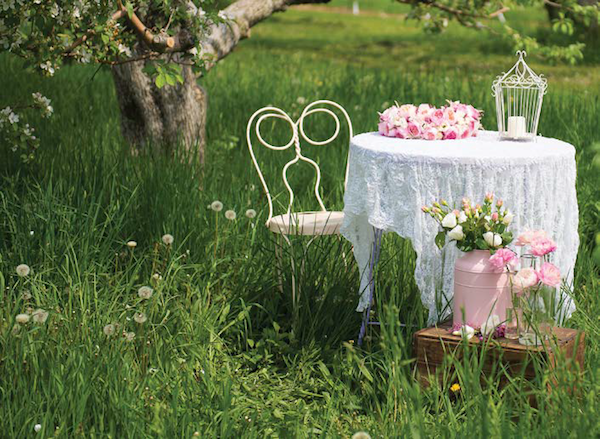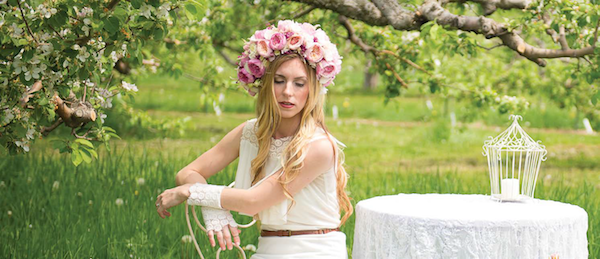 Anticipating a trend towards floral crowns, we planned the shoot around this one whimsical accessory — that truly was the inspiration. We kept the rest simple, "bohemian," and unstructured.
Professionals in the arts are often urged to take the time to stop and create for themselves – to push their own creative visions and to challenge others that are like-minded to work together to do the same.
This is exactly the vision that pulled together a few people in the industry to bring you the beautiful images you see here. With only the concept of an extraordinary floral crown as a starting point, they pooled individual talents to create stunning, understated bridal beauty and also showcase some of the upcoming bridal trends.
Springtime at Mountain Orchard Weddings in Kemptville, just outside of Ottawa, was the venue for this fresh and airy photo shoot. Fleeting and fragrant apple blossoms were a magnificent backdrop, and a prelude to the apples that ultimately adorn the rows of natural beauty when couples have their weddings in late summer. In The Moment Event Planning and Design crafted the simple decor, pointedly conscious that "less is more" in this case, and to not detract from the stunning beauty that Mother Nature was already providing.
This bohemian bride wore a gown designed, drafted, cut and sewn by Michelle Vanden Tillart of Vandentillart Clothing — truly one-of-a-kind. The makeup artistry provided by Megan Roberts of 2bu Esthetics & Makeup Artistry was sheer perfection, and a fine balance of prettiness, softness and impact. The pièce de résistance was the amazing floral crown headpiece fashioned by Breanna of Floral Reef Designs. This beauty was securely placed on the bride by hair artist extraordinaire, Stephanie, of Richardson Hair Design.
So perhaps you won't walk barefoot in a bohemian sheath on your wedding day, or wear a floral crown and dance amidst the apple trees — or maybe you will? W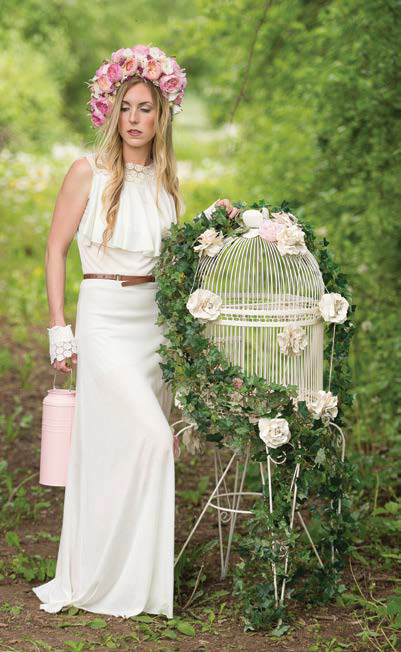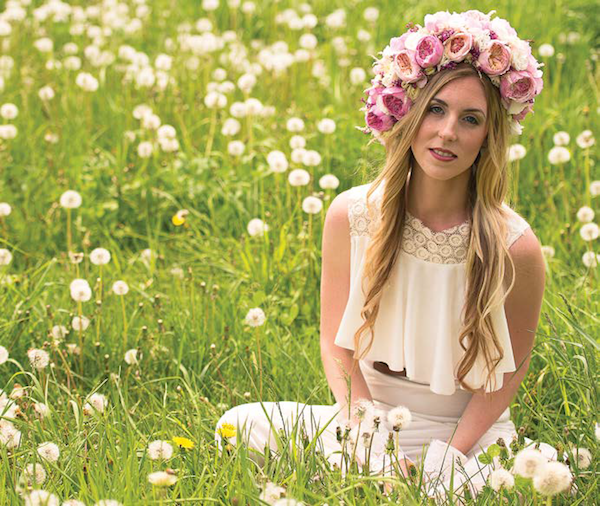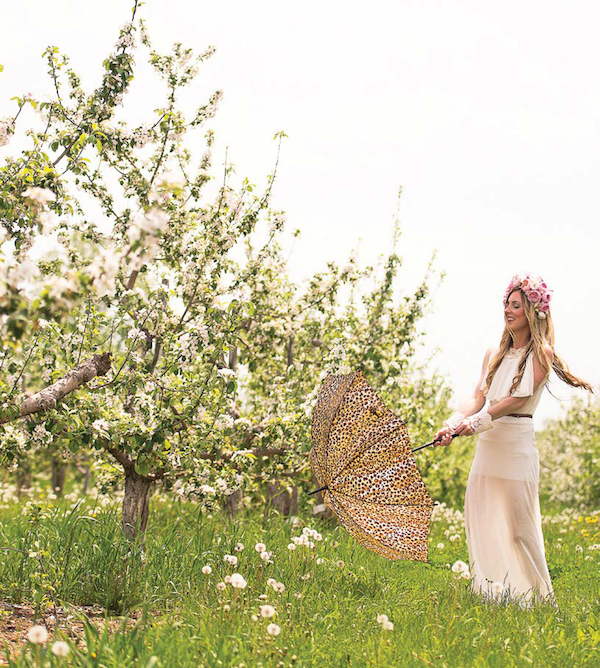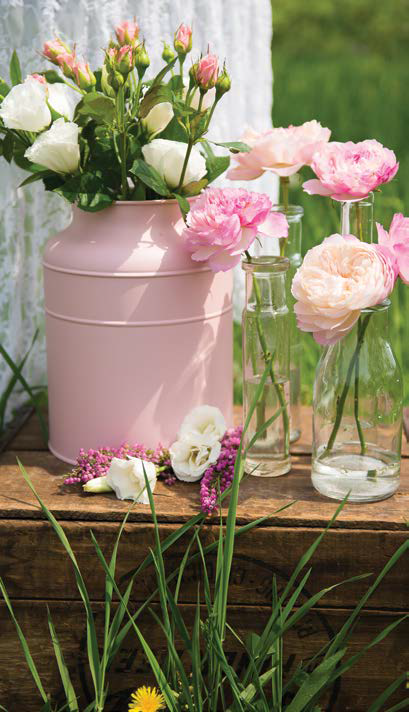 Inspiration for an orchard wedding.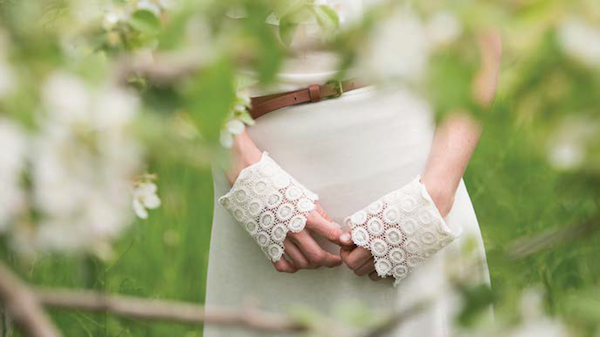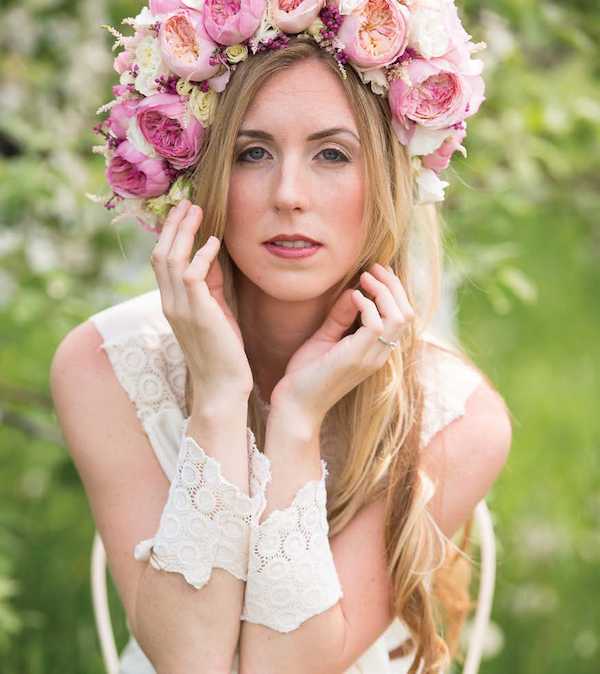 The Players