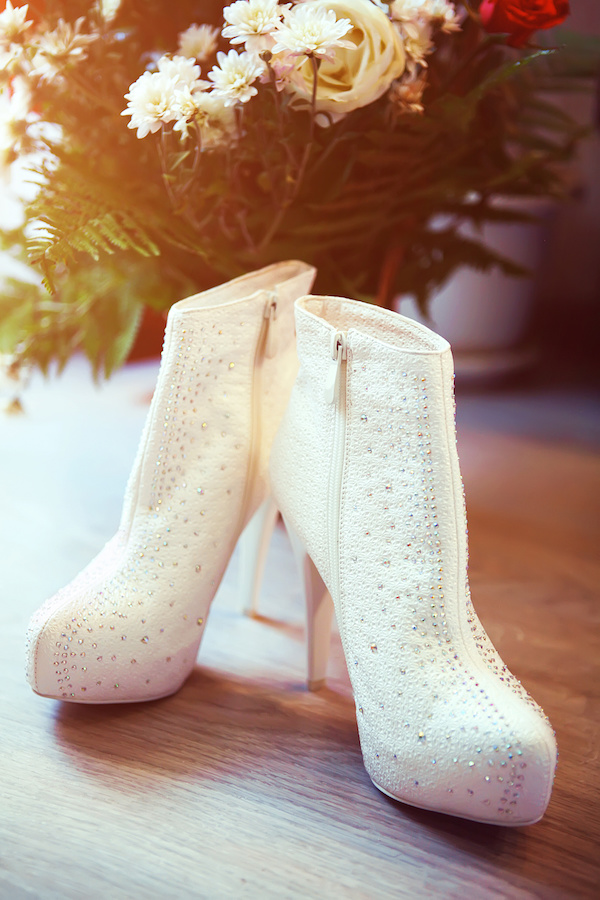 You can be stylish and have warm feet!
Sure those five-inch open-toe crystal-back platform pumps by Badgley Mischka are droolworthy. They're sparkly and satiny and "all the everything" luxe you want for your special day.
But, girlfriend? You wedding is in January. In Ottawa. That's Canada, eh? And you don't want your showstopper moment to be slip-sliding on ice and winding up with your head in a snowbank and your heels to the sky. Think of the Instagram posts. Oy.
Same goes for the four-inch T-strap open-toe sandals by Vince Camuto in crystal/silver nappa. Sigh. Yes, they're to-die-for. No, they don't have winter tires.
Another sigh.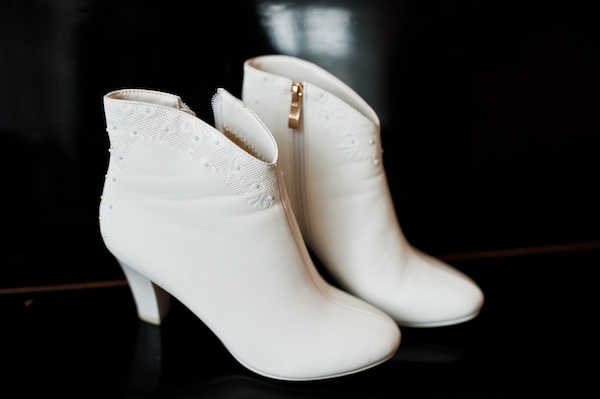 Bridal booties can have a sensible heel, if you want …
Of course you're going to be a fabulous goddess on your wedding day. You're also going to be a smart goddess. By all means, get the platform pumps or sandals. Better yet, get both! (You never know; they might come in handy.)
Just don't wear them outside. Do like you did back in Grades 1, 2 and 3. Use them for your "indoor shoes" … for when you get to the dinner and reception. Don't risk wrecking them or breaking a leg by trying to maneuver in them as you get in and out of the car or walk outside.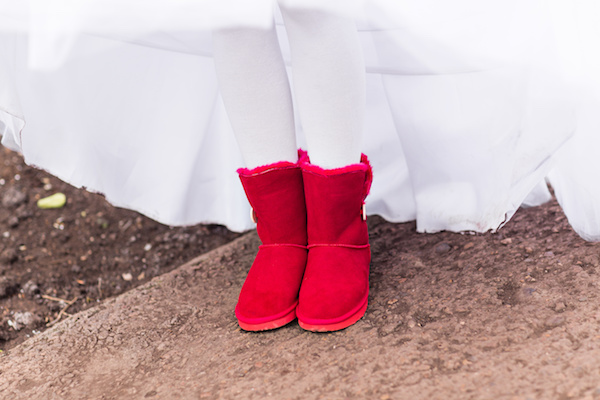 Red Uggs? Why not?
That's what your boots are for. Your wedding boots. Your fabulous wedding boots. Yes, you don't have to get your tootsies cold. Or wet. You can have cosy and/or stylish feet, even for outdoor wedding photographs. And even on the winteriest of winter days.  There are plenty of options from bright, seasonal (red!) Uggs  and funky flat styles to boots with heels and others with lots and lots of bling. Since some girls think glam is worth the risk. And that's just fine.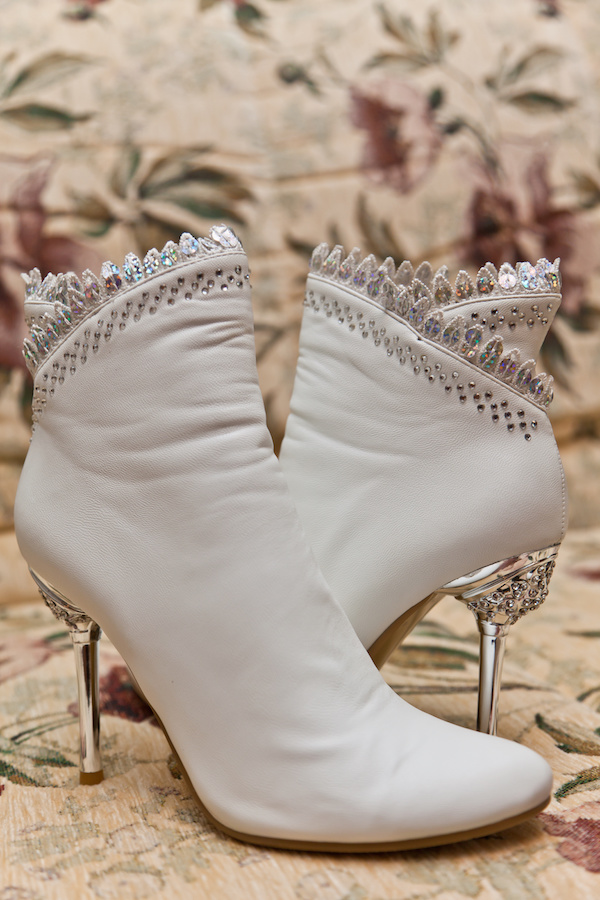 Bling? Yes please. 
A lot of brides in recent years have opted for rustic, "country" weddings, complete with cowboy boots for the all the attendants. These wedding-white boots combine a bit of country styling with some glam details and a flat heel #ftw.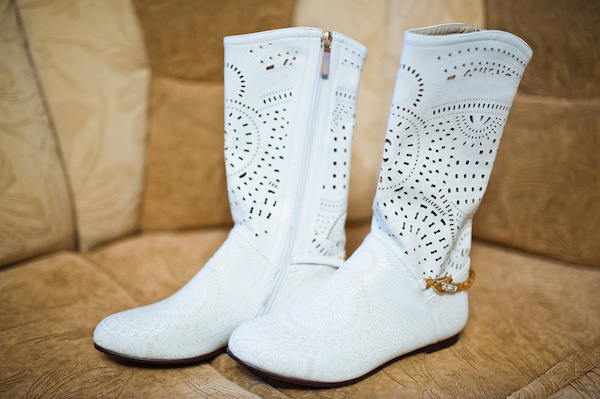 Country styling with a bit of glam and a flat heel, #ftw.