Want your wedding invitations to be distinctive and extra special? You might want to check out LaFabère, an Ottawa business that creates luxury, custom wedding invitations.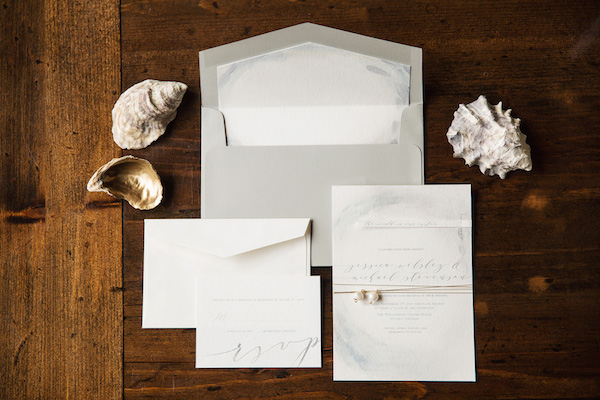 They feature original artwork painted by designer Christine Breton. As the website, lafabere.com notes, Christine "is a lover of all things art and design, and incorporates textures from her paintings into her paper products. She has many years of experience as a designer, illustrator and artist, and has recently picked up her camera and is falling in love with photography (follow along on Instagram @christinebreton). She has been creating since she was a child, and fell in love with all things wedding related when she planned and designed her own wedding. She has since designed many wedding invitation suites."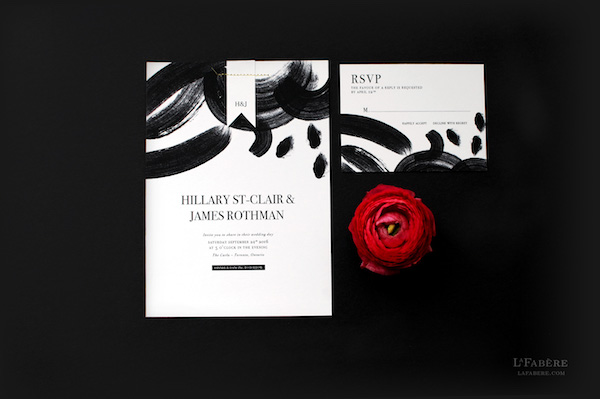 Christine incorporates lovely textures and delicate design features on each invitation. Gorgeous fabric, a pretty ribbon or a customized paper flag is sewn on, adding elegance and a handmade touch to every order sent out.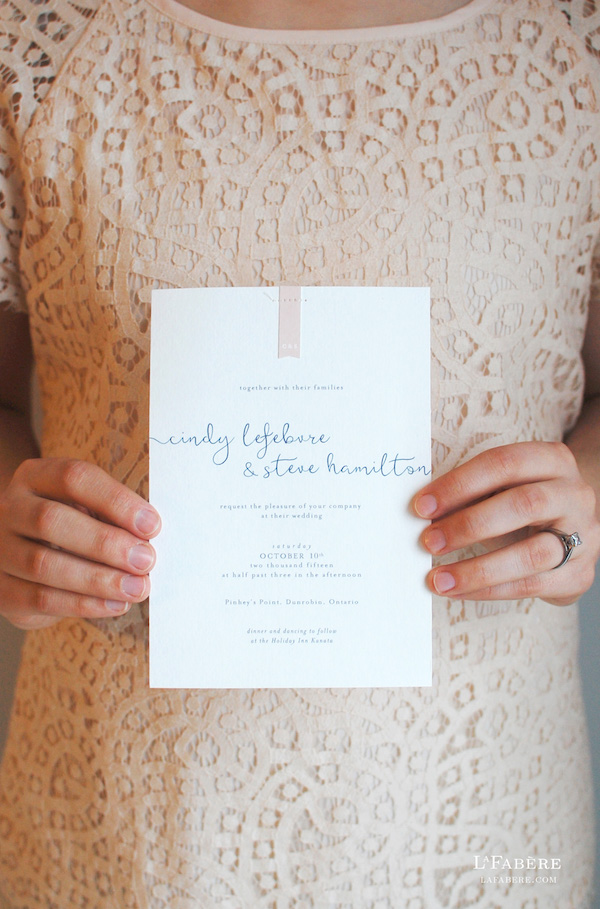 Christine says she loves working with couples to capture what makes them unique and special. "Invitations give your guests a glimpse at what to expect for your special day. It's the first impression, what gets people excited for your big day, the appetizer to the main course," she enthuses. "That's why we believe in creating truly custom and unique invitations for every bride and groom we work with."
To see more, check out  www.lafabere.com and  http://etsy.me/1SXdrgl.