From my many conversations with brides and grooms, I have figured it out. I have identified the most unreliable man at your wedding. It is the groom.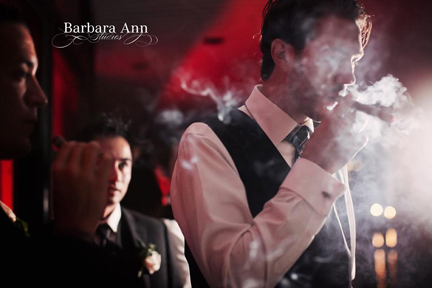 I hold a wedding ceremony planning meeting with every couple. I go over all aspects of the ceremony from the time I get there until when I leave. The bride, groom and I discuss various options and ideas to make the ceremony special and unique to them. No detail is left out.
At some point in the ceremony, the marriage license and register are signed. In my jurisdiction, two witnesses are required as signatories to the event. Most often they are the Maid of Honor and the Best Man. I instruct the bride and groom that I will be giving the Record of Solemnization (or as I call it, the receipt) to the Best Man for safe keeping. I explain that this leaves the bride and groom free to do what they need to do.
With almost certainty, the bride gasps at this instruction and says, "But the Best Man is so unreliable!" It seems that every best man out there is unreliable. The poor slob is labelled 'unreliable' just being the "Best Man". It doesn't help that so often when I ask for the rings, the best man slaps his pockets in a mock search for the forgotten or lost rings. This display validates the "Best Man" reputation.
Let's think about this for a second. Suppose that the Best Man is indeed unreliable. He was chosen to be the Best Man by the groom because they are close. The logic would be that therefore the groom is also unreliable since he made a terrible choice of a person. In fact, since he chose the Best Man – that would make the groom the most unreliable man in the wedding.
So the question is, my dear brides, why are you marrying an unreliable groom?
I know you don't really think so. Otherwise you would not be marrying him. He is going to be your life long partner after all.
But let us suppose that there may be some doubt in your mind as to the grooms ability to handle the unpredictable. The most vulnerable point in the day is one hour before the ceremony. This is the time when you, the bride, are in final preparations for arrival, separated from the groom and may be hard to reach. It is up to the groom to handle things on his own. In my next post, I'll describe some strategies to help with this.