By Rev. Alan Viau
I instruct brides and grooms to always have a rain back up plan. That works out great when you can predict that the weather will not look so good. But what about when it starts raining when you didn't expect it?
Brides and grooms love to have their weddings held outdoors. It is wonderfully close to nature. For me it is truly performing a wedding in God's church.
When I go through the wedding planning process with a couple, I stress the importance of having a rain back-up plan ready to go. We discuss that the call to go indoors should be made well in advance so that the guests are not surprised at the change in location. And that I know where to go if the back-up location is not at the same place.
Stephanie and Kurt were getting married at Stonefield's Heritage Farms. As I am driving to the location, I am pondering whether we will get rain. The sky is overcast, but without heavy clouds.
We are all getting ready, starting to get the guests to gather in their seats. It is five minutes before 4:00pm. I feel some rain on my head.
All of us scurry to get things going. The string duo moves into the barn next to the ceremony space. I suggest to Stephanie and Kurt that we cut the signing of the register during the ceremony and get that completed afterwards. Stonefield's starts handing out as many umbrellas as they can to the guests.
The ring bearer starts down the aisle … and we are committed.
Unfortunately, the rain becomes a steady drizzle as Stephanie walks down the aisle.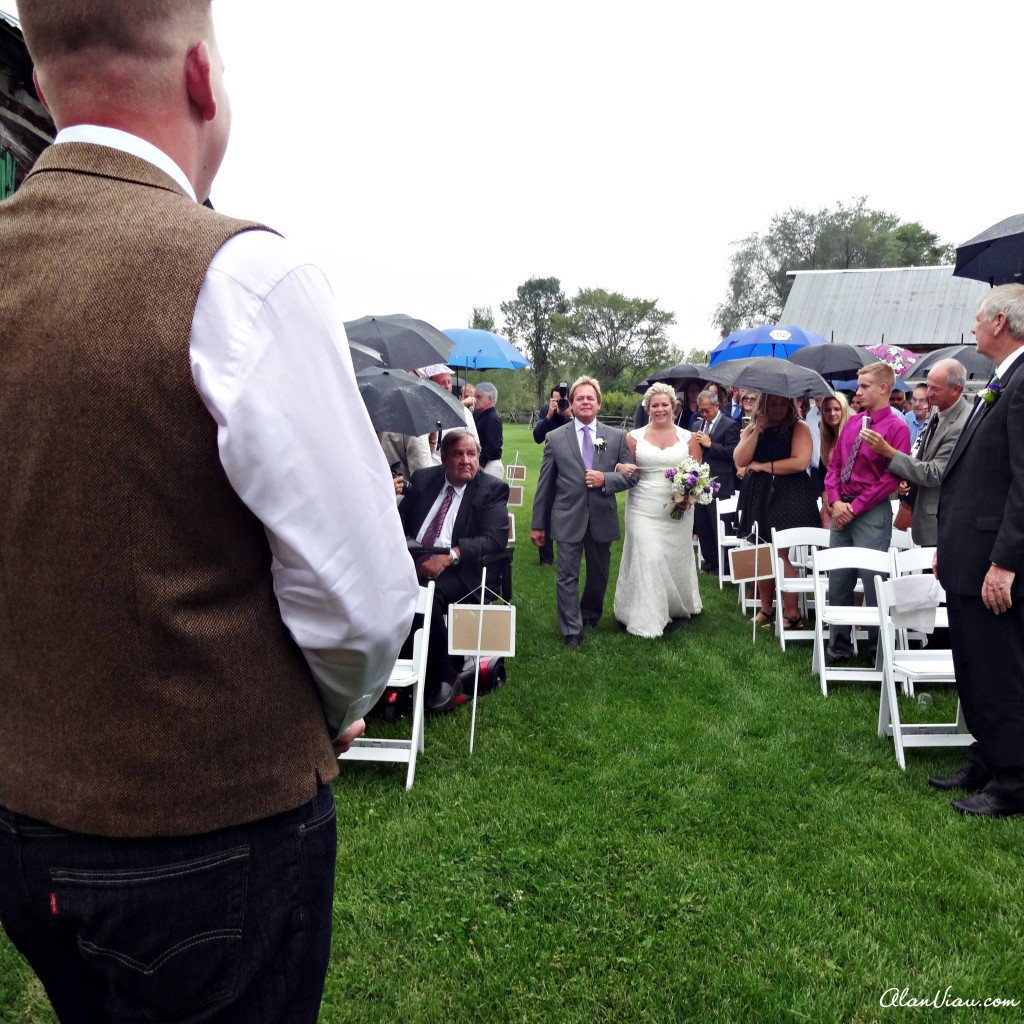 I look down at my script. The pages are sopping wet. The ink is running down the page (note to self – try laserjet printing instead of inkjet). When Stephanie and Kurt are finally in position, I quietly suggest that I cut some of the blah-blah text – to which they agree.
We quickly get to the kiss and off they go!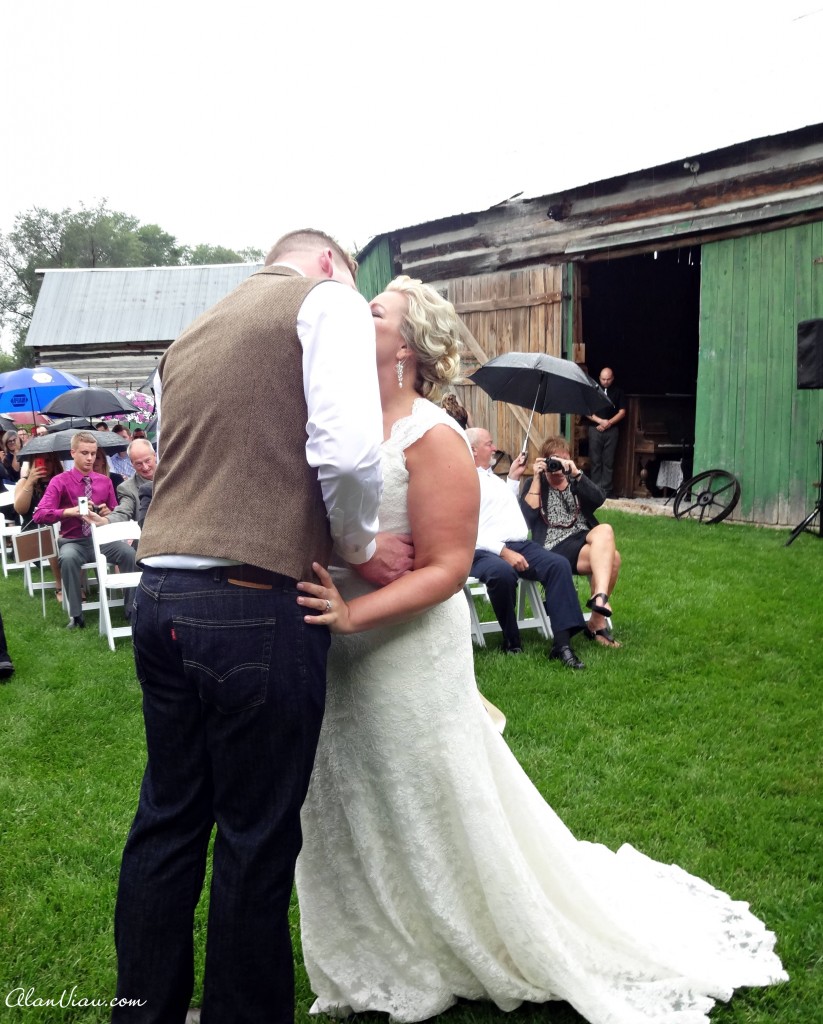 We all dart into the cottage and get the legal signing of the paperwork completed. Whew.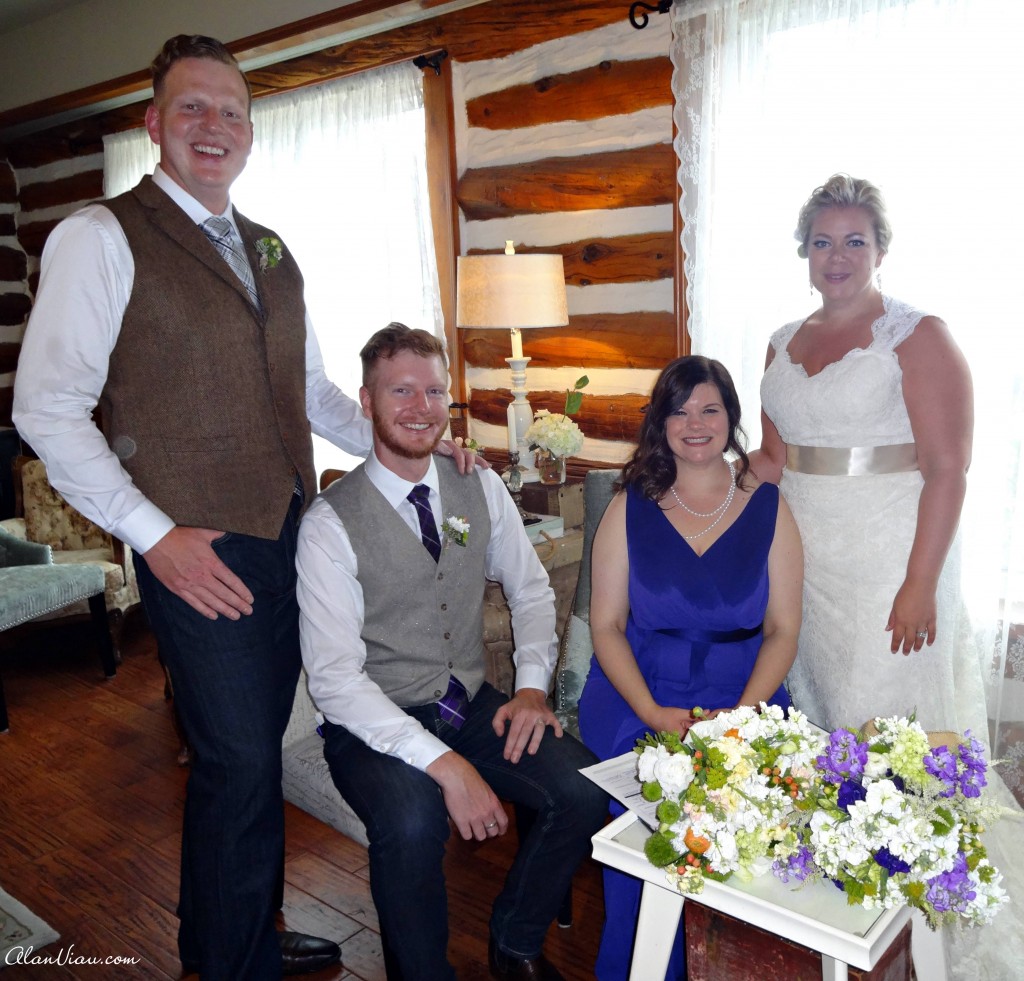 Stephanie tells me after we are all finished. "It didn't matter to me that it was raining, I just wanted to get married." When it starts raining and nothing can be done about it, you just gotta go with it.