Tips on Surviving Your First Road Trip as a Couple
Every relationship has a series of firsts, from meeting the parents and leaving a toothbrush at his place to making a major purchase together. Another classic first? The inaugural road trip. To help make sure your first road trip is not your last, heed the following advice: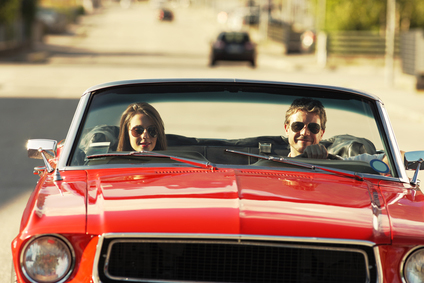 Plan your route
Most couples don't have unlimited vacation time to meander around the nation. This means you'll have to come up with a route ahead of time, taking into account everywhere you want to go. Bank Rate suggests you start by deciding the farthest place you wish to reach and use maps to determine the best roads to get there. Use Google maps to determine the approximate total mileage, and then figure out how many miles you want to drive each day. For example, if Victoria is your ultimate destination and you live 900 miles away with 10 days' worth of vacation, you might want to drive about 350 miles a day; this will give you a few days to spend in Victoria plus time to enjoy the sights along the way.
Consider renting a car
Before you head out on your road trip, you should take your vehicle in for a tune-up and make sure the tires are all in good shape. If you don't have the time for the automotive pre-trip prepping, consider renting a car for your epic road trip. As Dish Info notes, in many cases renting will cost around the same or even less than using your own vehicle, and depending on what kind of rental you get, it might be more fuel-efficient than the one you drive. Most rental car companies charge a flat daily or weekly rate but then offer unlimited mileage, and the vehicles tend to be well-maintained and worry-free.
Pack plenty of snacks and water
A well-stocked cooler is a must-have on any road trip. In addition to keeping you hydrated and well-fed, bringing along plenty of snacks and drinks will save you money. Instead of springing for two bottles of water for $4 at every gas station, buy a case of 24 bottles at the grocery store for around the same cost. For snacks, think protein-packed choices like small jars of peanut butter, almond butter and Nutella, string cheese, trail mix and crackers. Pouches of applesauce, cookies and a few candy bars are also fun to throw in the cooler.
Call ahead for reservations
If you arrive at a random motel at 2 a.m. ready to drop, you will probably not get the best rate. While you are busy making reservations for a hotel at your final destination, make a few more calls and book lodging along the way. To get the cheapest rates possible, visit a website like Hotels.com and enter in the cities in which you want to stay. Using your pre-planned route, it should be pretty easy to determine your stopping points for each night and select hotels based on this information. Making reservations ahead of time will also ensure you get the amenities you want, like an in-room fridge to store your perishable snacks and a coffee maker to save you time and money the next morning.