Courtesy of I Just Said Yes
For some weddings the ceremony is held earlier during the day allowing the happy married couple and their immediate families to take photos.  During this time your out of town wedding guests will need a place to go.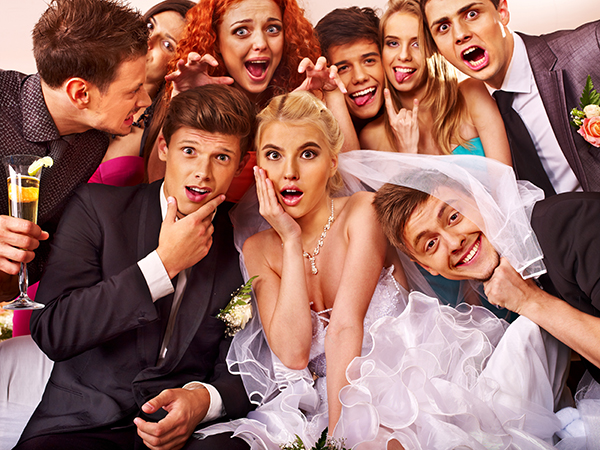 Depending on how much time is in between the ceremony and reception you do need to consider one thing; what to do with your out of town wedding guests.  You are certainly not solely responsible for them, but if there is only a few hours in between the service and reception, it is a nice gesture to provide something for them.
Family members may open their home with some light snacks and refreshments but this makes a lot of work for either the bride or groom's parents.  If you have booked  hotel rooms perhaps you can look at renting a  larger  hotel suite to invite the guests back to.   You also have the option of doing a small get together at the venue itself with offerings of some food and beverage, preferably in a different room than your reception hall.
It may be an added expense for you, but your guests have paid for transportation and hotel rooms to be at your wedding so it would be a very nice gesture on your part.  If this is not something you can afford, then provide a list of attractions, cool cafe's or shopping malls that they can visit or explore.
It's all about welcoming your guests, so making it comfortable and enjoyable should be your main concern not only for your out of town wedding guests but for all of your guests!  They will certainly appreciate it.