By Rev. Alan Viau
A wedding is a wedding no matter where it happens. It really depends on the couple and their style. Tracy and Trevor are a relaxed couple who wanted it at their country home.
Winchester Springs is a small farming community south of Ottawa. It is populated with many dairy farms. Winchester itself has three tractor dealers in a row: New Holland (Blue), Case (Red) and John Deere (Green).
It is always easy finding a wedding location in the country. I just look for the place with the most pick-up trucks on the road.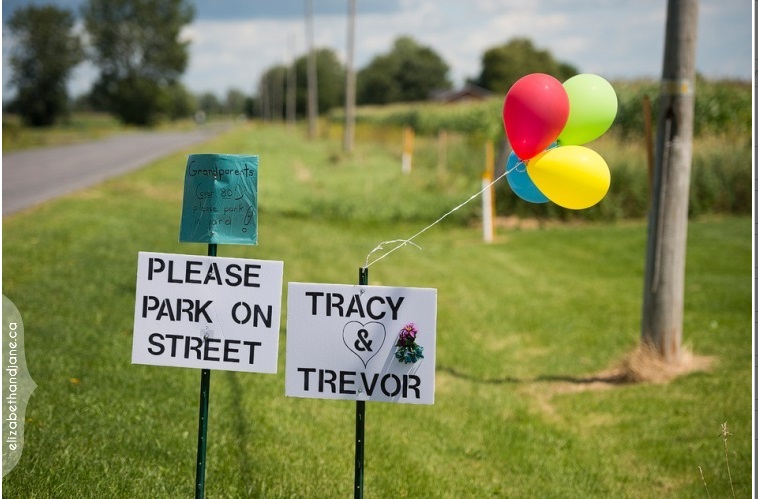 They decided to set up a tent in the middle of a field. Perfect for a beautiful July day.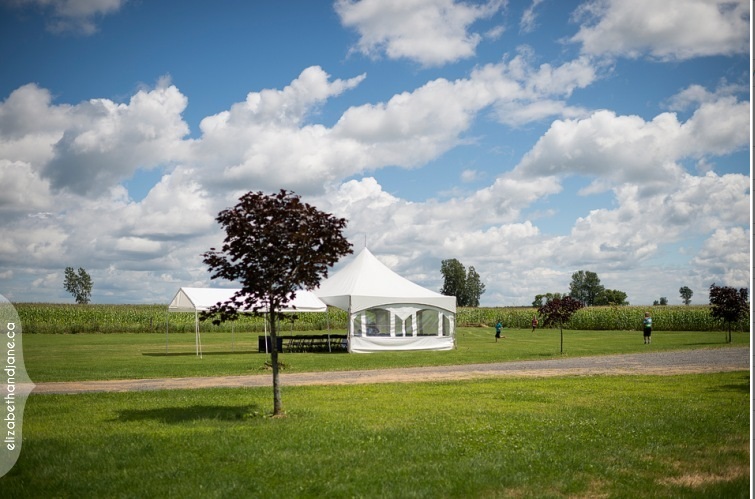 Tracy and Trevor did not want to have the signing during the ceremony. So we signed the license and marriage register inside their house before the ceremony. It is always an emotional moment for the gals.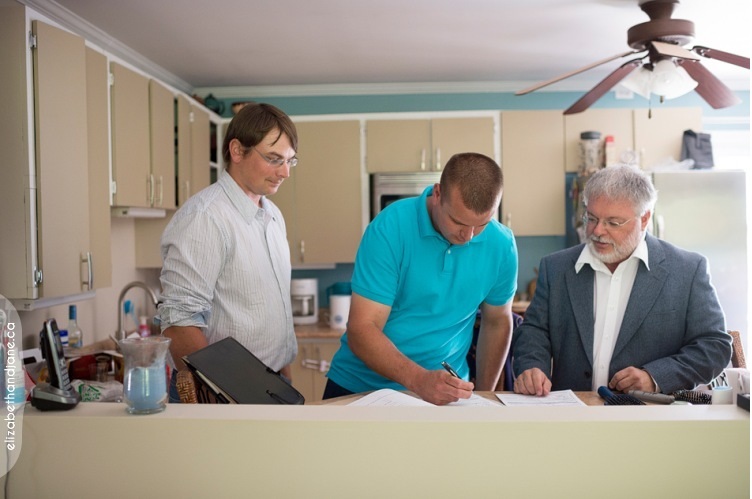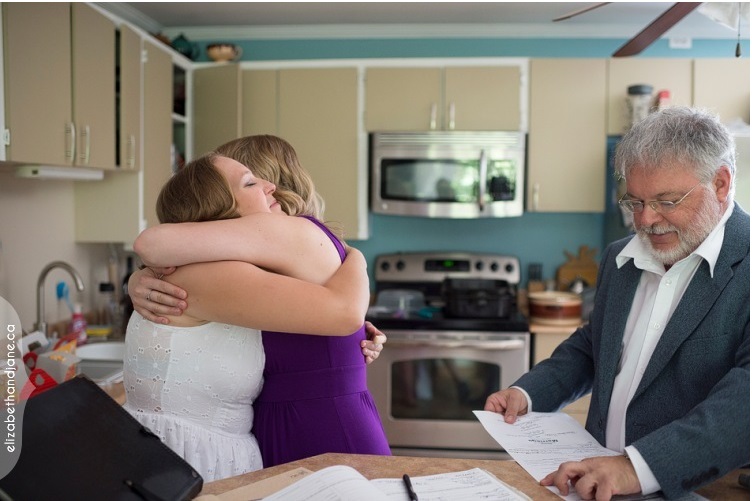 They asked me not to wear a tie…so I was in a more casual look… like everyone else. Nonetheless, emotions always run high at a wedding. It is about love after all. Like when Dad presents his daughter to be married.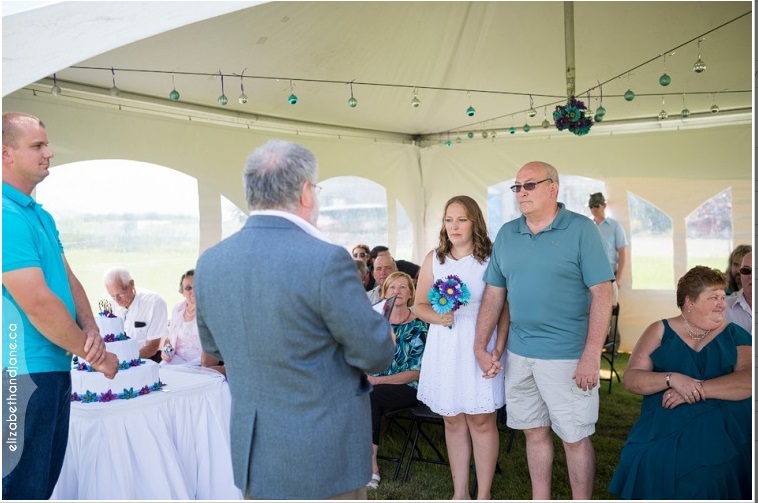 But a wedding is a wedding, with vows and funny moments that make great memories.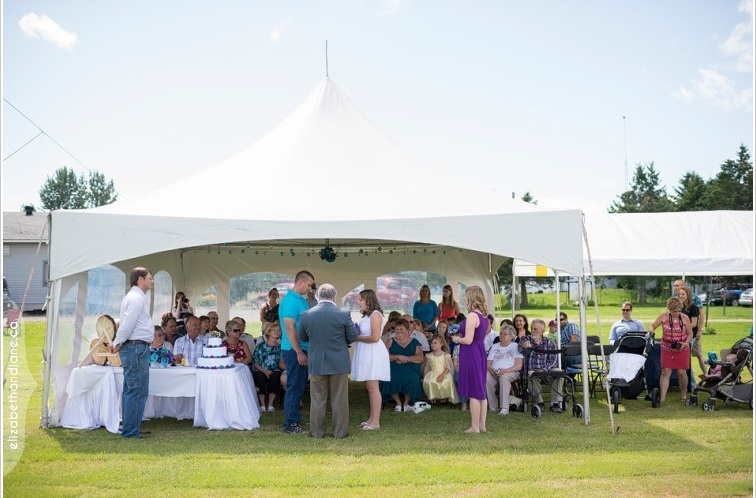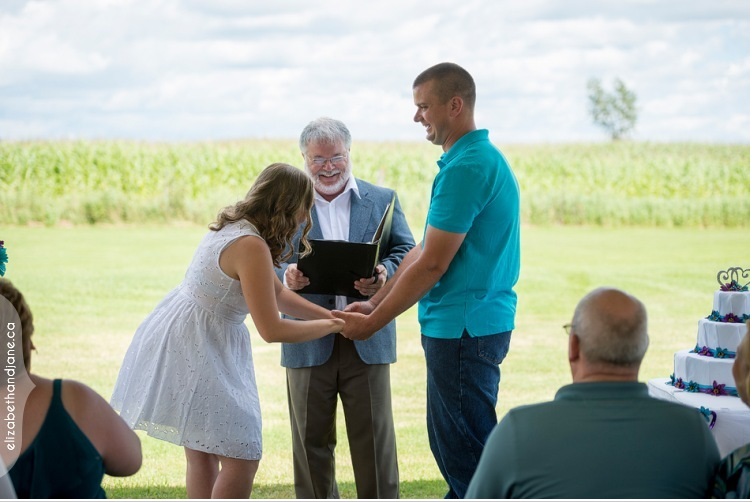 And finally, the kiss to seal the promises. That never changes… it is my favorite moment of every wedding.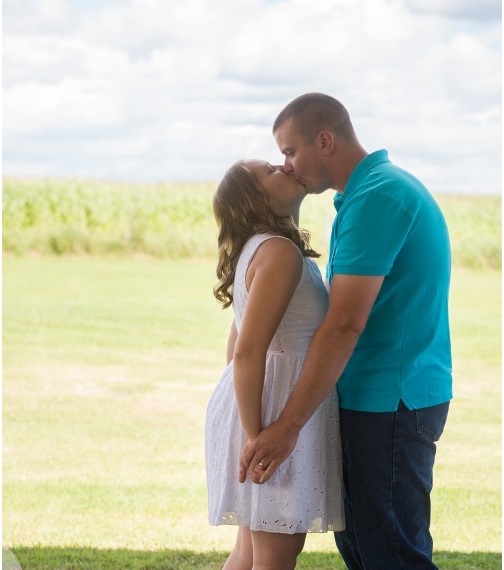 Congrats Tracy and Trevor.
All Photos by ElizabethandJane.ca