By Rev. Alan Viau
This year Valentine's Day fell on a Saturday. This means that more people got married than usual on that day. I performed two Valentine's Day weddings at opposite end of the city that held surprises.
Valentine is an obscure Christian martyr who died on February 14, 269 CE. Not much else is know about him. Unlike St. Francis of Assisi who is well known to be kind to animals, there is no mention Valentine being associated with love. Many of the current legends that characterize Saint Valentine were invented in the fourteenth century in England, notably by Geoffrey Chaucer and his circle, when the feast day of February 14 first became associated with romantic love.
Since then we have embraced this and celebrated February 14 as a day of romance and devotion. And as a result officiants, like myself, are kept busy. It was really surprising how both couples were similar. They were both marking second weddings; had their kids as witnesses, had someone in the audience whom I married, and were the same age is me.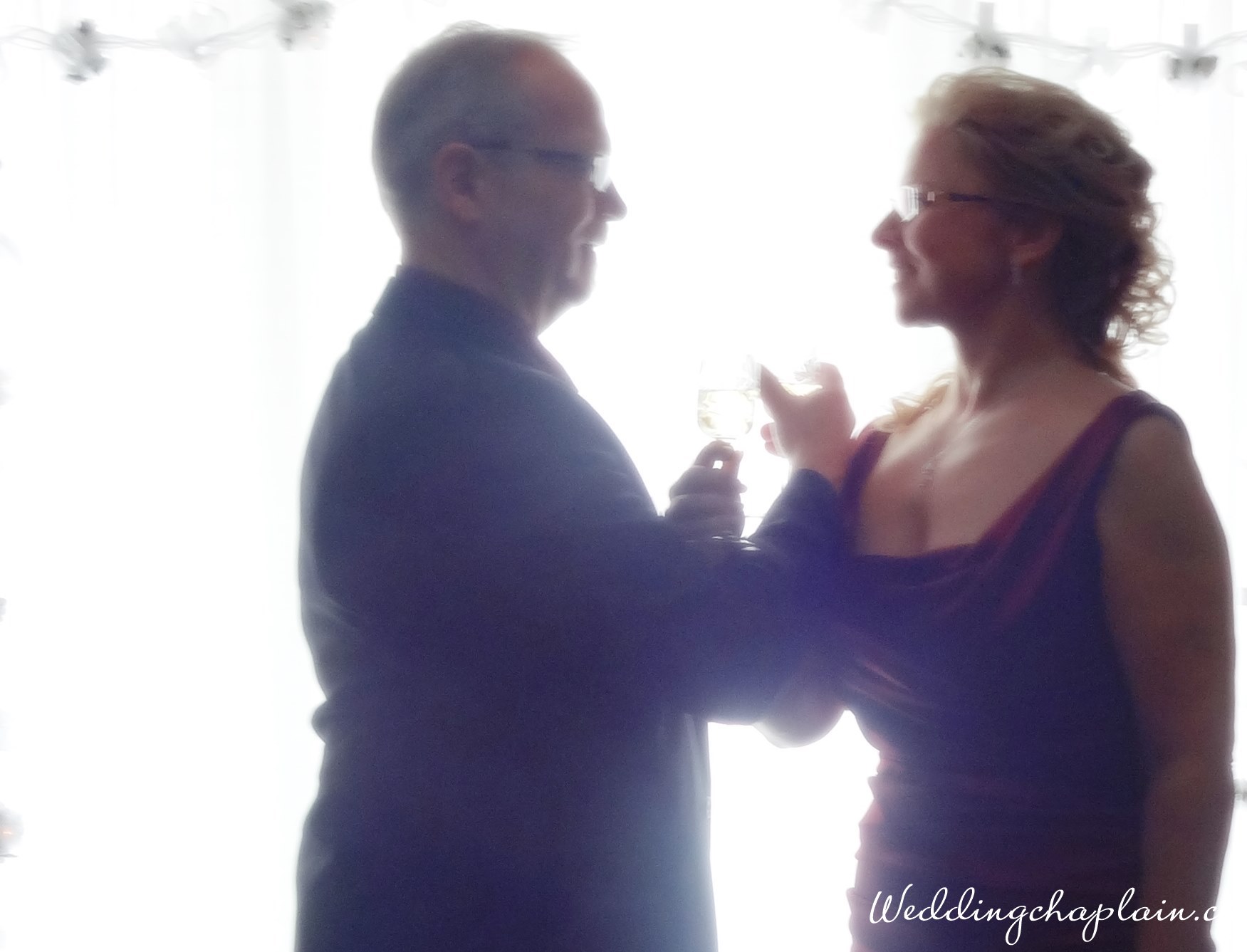 My first wedding for Rachelle and Marc was to be celebrated in their home on the east side of Ottawa. It was a horrid snow storm and I drove the highway counting no less than six accidents. I arrived on-time to a household of anticipation. Only a handful of immediate family was present to witness the event. The surprise was to come later that afternoon. They invited about 60 friends over for a cocktail event. Rachelle and Marc would announce to their guests that they were married!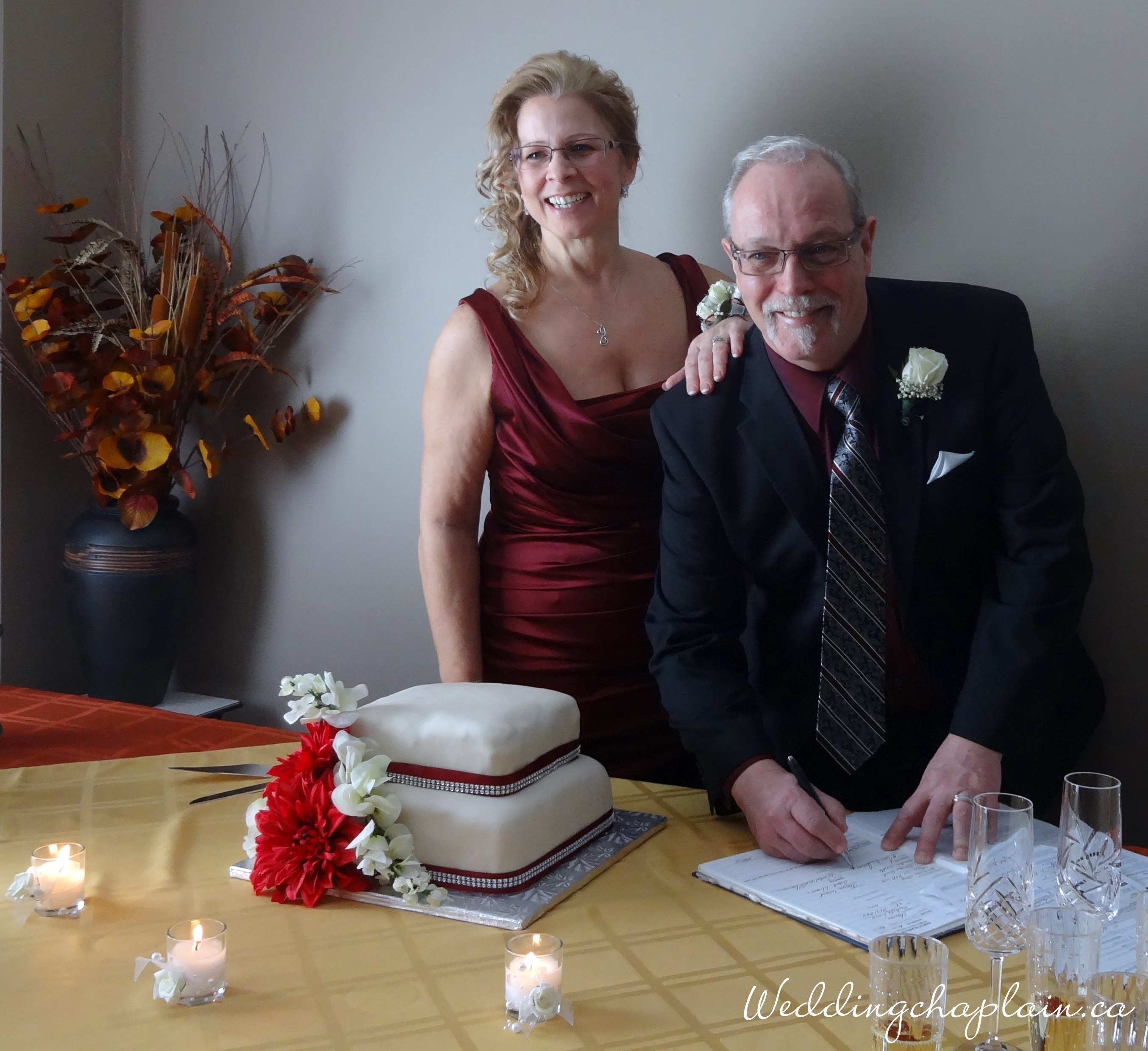 After a bit of lunch I was on to Carla and Rene's wedding in the southwest of Ottawa. Now a bit of a backstory here… Carla and Rene were already legally married. Carla had been in a serious car accident and to be sure they were wed. No one knew – not even their kids. A secret surprise if you will.
Carla surprised Rene by hiring musicians to bagpipe him into the ceremony space. He was truly thrilled.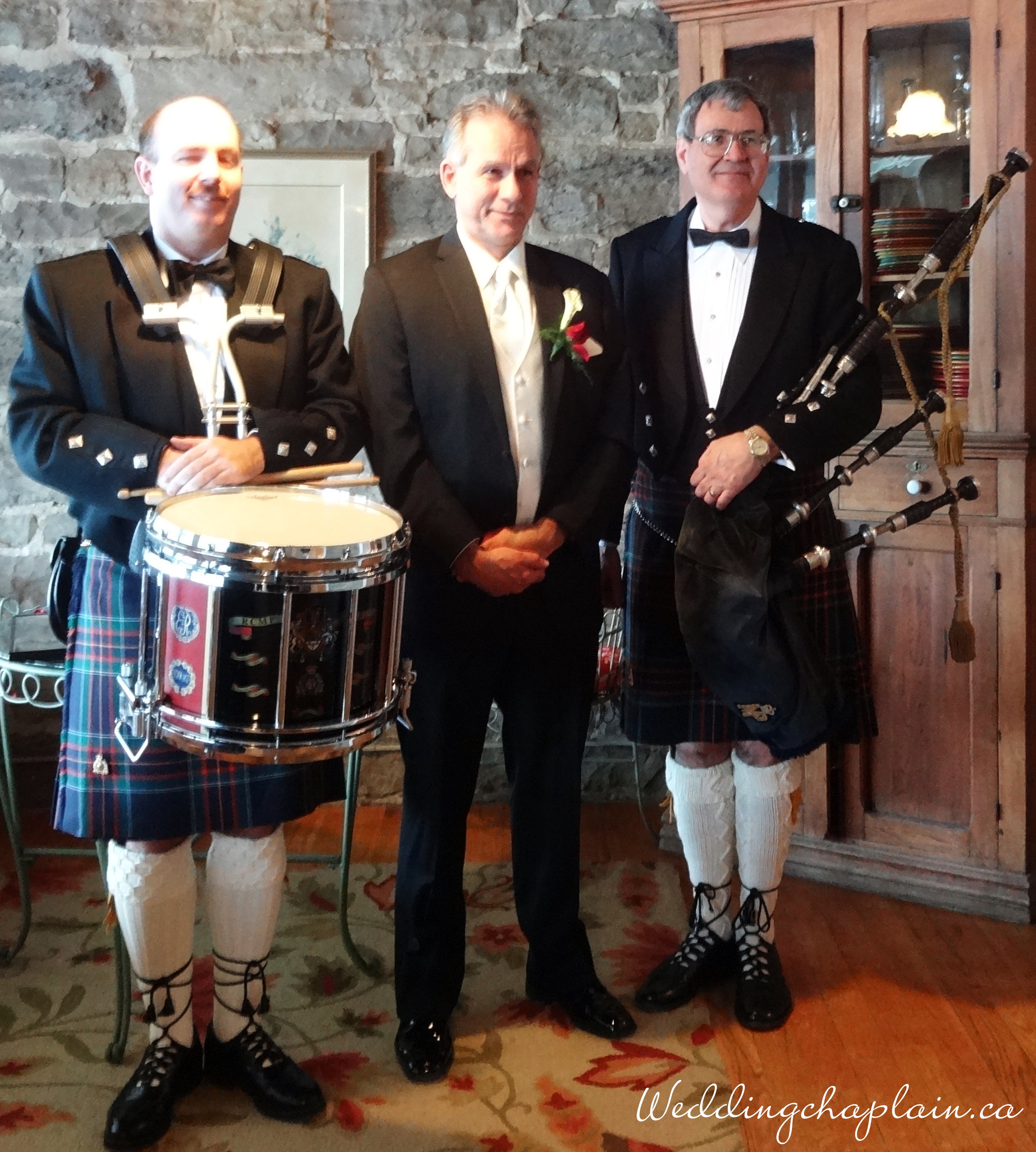 Despite being an enactment of a wedding, it turned out to be a renewal of vows – as Rene and Carla teared up at their vows. A surprise to them.
Valentine's Day certainly had its surprises – all good ones and ones that many people will remember. A day full of love.