Story and Photos By Alan Viau
I perform wedding ceremonies designed to fit a couple's personality and values. Many times their Christian backgrounds don't permit them to have a wedding in a church, yet the bride and groom still want Christian elements in their wedding. The Unity Cross is a beautiful symbolic ritual that can appeal to those couples.
Shane and Ana had their first date at Starbuck's Coffee in the Rideau Centre in Ottawa. They shared desert at Oh So Good where Ana spilled her tea on the table. She feared that she had ruined the date. Shane took it in stride and said the hot water would wash the table better. From that moment their relationship flourished to the point where they decided to marry at the Canadian Museum of Civilization.
A bright and sunny day greeted their entrance at the Museum's Panorama room.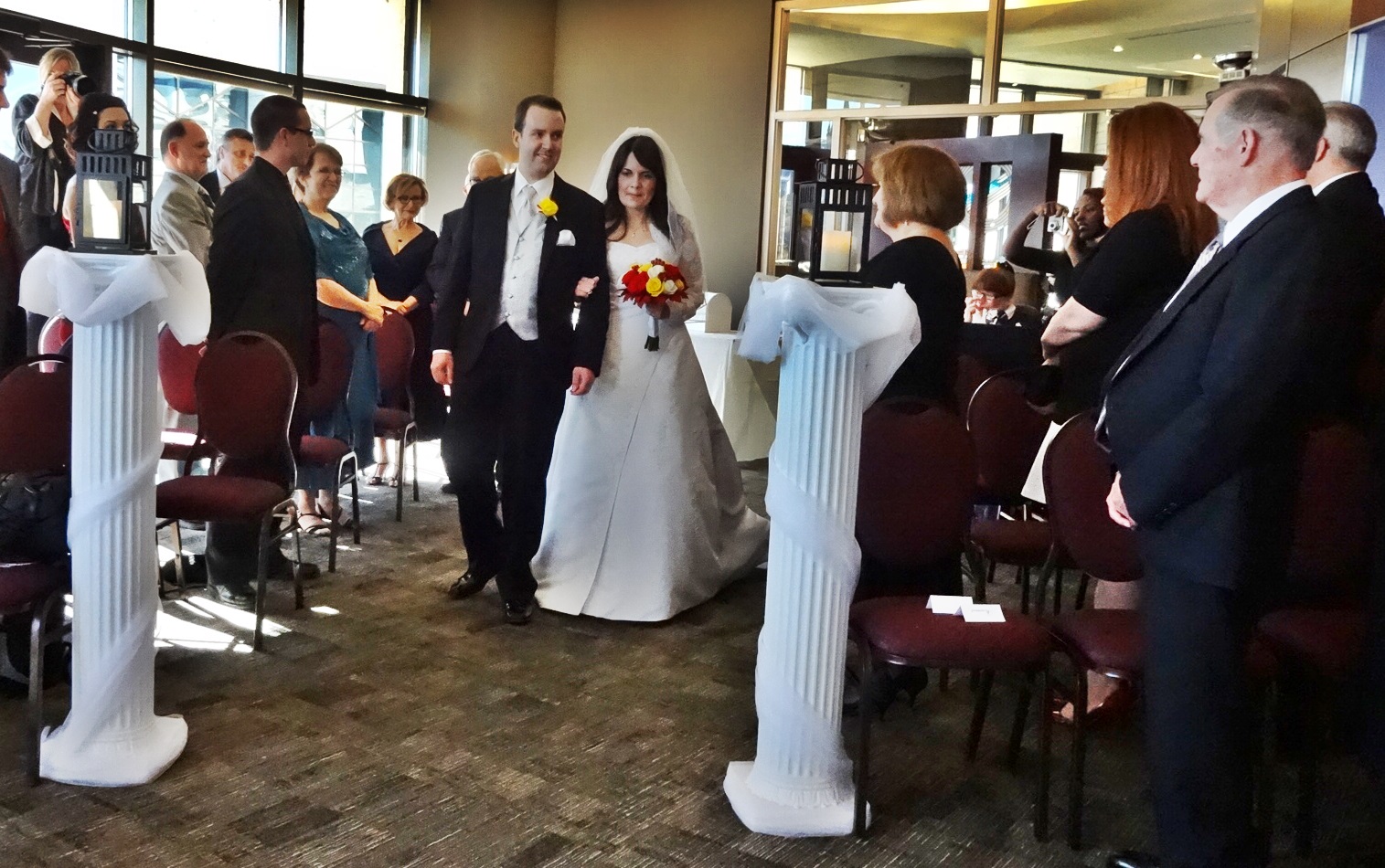 I read three readings for them. The first was Corinthians 13, the second was Chapter 21 from the Little Prince and the third was the lyrics to Shania Twain's song "From This Moment On". These three readings were very significant for Shane and Ana. Some of the thoughts were repeated in the vows that they shared during their Handfasting Ritual.
After the ring exchange, I led the Unity Cross Ritual.  The Unity Cross symbolizes the joining of the bride and groom together as one and the union they share. A cross is assembled from two pieces.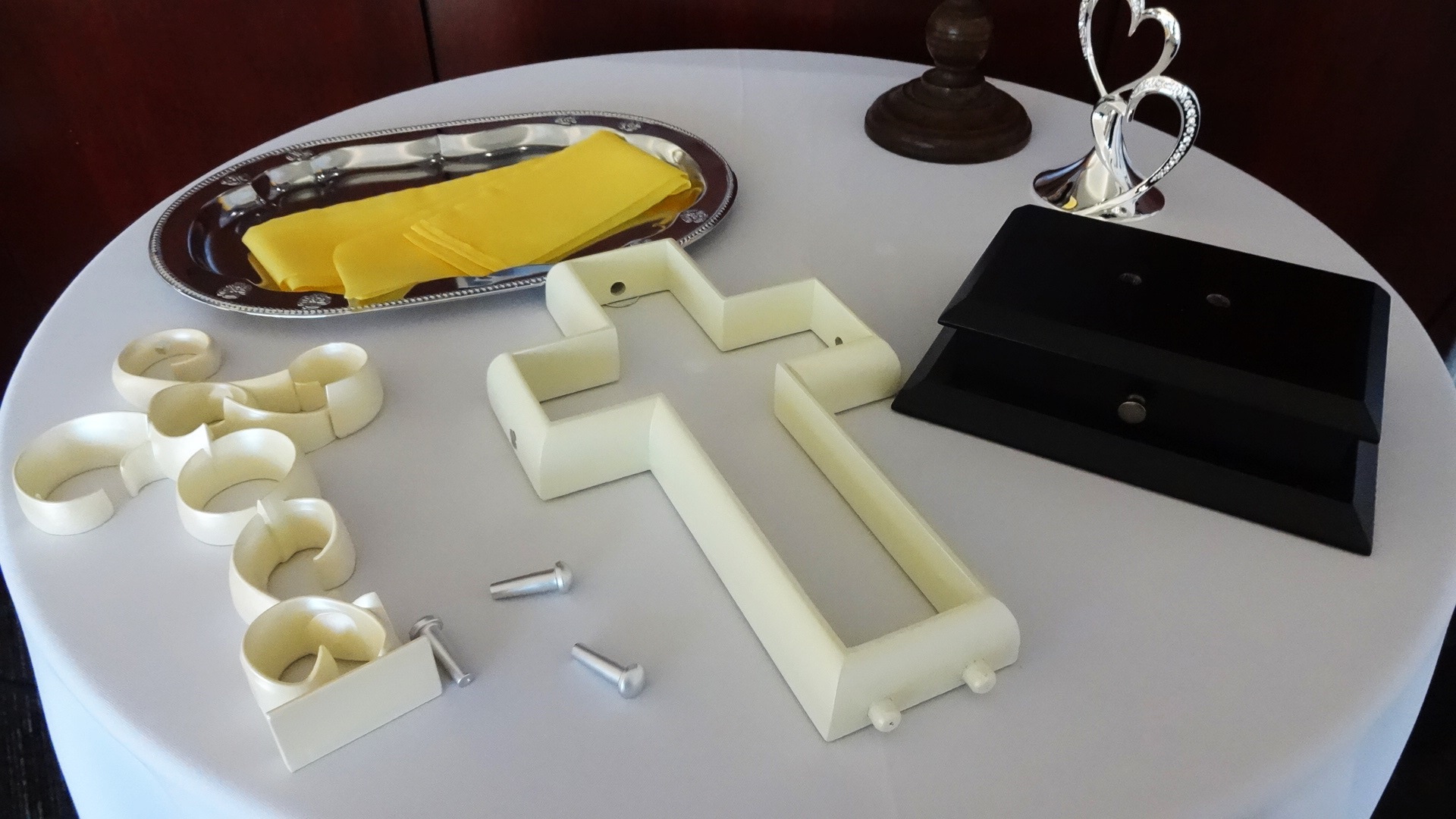 The outer form of the Unity Cross represents the groom. It symbolizes strength, leadership and protection of his wife and family. Yet he is empty without his wife.
The bride's piece is represents the beauty, intricacies and many capabilities of a woman. It is placed inside the groom's cross symbolizing the two becoming one in their union.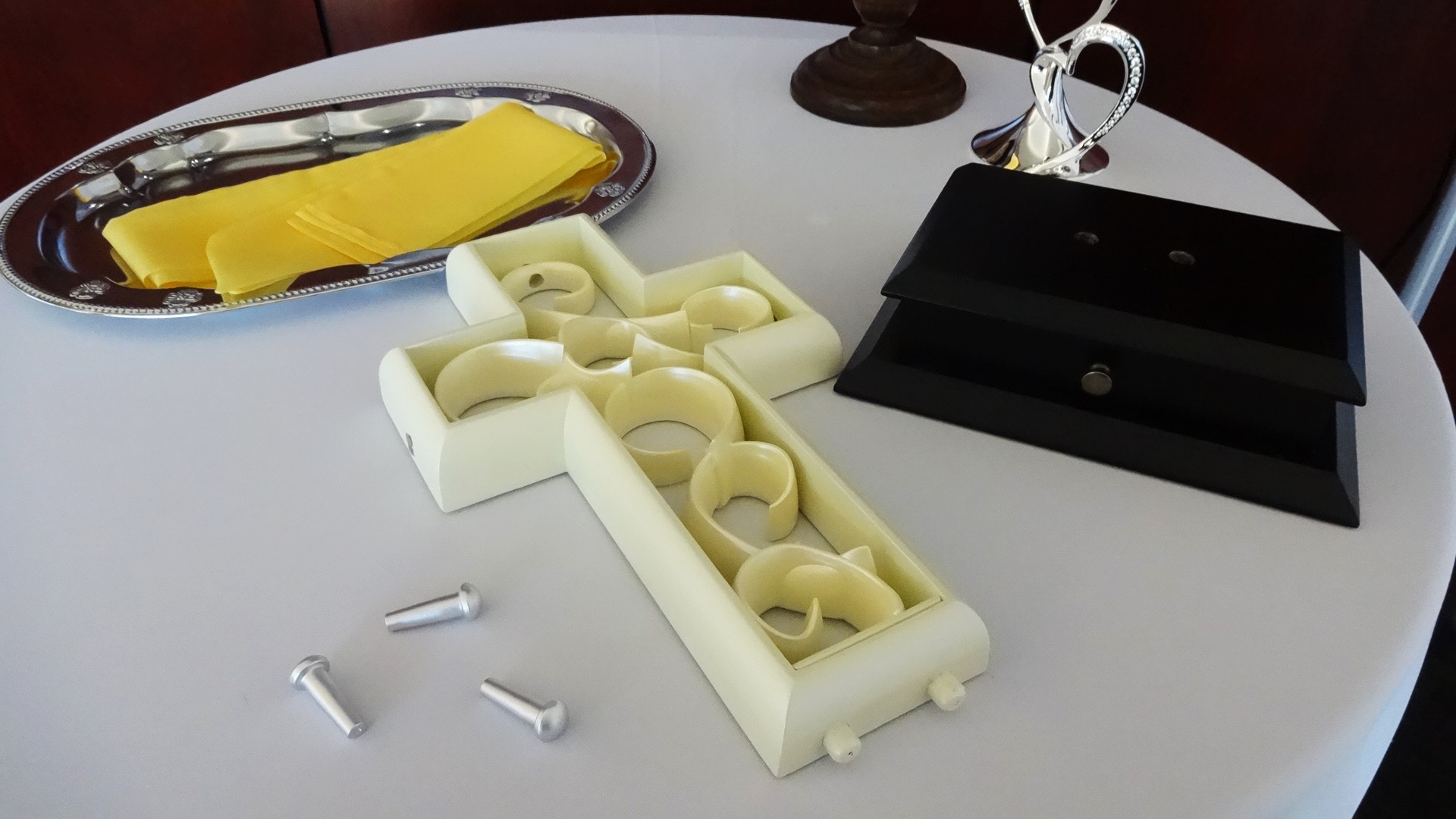 The completed cross is pegged together and mounted on a base. I added their handfasting fabric around the cross to complete the symbolic union of Shane and Ana. Their vows written on cards are at the base of the cross.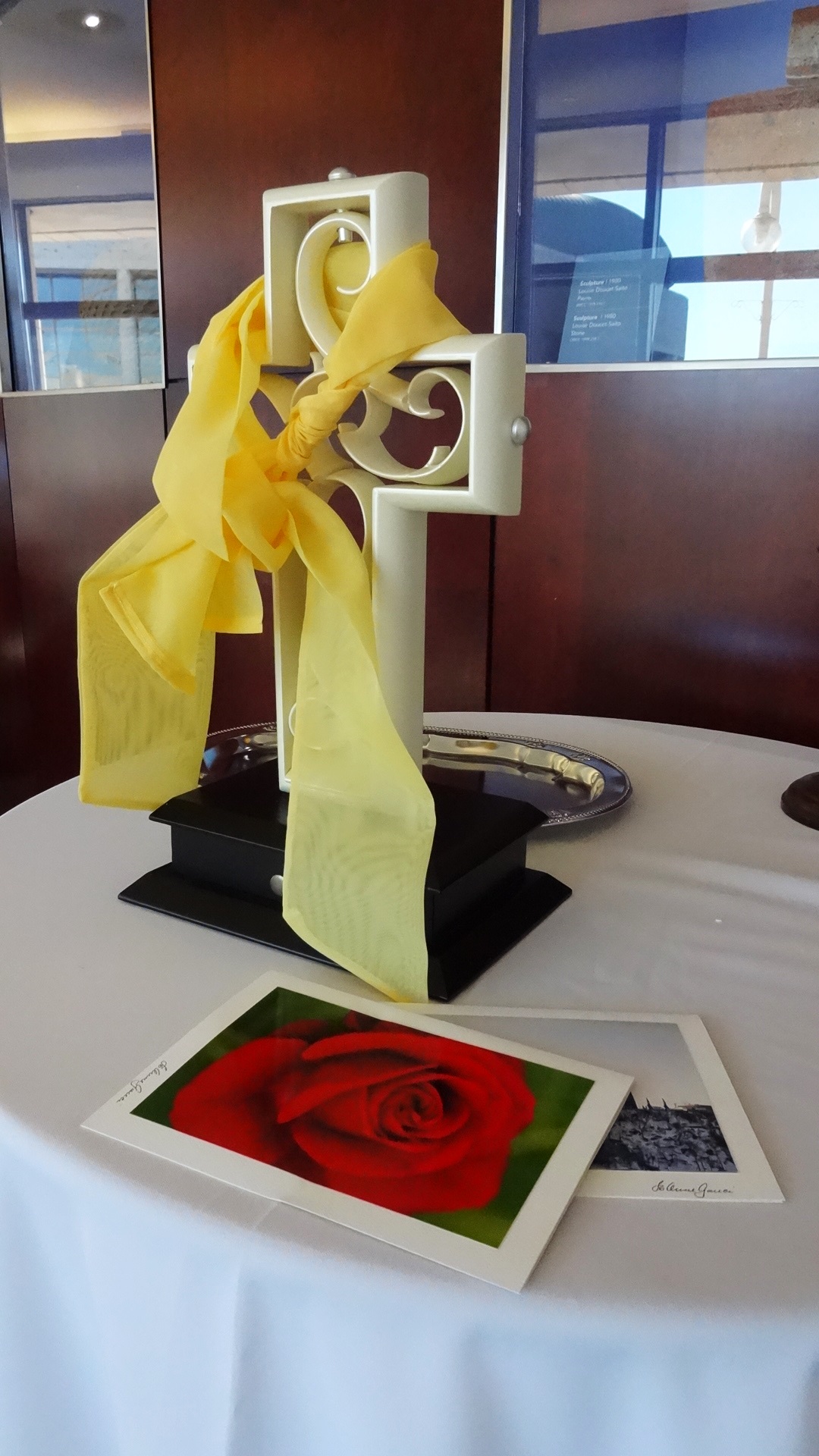 This can be a really nice addition to a ceremony for brides and grooms who want a Christian element in their ceremony. Shane and Ana bought the Unity Cross kit from David's Bridal in Ottawa.
Shane & Ana's wedding entrance. Photo by Alan Viau