Viki and Matt were married on 12/12/12 outdoors in her mum's backyard just after sunset.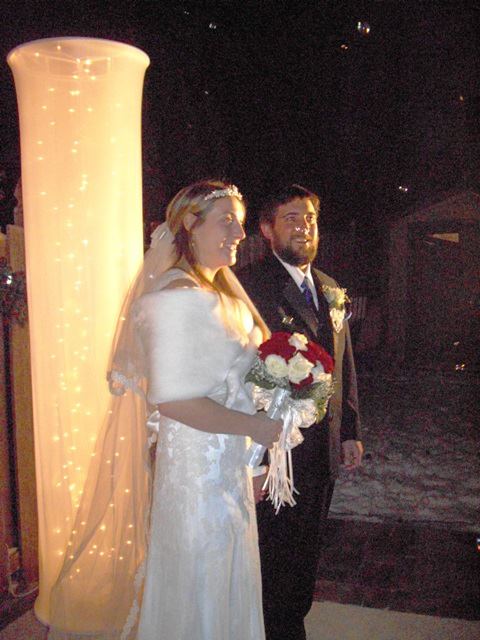 Viki's parents hosted the couple's
wedding
in their backyard in
Stittsville
on the west side of
Ottawa
. They decorated the space with two columns of
light
and had a spot light ready so we could all see.
LED
lanterns lit the path from the back door to the
ceremony
space.
The weather cooperated. The previous day the temperature was in the -10 C range. But today it was hovering around freezing – just enough to remind you that it is December in Ottawa. There was a light snow and ice covering on the ground to complete the winter decor.
About two dozen guests were in attendance for the wedding. Everyone was dressed in fine clothes for the event.
We signed the
marriage license
and register indoors before the ceremony. The guys and gals signed in separate rooms so they didn't have to see each other. This way I didn't need to worry about having wet paperwork from the light snow falling. It also saved us time from being in the cold outdoors to long.
Viki was accompanied by her father where he presented her to Matt. In a simple ceremony, they exchanged vows and rings.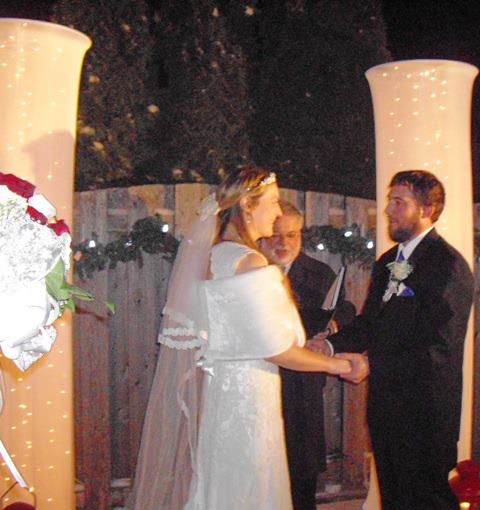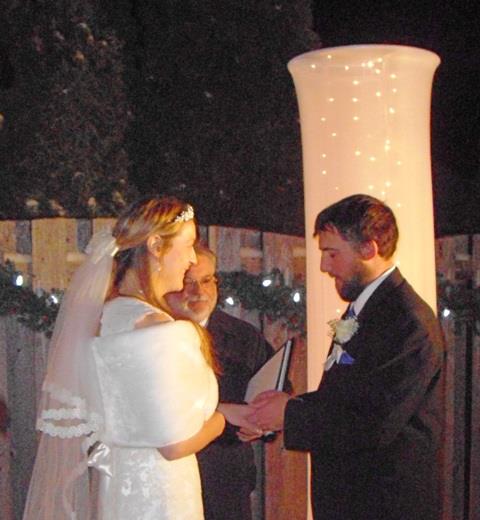 And we had the grand finale of the kiss.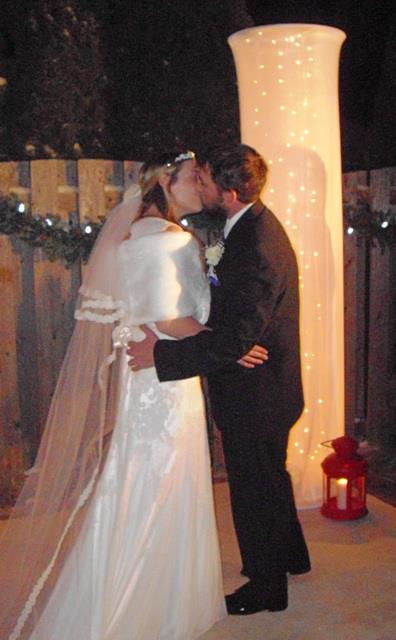 A group picture was taken where upon everyone proceeded indoors for the reception. Congrats Viki and Matt on your 12/12/12 wedding.