Walking Down the Aisle with Both Mom & Dad
Courtesy of I Just Said Yes
Are you walking down the aisle with your dad, mom or both?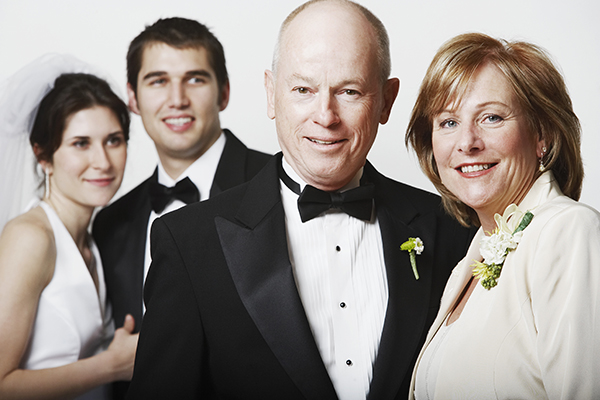 Some traditions may never change, but the idea of a bride walking down the aisle with her dad has taken a different direction.   Usually, the mother of the bride is walked in by the best man or the groom himself which means the bride and her father are next.  Yes, you are daddy's girl and always will be, but how about all the nurturing you have received from your mom over the years?
Many brides are now considering or deciding to ask their mom and dad to walk them down the aisle.  They feel both parents have played an equally important role in their life and are both deserving of this special moment.
There are still a few questions they may have, because the role is so traditional. If you are worried then there are always other options.  You can walk with your dad to start and then your mom meets you half way or all three of you can walk down the aisle, your mom takes a seat and your dad brings you to your future husband.  I have heard some critics say that if a mother walks with the bride it will take the focus away from the bride.  I can't agree with this statement because a bride will definitely be the centre of the attention all day, no matter what.
There is no right or wrong answer here.  If you want both your mom and dad to walk you down that aisle then go for it.  Your father will certainly not be disappointed and your mom will be very touched.  Remember, you always have that very special father and daughter dance!