By Rev. Alan Viau
Do you want a church wedding but are not thrilled with the religious requirements that comes with it? Brides and grooms today can have a church located wedding without the religion. There are more options than you think.
For some couples, part of their dream wedding is to have a marriage ceremony performed in a church. It is considered traditional just like marriage is traditional. However, religious organizations can ask for all sorts of requirements from a bride and groom before agreeing to marrying them in their place of worship.
Some of the most common requirements are:
You belong to their membership and follow their religion
You both attend a premarital course
You need to pay for the church rental, their organist and custodial services
You can't have pictures taken during the service
You need to use their standard wedding ceremony with little choice in personalizing it
You are faced with rules about using decorations
These can be show stoppers for couples. Luckily there are options available where you can have a church located wedding.
Rent a Church
There are some churches that let you rent their space to have a non-religious wedding. I have performed weddings at Southminister United Church for example. They let you rent out their venue and you provide the officiant, decorations, musicians and photographers. It is worth asking a church to see if they would allow to you book their space.

All Seasons Weddings has a church in Kenmore
There are also former churches that are available. All Seasons Weddings has a beautifully restored former church available. St. Brigids in downtown Ottawa is a converted Catholic Church that is available as well.
Book a Venue with a Church
Some wedding venues have a church available where you can easily move from the ceremony to the reception. Beantown Ranch has a charming country chapel on their site. Once the ceremony is completed, it can be converted to a cocktail area.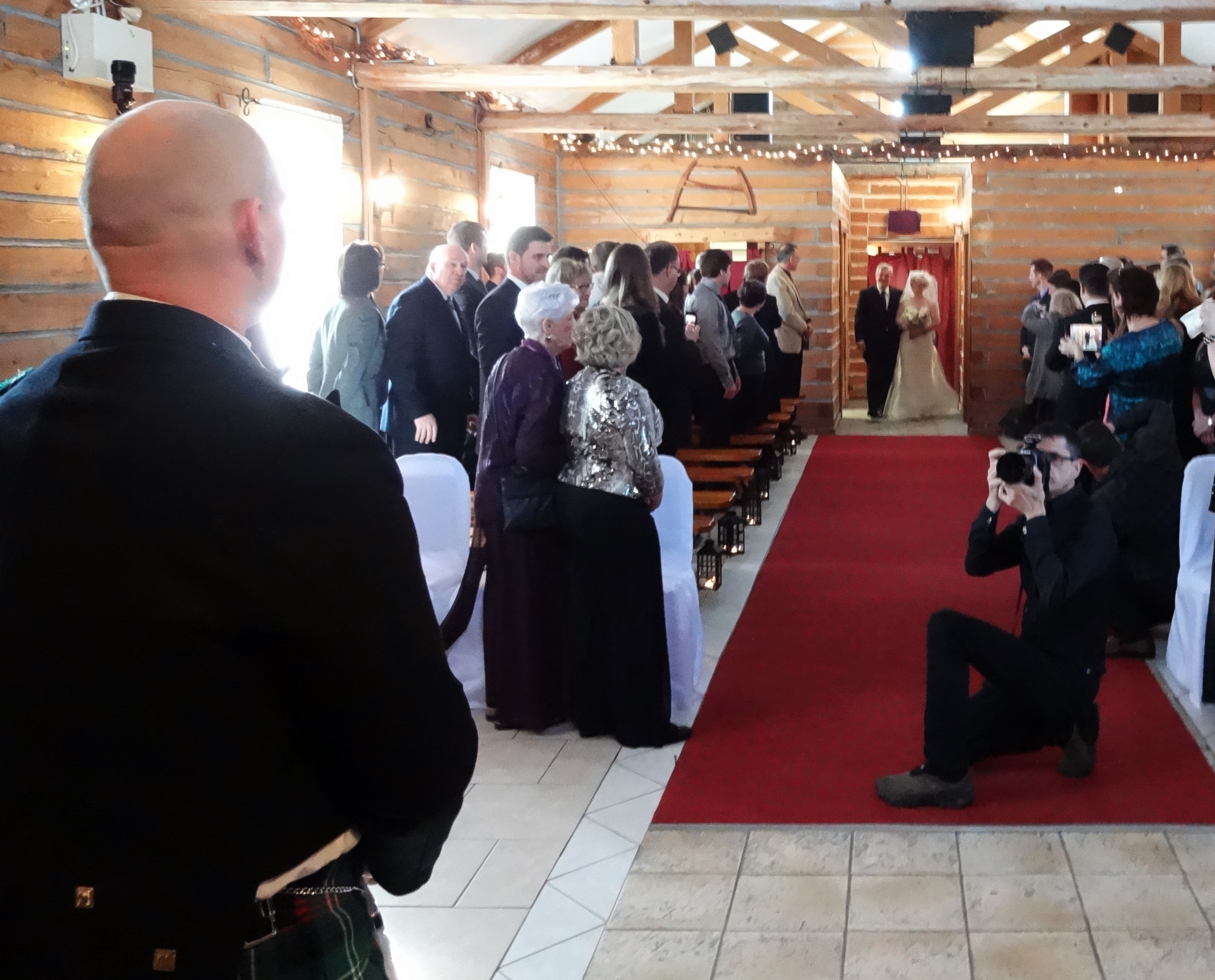 Chapel at Beantown Ranch
The Cumberland County Museum has an old country church as part of their exhibits. You can have your wedding there and easily move to a tented reception area on-site. At The Schoolhouse in Munster has access to a church across the street from its reception facilities.
With these possibilities, you can have your dream wedding at a church without all the requirements that come with a religious institution. It really is the best mix of traditional and modern weddings to be able to personalize your wedding including having your own church location.
Photos by Alan Viau