By Rev. Alan Viau
The beauty of planning a wedding outside the constraints of a religious institution is that you can do it your way. Randy and Carole did exactly that. Theirs was unique to just them.
When you are in your 50's, getting married takes on a different flavour. You want to emphasize that this day is celebrating your relationship with your best friends and family. Doing it your way becomes more important than being influenced by the most recent trend. And that is just what Randy and Carole wanted.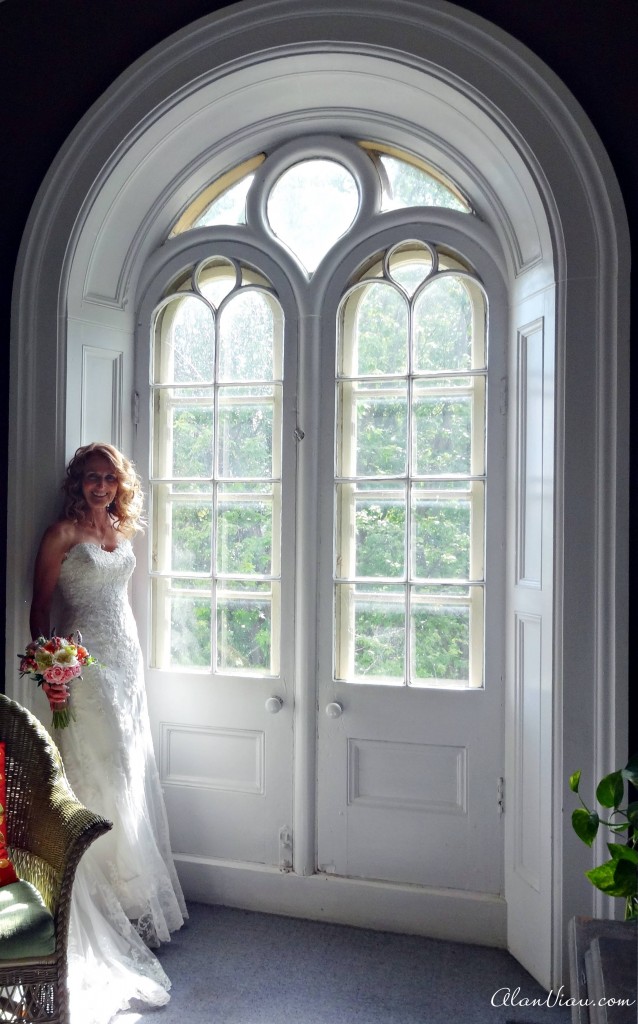 The first thing that they clarified with me was that this was a casual wedding – I was instructed not to wear a tie. Randy was wearing his favorite leather jacket while Carole looked stunning in her white wedding dress.
It fit with their theme. Randy likes his motorbikes – which was not forgotten on their wedding cake topper.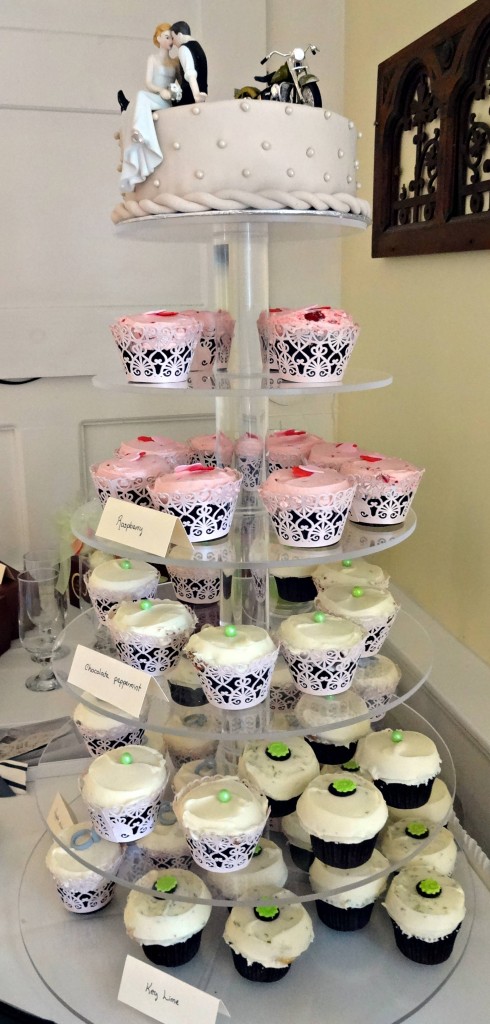 Onto the ceremony…with two cute flower-girls distributing petals. The youngest decided to dump all of hers and get it over with.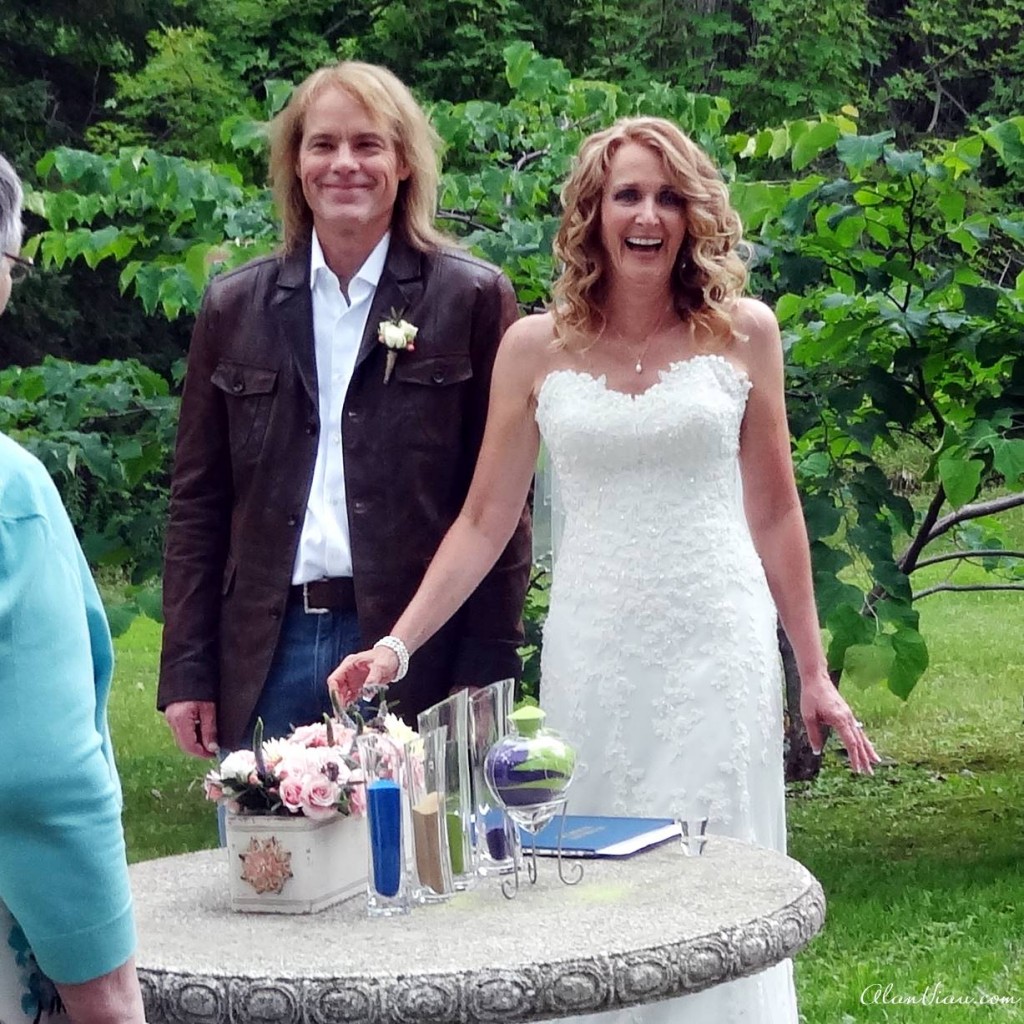 Carole was accompanied by her mother down the aisle. At this point I announced that Randy and Carole were about to exchange their last kiss as an engaged couple.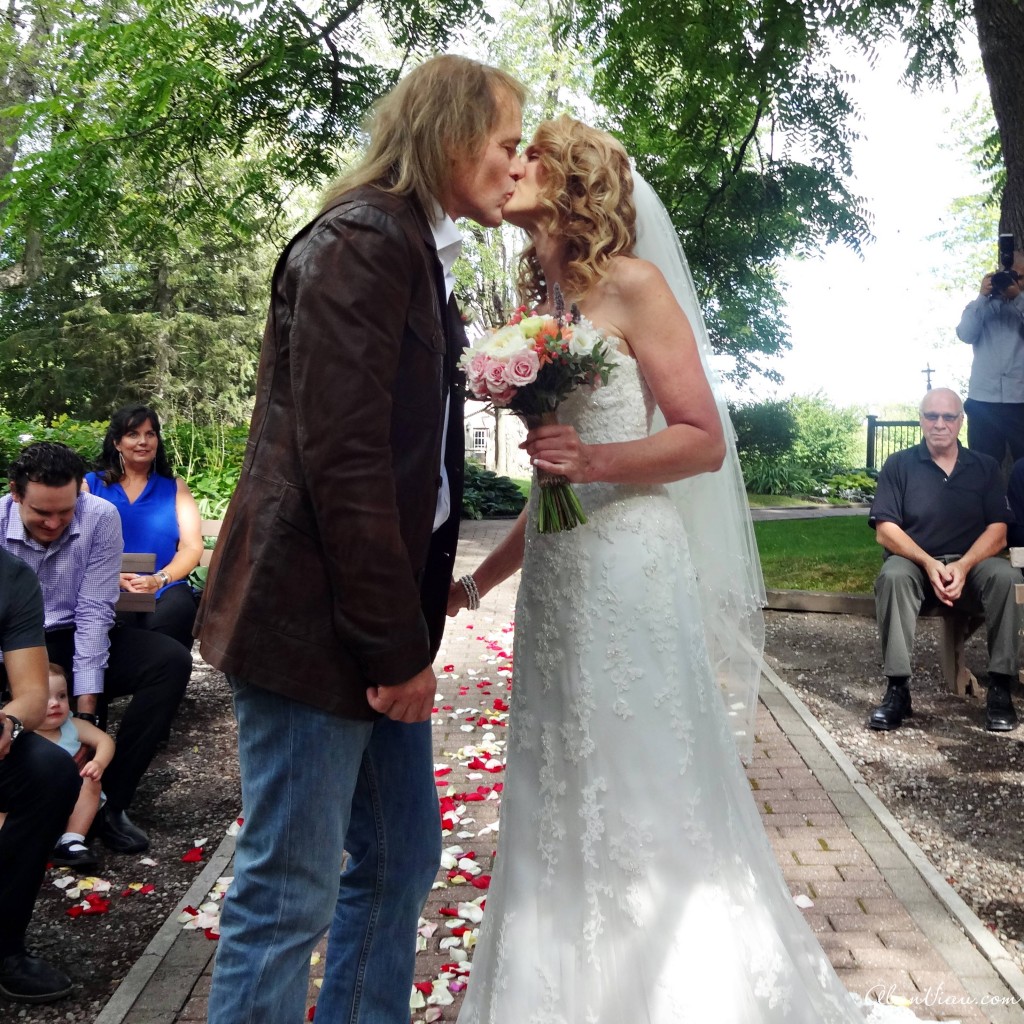 A little later in the ceremony, we had the unity sand ritual. Both sets of parents laid down the base colors in the heart shaped vase. Randy and Carole took turns pouring their colors in. There was a final funny moment when Carole overflowed the container. I said it was because their love overflowed.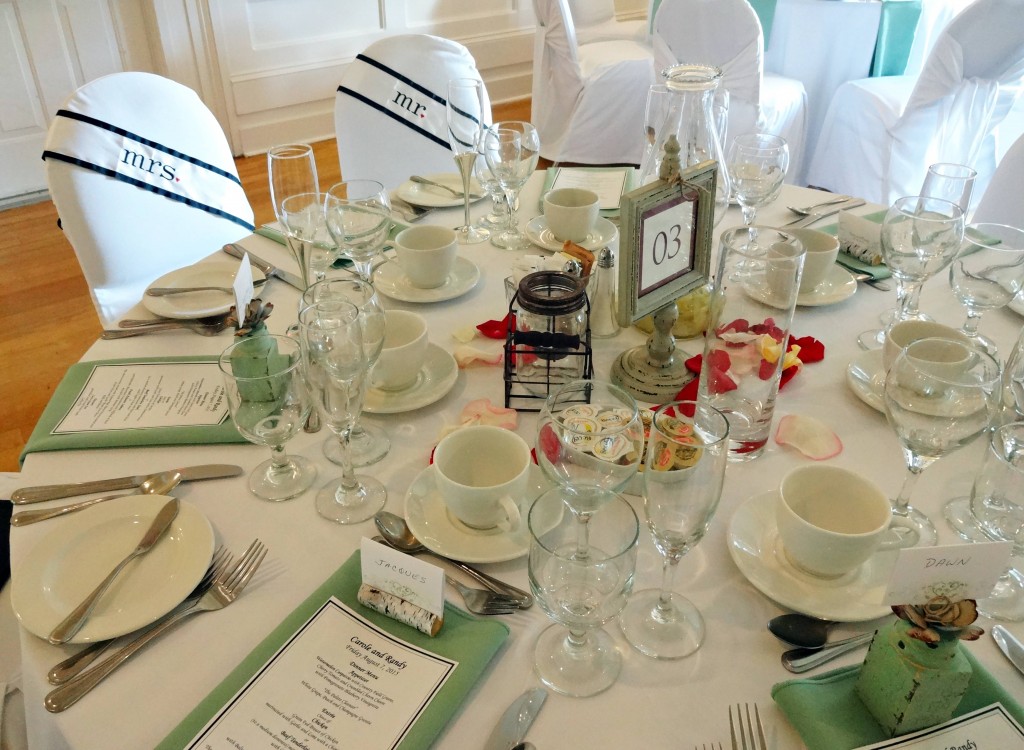 A quick declaration of marriage and kiss. Then they were off to a group picture and the reception as Mr and Mrs. Congrats to you both.