One thing you can say about the Wed by Hand show is that it is friendly. The vendors and attendees are relaxed and able to comfortably chat. Wed by Hand is a special treat in a brides frenetic search for her wedding vendors.
This was my third year contributing to the unique wedding show that is Wed-by-Hand. The show is the brainchild of Ottawa crafting gurus Krista Leben and Robin Sidhu. The show featured over 45 do-it-yourself, handmade and eco-friendly vendors and four workshops. The result was a show that catered to couples looking to add a personal flair to the wedding in the form of crafty, locally sourced and environmentally conscious details.
The four workshops were well attended.  They focused on DIY tips for your wedding; tips on DIY Projects from Starfish Creative Events, basics of dessert table design by Urban Baking Company, screen printing to personalize your wedding by Winged Beast Outfitters.
I spoke on personalizing your wedding ceremony. The room was overflowing with over 50 people in attendance.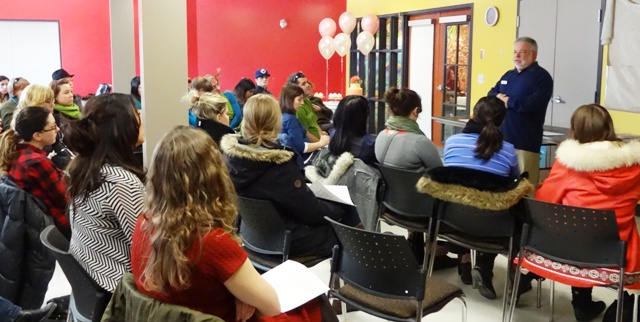 I chose people from the audience to demonstrate various aspects of a ceremony. We had lots of fun with that. The audience was very enthusiastic and asked many questions about all sorts of issues surrounding the ceremony.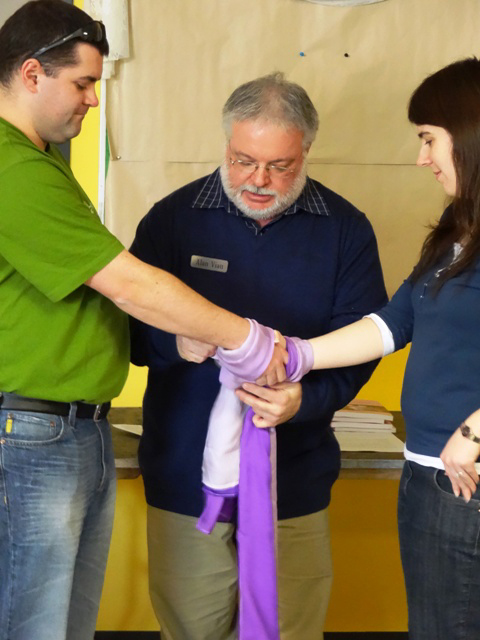 Demonstrating how a handfasting is done.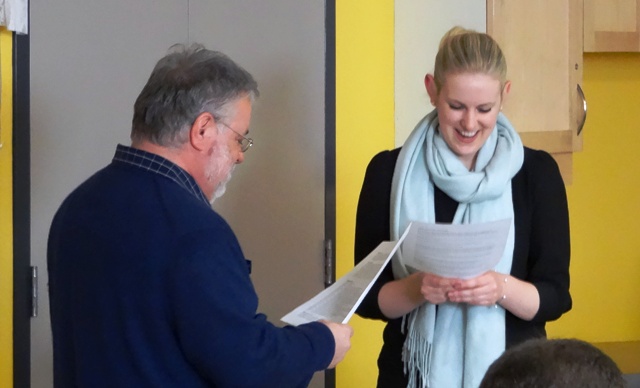 Reciting some vows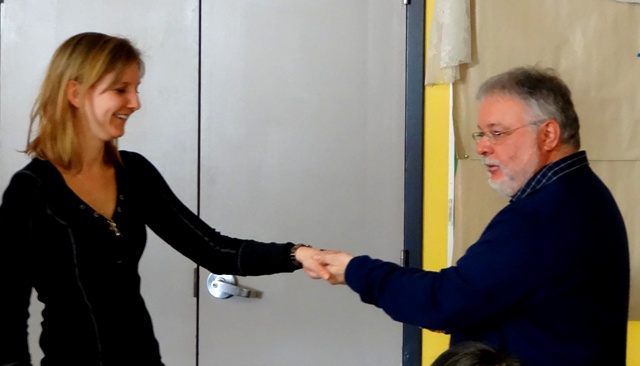 Coaching how to put on the wedding ring.
The main attraction of the show is of course the variety of vendors. Wed by Hand has the largest selection of tastings of any show in Ottawa. They were interspersed with other vendors in a format that allowed for attendees to wander and engage in conversation.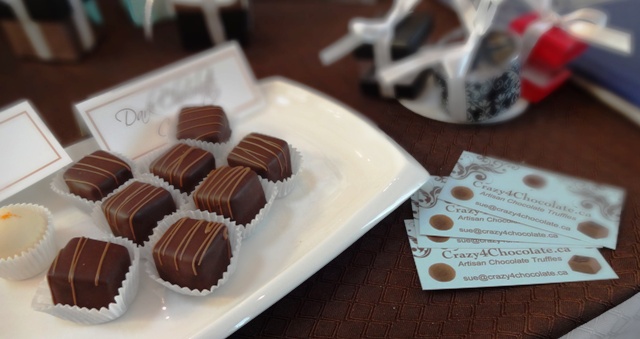 Crazy 4 Chocolate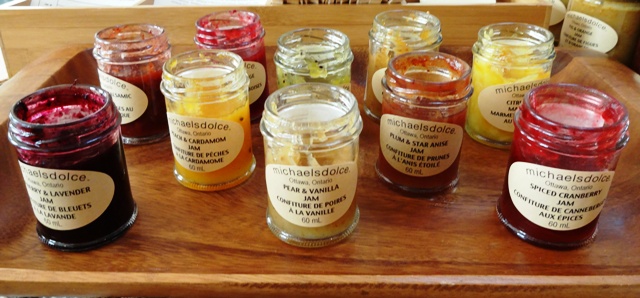 MichaelsDolce Jam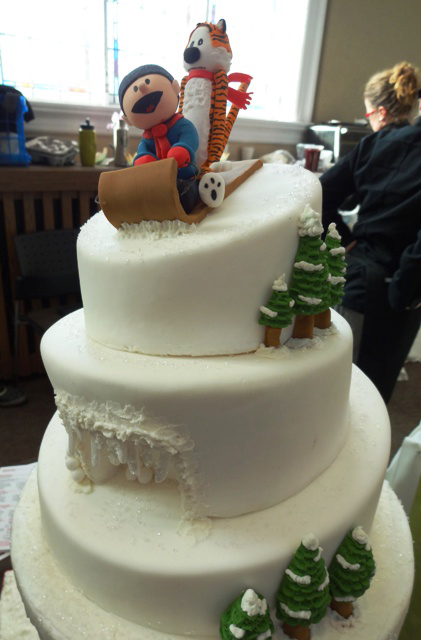 Auntie Loo's Treats
Sarah Walsh Bridal
Urban Fete Invitations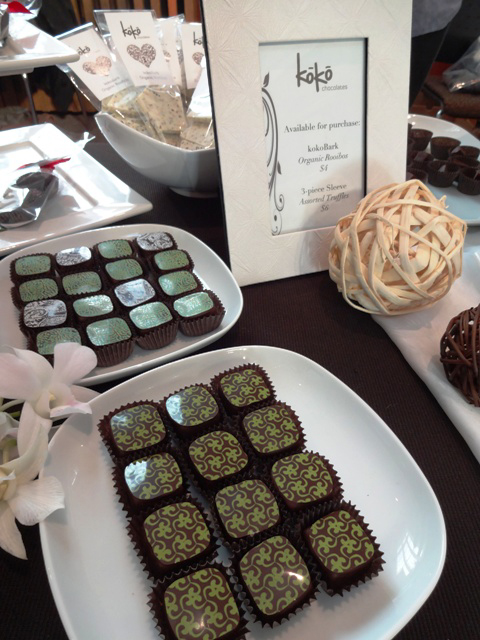 koko chocolates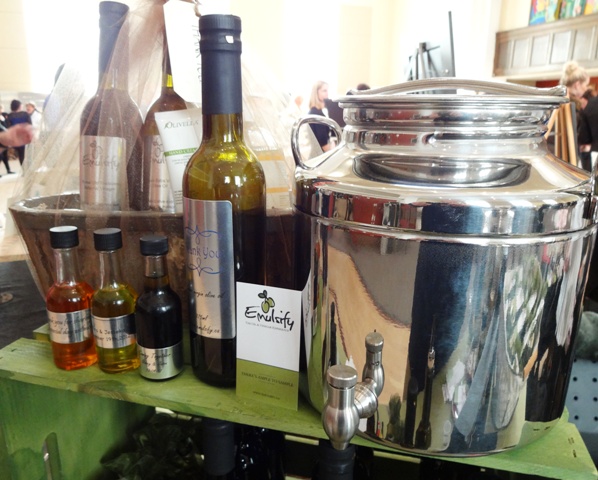 Emulsify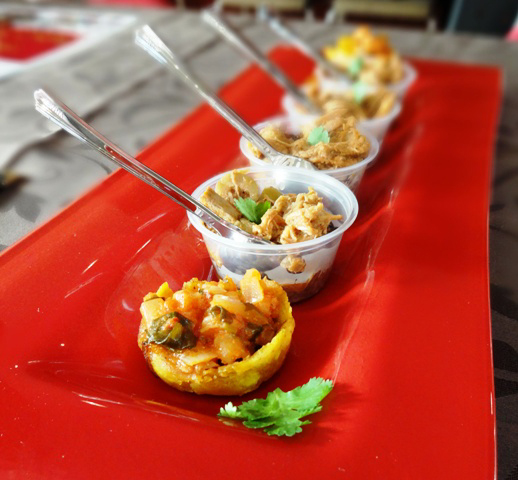 Havana Cafe
One of the nice things about Wed by Hand is that they are willing to try new things every year to make the show a better experience. They recognized the growing interest of grooms involving themselves in the wedding planning. Wed by Hand presented a Lounge where both men and women could be pampered!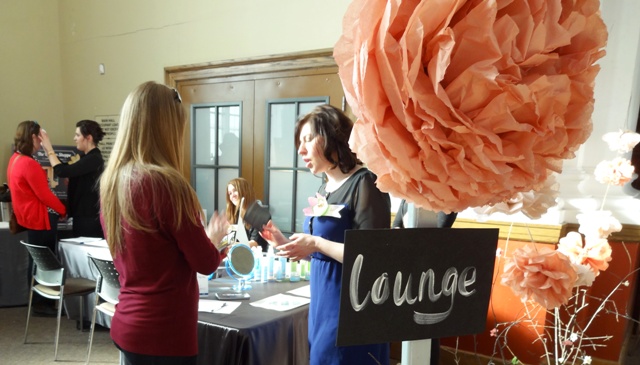 In always trying to improve, Wed by Hand keeps its show fresh and exciting for attendees. Congrats to Krista and Robin for another special treat for us all.