When a couple fell in love all over again
This splendid photo essay is inspired by the love of a real couple, so the true emotions could be captured step-by-step. The strategy: a social media contest to find the perfect pair.
The thing that surprised us most was the impromptu wedding. We were fully expecting a proposal out of the shoot, but just one week before we were set to shoot, our couple decided to take advantage of the romantic set already designed and in place, to simply just "get married."
The overall look and feel to the shoot was to create a modern day romantic fairytale set in the woods.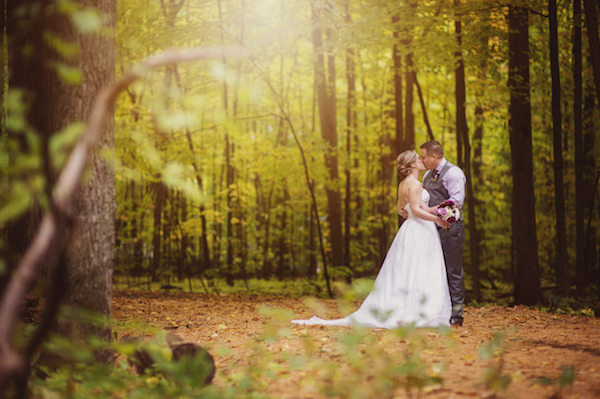 The designers chose a heavily wooded forest to set the stage for that fairy tale ambiance. With beams of light peeking through the trees, it more than set the tone for romance.
Important physical props and details for the setting came together quickly with the use of candles, tones of purples as a pop of contrast in the florals, modern day calligraphy in both the stationery and chalk art, as well as guest signing boards.
Colours played a big role. When creating the tablescape, the designers found inspiration in using soft gray and a pop of eggplant purple to contrast the rich warm tones of the forest. This colour palette was incorporated throughout the table linens, glassware, candles, custom napkins in gingham black and gray fabric, to add a hint of masculinity. The candles and dripping wax were also important features to enhance the romance.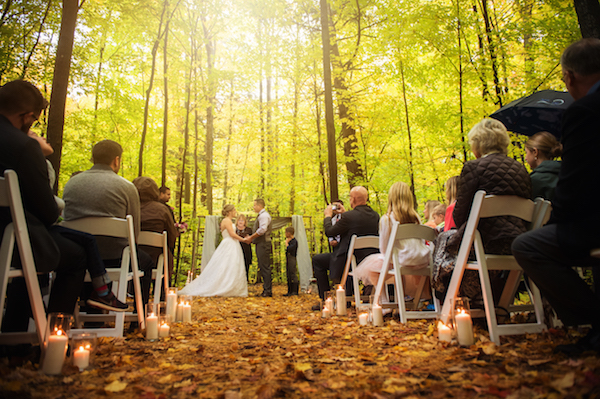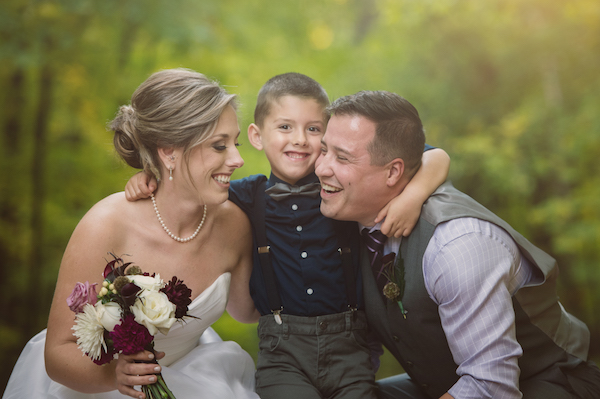 THE PLAYERS