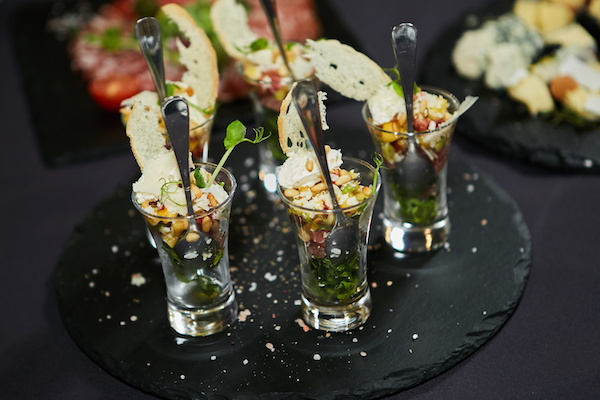 You've nailed down the dinner menu: salad, a chicken entree and two or three sides, then a decadent dessert. There will be bottles of red and white on the tables, plus a choice of coffee or tea.
Easy peasy and done.
But what about later? After an evening of dancing and celebrating, your guests will be hungry again. And since the formalities are all taken care of, you can really have fun and get creative about this.
There's no need to go for the traditional buffet of sandwiches and cheese trays. In fact these days, a lot of couples choose to offer their own favourite comfort foods or munchie items.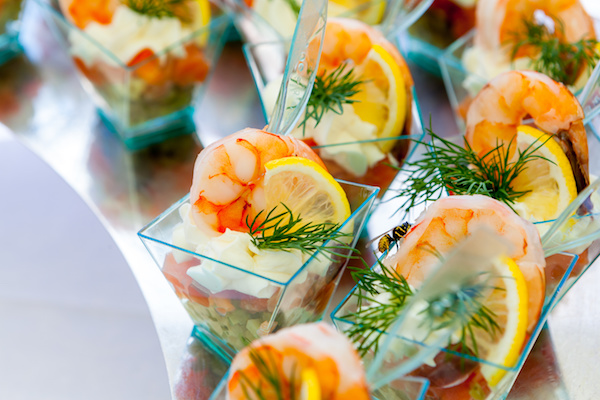 And pretty much everything goes. You can provide anything from a cereal bar or stylishly presented milk and cookies to mac and cheese or egg rolls.
Tacos? Why not? Hot dogs? Load em up! Poutine, pizza, mini sliders or large, soft-dough pretzels? Yes please.
Depending on the venue you choose, you might even consider hiring a gourmet food truck to show up at midnight or 1 a.m. to dish up the goodies.
The important thing is that the focus is on fun. Items should be tasty, easy to eat and attractively presented. Other than that, there's no limit other than your budget, your wedding style and your personal preference.