The wedding cake is a traditional element of the couple's big day. Over the last few years, wedding cupcakes have emerged as a more casual alternative. And being as tasty as they are, they are here to stay.
I make it a point to see what kind of wedding cake the bride and groom have for their reception. Since my ceremonies are mostly at the same location as the reception this is easy to do. Unfortunately, I don't get to eat any because I never stay after the ceremony is finished. I'm usually off to perform another wedding.
Wedding cakes can be very formal or fancifully decorated depending on the couples style. My wedding cake, over 30 years ago, was a fruitcake made by my Sweetheart's grandmother. Today, you usually find a cake decorated with fondant. I consistently hear that the fondant used to decorate the cake is considered inedible and often the cake itself must be denser to support the fondant.
Cupcakes on the other hand, offer a casual style to the traditional cake and are delicious to eat. I met up with Sarah Corbett owner of Sarah J's Cupcakes for a sampling.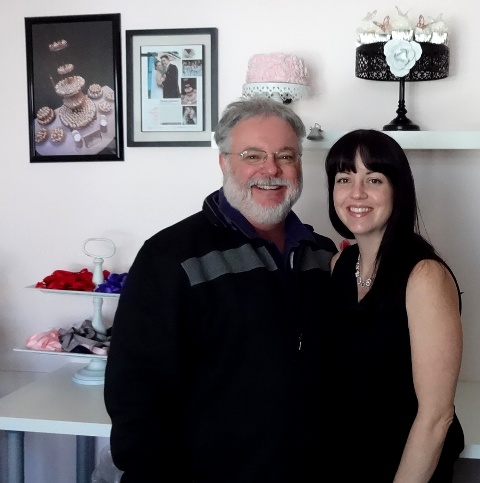 Her cupcakes are all made with basic wholesome ingredients. They are artistically decorated with icing and rice paper butterflies or flowers. In response to brides and grooms wanting something for a "Cutting the Cake" during the reception, she offers a six inch cake that matches the cupcakes.
My challenge is that I must eat gluten-free. It can be difficult to have the gluten-free desert be as good as the regular recipe. Well, Sarah certainly accomplished that! Her gluten-free chocolate cupcake with raspberry icing was moist, perfect in sweetness and above all delicious. I was in heaven.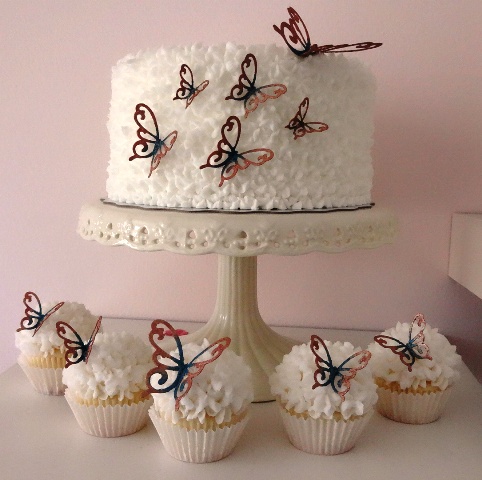 Sarah was inspired to create cupcakes after tasting Mrs. Beasley's in Los Angeles. Since that visit, she has been working to perfect her recipes.
Despite only being in business for over a year, Sarah J' Cupcakes is already very popular. She was distinguished with Wedding Bells Magazine's Canada's Coolest Cupcakes 2012 award. Hurry if you want to have her deserts at your wedding. Sarah J's Cupcakes is almost totally committed for the 2013 wedding season.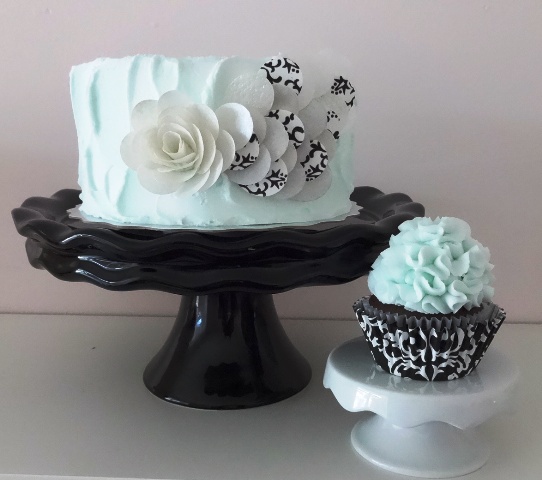 As I've seen with so many top wedding vendors, it is not just the mastery of their craft that makes them successful. It is the passion and love that they have for their craft. I swear I could taste that special ingredient in my Sarah J's cupcake.