What's in a number? More potential than you may realize. Wedding design elements, including table numbers, can really set your wedding celebration apart as memorable and special. And if they're Instagrammable? That's fun too.
You can express your style esthetic and personality with this detail, and make it outstanding. Since this dinner-table accent is not a big item, that means you can do something creative, eye-catching and distinctive without going to a lot of expense.
As the experts at Martha Stewart Weddings suggest, "… table numbers are the perfect place to really work a little customization into your wedding day. Embrace your wedding's theme or style, whether that means rustic additions or modern details, and even consider adding quirky elements that point back to your personalities or relationship.
"Think table "numbers" that include locations you've traveled to together, or your absolutely favorite books, musicians, or movies. You could even add photos of yourselves at the age that matches each table number. You know everyone will love snapshots of the two of you as adorable three-year-olds!"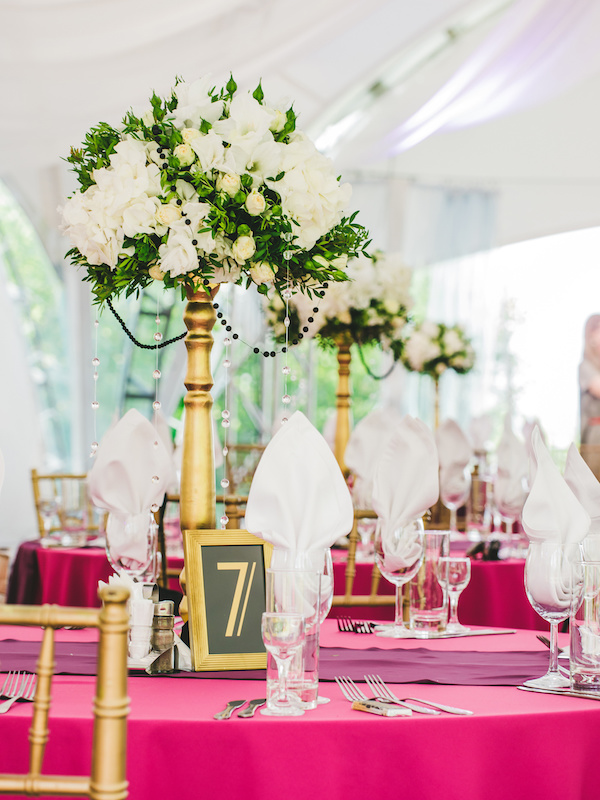 Planning a glam, Art Deco wedding?  This table number nails the look.
As Architectural Digest explains, "Art Deco style, short for Arts Décoratifs, is characterized by rich colors, bold geometry, and decadent detail work. Having reached the height of its popularity in the 1920s, '30s, and '40s, the signature aesthetic still evokes glamour, luxury, and order with symmetrical designs in exuberant shapes."
Aiming for the fresh, outdoorsy or country look? This table number is definitely a DIY option with lots of different possibilities.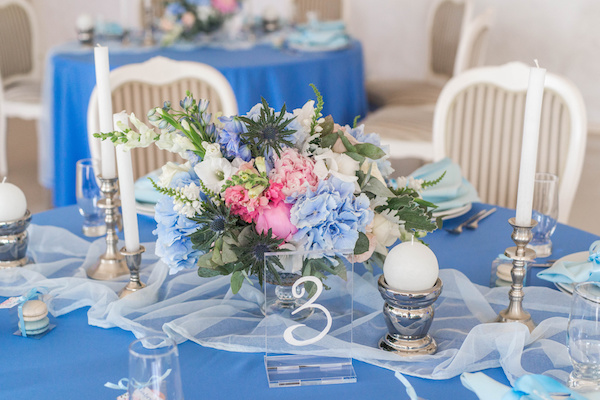 Planning a wedding with a soft, pretty, romantic vibe? This clear, acrylic stand with the delicate white font fits the bill beautifully.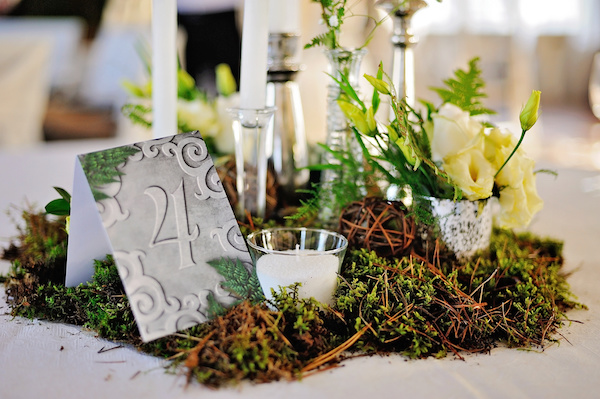 Looking to achieve natural sophistication, with various textures and curated earthy elements? This tableaux incorporates the table number as one item in a winning composition. (Yes, it's a 10!)
Looking for luxe in all the right places? Get out the spray paint cans and create fab table numbers using small, ornate frames on pedestals. Panache? Yes!