By Rev. Alan Viau
Both a wedding and a home investment can be big financial decisions. With prices of each getting higher each year, brides and grooms may start wondering which one is more important on their limited budgets. Let's take a look at your options.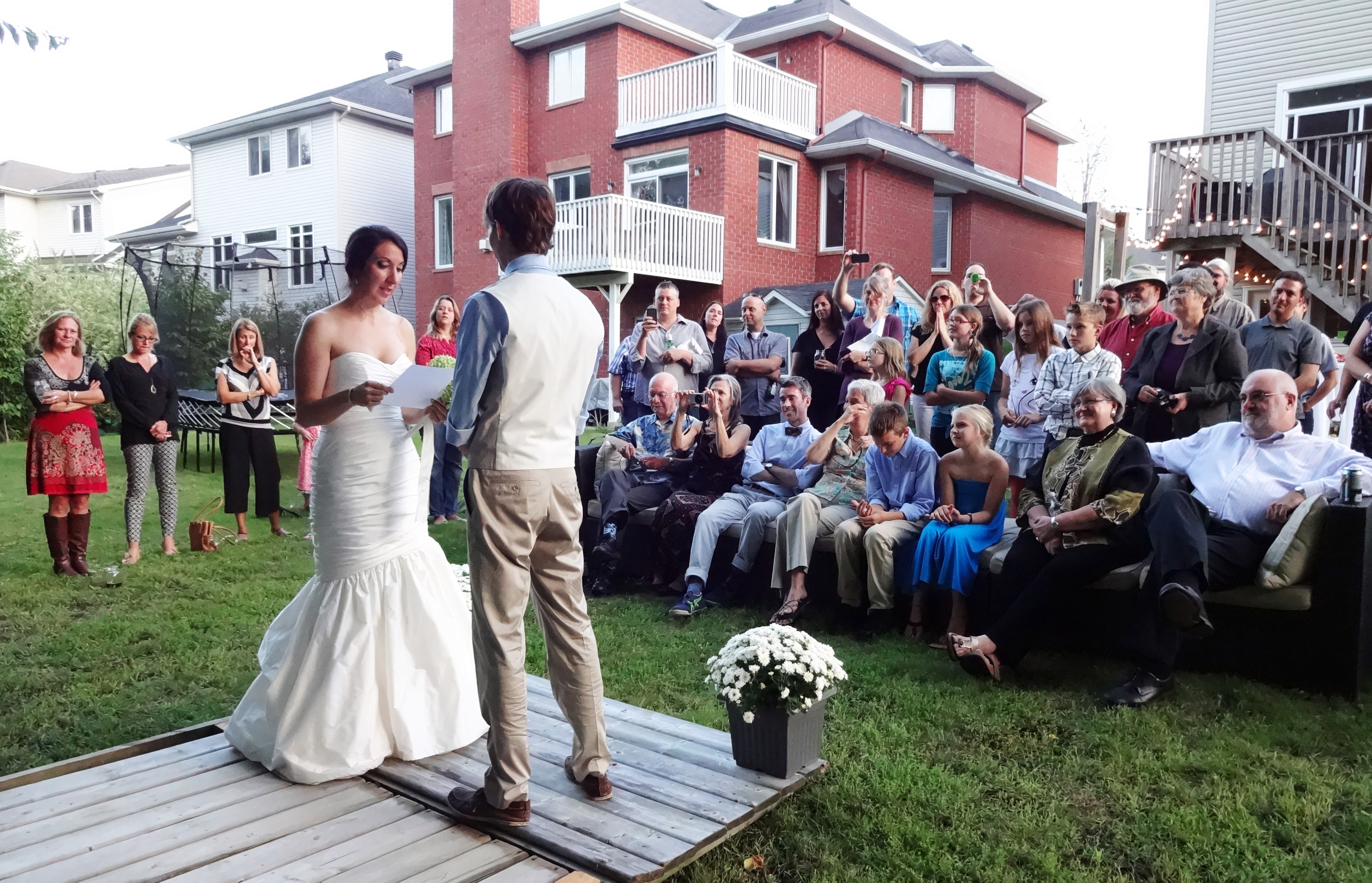 After the proposal as the wedding planning begins, a couple may start to wonder if the heavy wedding price tag would be better spent on a down payment for a house. According to a survey from the Knot, the average price of a wedding in 2014 was $31,213.
Realtytrac analyzed the data behind the cost of a down payment on a home to see how it matched up to having a wedding in the same area. Looking at the Knot's survey on the "Most Expensive Places to Get Married," they found that down payments (3, 5 and 10%) on average housing sales prices in those areas are a great way to decide if a wedding or a down payment is more affordable.
If you consider a 5 percent down payment, the San Francisco area is the only area in the U.S. where it is less expensive to have a wedding rather than put a down payment on a house. On the other hand most first time home-buyers will likely use a 3 percent down payment in the U.S.
Using a 3 percent down payment, it makes more financial sense to buy a home in the highest wedding costs cities. Two New York cities: Manhattan ($76,328) where with only a 3 percent down payment of $36,535 you can buy a home and Long Island ($55,327) where with a 3 percent down payment of $12,232 you can buy a home. North/Central New Jersey ($53,986) follows closely where a 3 percent down payment of $11,050 will get you into the average sales priced home in the area. Chicago ($50,934) is not too far behind where a modest 3 percent down payment of $7,259 will buy you a home.
Top 15 Most Expensive Places to Get Married
State
County/City
Avg. Cost of a Wedding in 2014
Avg Sales Price 2014
Down Payment 5%
Down Payment 3%
New York
Manhattan
$76,328
$1,217,850
$60,892
$36,535
New York
Long Island
$55,327
$407,738
$20,387
$12,232
New Jersey
North/Central
$53,986
$368,340
$18,417
$11,050
New York
Westchester/Hudson Valley
$52,954
$366,293
$18,315
$10,989
Illinois
Chicago
$50,934
$241,959
$12,098
$7,259
New York
Outer Boroughs
$49,781
$456,333
$22,817
$13,690
Pennsylvania
Philadelphia
$44,090
$128,439
$6,422
$3,853
Rhode  Island
$41,914
$218,332
$10,917
$6,550
California
San Francisco/Greater Bay Area
$39,690
$1,077,804
$53,890
$32,334
New Jersey
South
$39,191
$194,080
$9,704
$5,822
California
Santa Barbara / Ventura
$39,187
$502,800
$25,140
$15,084
Washington DC
Washington DC
$39,025
$427,054
$21,353
$12,812
Massachusetts
Boston
$38,665
$398,225
$19,911
$11,947
Florida
Southern
$38,155
$215,538
$10,777
$6,466
California
Los Angeles
$37,317
$499,342
$24,967
However, a wedding is about heart and not necessarily just finances. I've seen many couples get married and buy a new home within the same year. They find it stressful having two big events together at one time.
What I find useful about this analysis is its comparative value. To me, it says that perhaps brides and grooms are overspending on weddings compared to other important items like housing. Brides and grooms can do two easy things to save money on their wedding. They would do well to scrutinize their guest list and the list of must-haves vs nice-to-haves.
SOURCE: Realtytrac