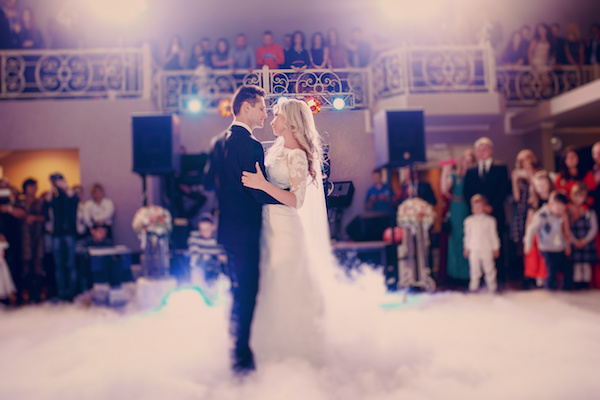 Dum dum de dum …. Is that the beat to which you'll make your memorable walk down the aisle to say your wedding vows?
Will you have a soloist, an organist, a guitarist or other musical accompaniment at your wedding ceremony? And what about the cocktail hour, the dinner and the reception? Are you planning to hire a band? A jazz trio? A blues singer? A DJ?
And what about the song for your first dance as a married couple: what will it be?
There are a lot of musical decisions to be made, believe it or not. While you might have found the perfect dress, booked the best venue for the festivities and created beautiful party favours, you selection of music is also a top priority.  After all, you don't want people sitting around and glumly watching the empty dance floor at your reception. You want them on the floor and having fun until the lights go on in the wee hours of the morning.
The selection of music has everything to do with whether that happens. It's well worth it to be choosy. In fact, you can have a lot of fun picking songs for every aspect of your special day, from the ceremony to the father-and-daughter dance.
It's worth playing each song to see if it's danceable– go ahead and dance to it in your living room — for the reception. Also, be sure each tune is appropriate for the crowd you've invited.  After all, you don't want to offend your inlaws or your new spouse's boss.
You can also pick specific music for:
pre-ceremony
your entrance to the dinner
the cutting of the cake
the bouquet toss
the garter toss
the last dance
Check out the great options here and here and here and here.
Whatever your tastes in music, your wedding songs should enhance your big day and be meaningful for you and your beloved.  Have fun deciding!