When I arrive at the on-location wedding ceremony venue, I am seeing more and more couples hiring wedding planners or that the site is providing coordinators. I love it when I meet these people. They can make my and the couple's day less stressful.
There are many kinds of wedding planners. Some just do the design. Most will either take care of the whole event or be hired as day-of planners. Many of the better venues will assign a site coordinator to help you for the day. Their mission is to make your life easier. They also make it easier for me to focus on the couple's ceremony.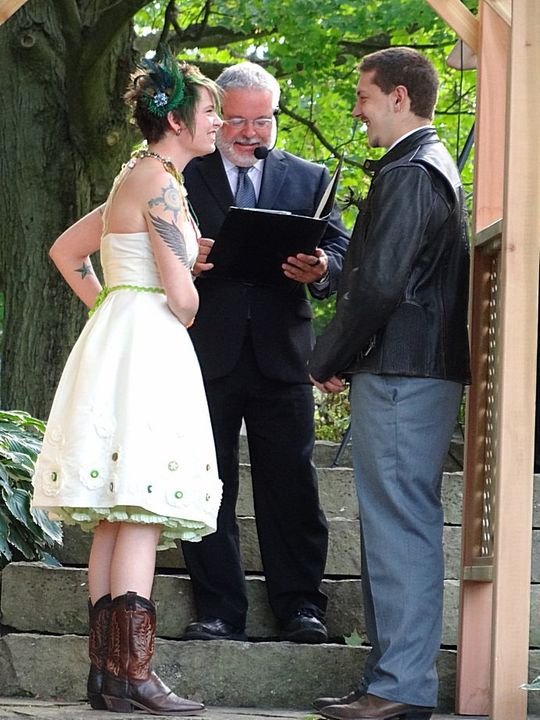 Here are four key reasons why I love working with planners or site coordinators:
They update me on the current situation. I arrive usually about thirty minutes before the start of the ceremony. It is wonderful to have someone who can tell me what the current status is. They can tell me what the flow of the day is, if the musicians are on time, where the photographers are and any number of details. More importantly, they can tell me if the bride and groom have changed anything since we last spoke. I don't have to seek out and bother the bride or groom for these updates.
They make sure the site is ready. It is up to the planner/coordinator to make sure that all is set up for the ceremony. They can ensure that we have the flowers for the rose ceremony in place, that the lighting is right, and that we have a nicely placed table for the signing of the license.
They help me with the GO. The planner/coordinator will help get the bride to the location on time, line up all the bridal party and help open the door for the start. I love it when they keep things on track.
They are there for the unexpected. The best planners/coordinators intervene when they see a problem. They solve the issues without my saying anything. It makes for great teamwork. If they see that there are not enough seats, they get more. If the wine glass for the ceremony fell over in the wind, they immediately replace it.
I highly recommend that if the couple can afford it, that a wedding planner or site coordinator be used for their special day. It reduces their stress enormously. The bride and groom will have a more relaxed and enjoyable wedding knowing that they have someone looking after them.