By Rev. Alan Viau
I suggest to brides and grooms the ring warming ritual in a wedding ceremony when they have an intimate affair. It is an excellent way to bring together all the good wishes of the day. For one bride, it anchored the memory of a lifetime.
When I meet a bride and groom, I listened to their wishes and desires for their wedding. I then suggest ideas for their ceremony that I feel will resonate with them and make it special. When a couple have an intimate wedding, I present the idea of a ring warming ritual.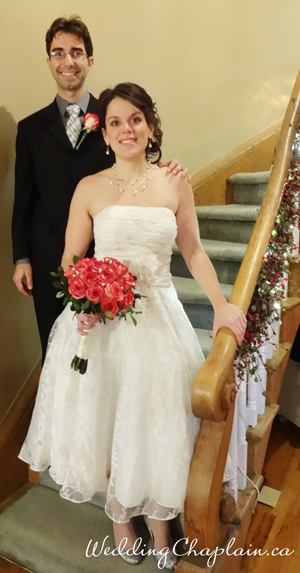 In the ring warming ritual, the bride and groom's rings are placed in a small bag. At the beginning of the ceremony, I instruct the guests that the rings be passed from person to person, with each guest depositing best wishes and love into the rings. The rings will make the round of the guests in time for the ring exchange. The bride and groom exchange rings that are fully charged with positivity and love from their guests.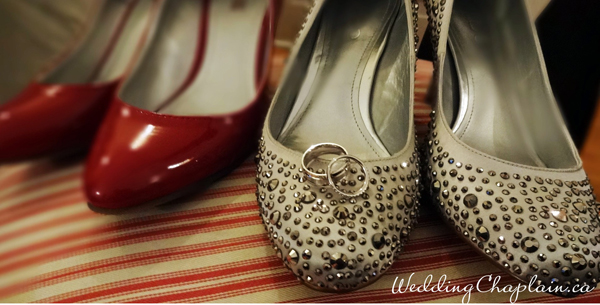 Recently, I received this touching email from a bride where I performed the ring warming ritual:
Hi Mr. Viau,
You performed my husband and I's wedding ceremony last November, at
Strathmere, on November 30th, 2013. We celebrated our first wedding
anniversary not too long ago, and I have been reflecting a lot on that day
recently.
I just wanted to say thank you again, for performing our ceremony. More
particularly, I am very, very thankful you suggested that we perform the
warming of the rings ritual. You see, my father passed away earlier this
year in March and our wedding was the last true happy event I have of him,
so memories of that day are very precious. While I may not know what his
wish was, when our rings got to him, it means the world to me that he was
part of our ceremony in such an intimate way. I will forever cherish
memories of my dad, and I'm so happy to look down on my wedding band and
know that it contains all the love from my dad and the rest of our family
and friends. So thank you for encouraging us to include that ritual in our
ceremony. And please continue to encourage other couples to include that
ritual, if they can. I didn't realize the importance of that ritual back
when we decided to do it, but I will forever be thankful that you suggested
that we go ahead with it.
Sincerely,
Sophie Bastien
Receiving such wonderful emails continues to underscore the importance of a wedding ceremony because the memories will last a lifetime.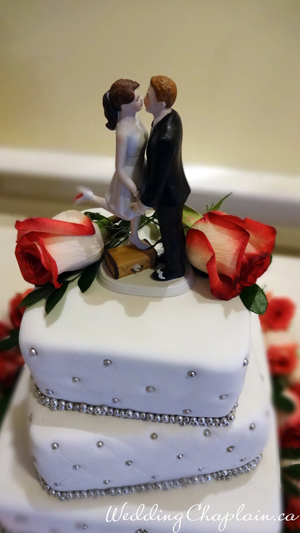 ---