Although a lot of people are focused on the American election today, your wedding plans offer a great opportunity to turn your attention to the happy times and excitement ahead. Who doesn't love to look at gorgeous dresses?
You can't do anything about Donald and Hillary and the U.S. Senate, so forget about them and let the folks south of the border do their thing.
Instead? It's time for some fun and uplifting relaxation. This inspiring wedding eye candy is all about possibilities, style ideas and positive goals.
Feast your eyes:
This Oscar de la Renta number, part of the fall 2016 bridal week, is ultra feminine and versatile.
Source: http://www.harpersbazaar.com/wedding/bridal-fashion/g6322/bridal-fashion-fall-2016/?slide=10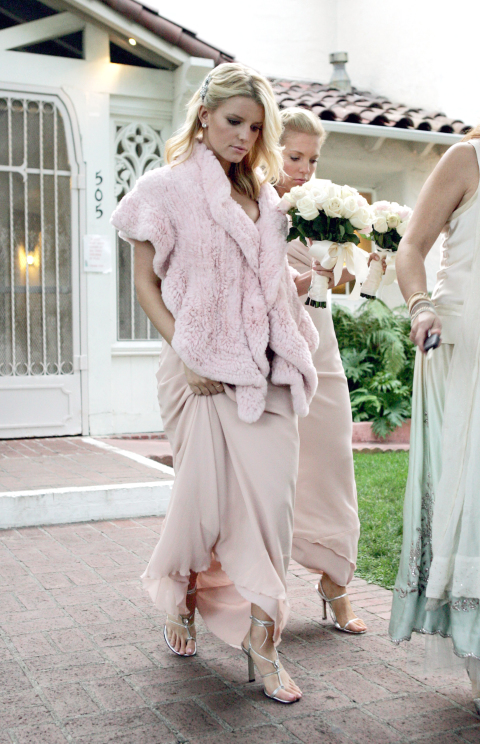 Although this image of Jessica Simpson in a bridesmaid dress dates way back to a wedding in 2004, the colour is still popular. And the luxe wrap would be ideal for a a weather in the colder months.
Source: http://www.marieclaire.com/celebrity/news/g2783/celebrity-bridesmaids/?slide=12
This Vera Wang look is very striking and chic.
Source: http://www.harpersbazaar.com/wedding/bridal-fashion/g6322/bridal-fashion-fall-2016/?slide=4
Not sure about sleeves or a strapless style? This option from Reem Acra manages to combine the look of both.
Source: http://www.harpersbazaar.com/wedding/bridal-fashion/g6322/bridal-fashion-fall-2016/?slide=19
Is your style streamlined and understated? This Oscar de la Renta number might work beautifully.
Source: http://www.harpersbazaar.com/wedding/bridal-fashion/g6322/bridal-fashion-fall-2016/?slide=7
If you're a trend-setter bride who likes a non-traditional look, here's an option from Carolina Herrera.
Source: http://www.harpersbazaar.com/wedding/bridal-fashion/g6322/bridal-fashion-fall-2016/?slide=60