Do you have a "blue crush"?
If you do love blue, it's easy to understand. As Wikipedia notes, "In US and European public opinion polls it [blue] is the most popular colour, chosen by almost half of both men and women as their favourite colour.[4] " What's more, "Blue has been used for art, decoration and as a clothing dye since ancient times."
So it's not surprising "something blue" is included in so many weddings. After all, the custom is part of a centuries-old tradition, based on a rhyme that dates back to the 1800s and the Victorian era:
Something old, something new,
Something borrowed, something blue,
And a silver sixpence in her shoe.
The sixpence was a coin that people used in Britain between the 17th and 20th centuries. And although most modern brides do incorporate "something old, something new,
something borrowed, something blue" into their ensembles, the coin-in-the-shoe part has largely fallen by the wayside for reasons of comfort and function. (A coin in your four-inch platform heels when you walk down an aisle in front of a crowd? Might not be the best plan.)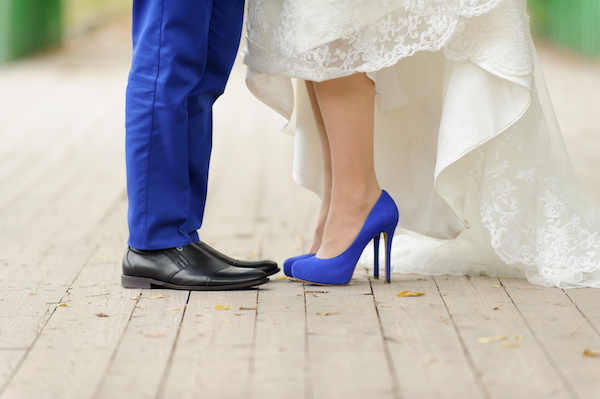 But gorgeous, drool-worthy sky-high bright blue platforms under your dress? Hella yes! Now we're talking!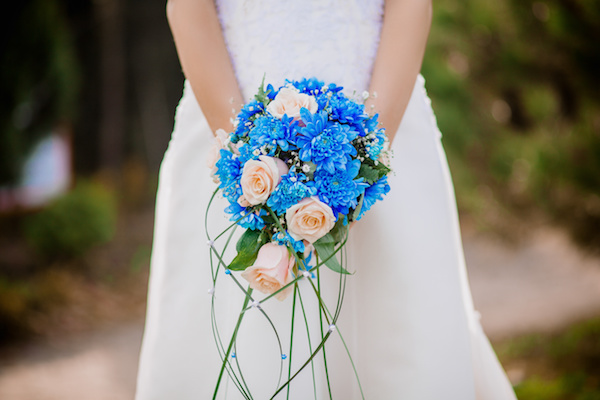 You can put your blue front-and-centre too, in your bouquet. There are plenty of options for blue blooms both in the flowers carried and in the florals used to decorate.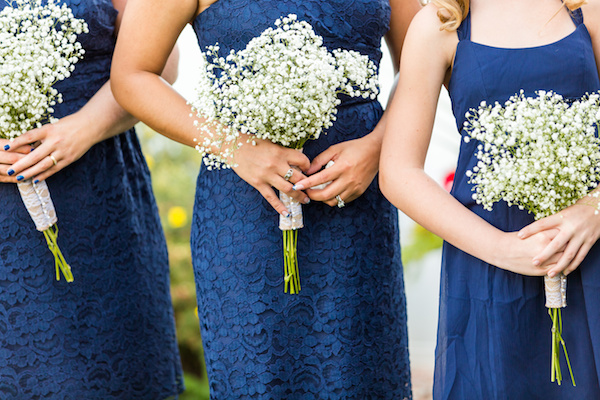 Blue bridesmaid dresses are another option. There are loads of shades from which to choose, from a dusky shade of almost-violet to navy to blazing-bright sky blue.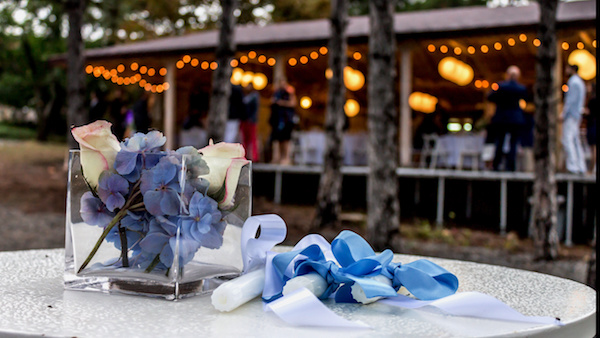 Blue decor accents? Yes please. Fabric florals and  blue ribbons are just a couple of the countless captivating choices.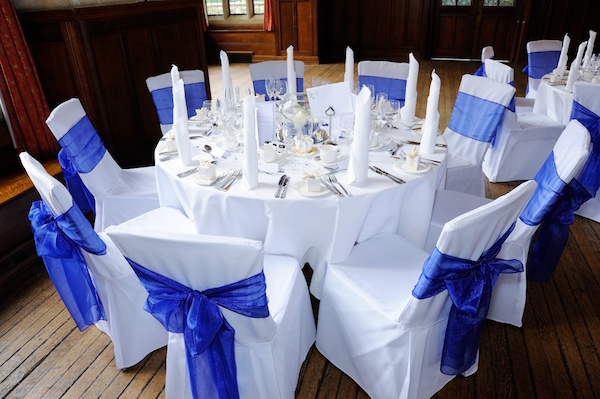 Glamorous seating and table arrangements really elevate the whole tone and style of a wedding, taking it from "nice" to fabulous. Bowties on chair covers can make that happen. These can be rented, perhaps. Ask your wedding planner.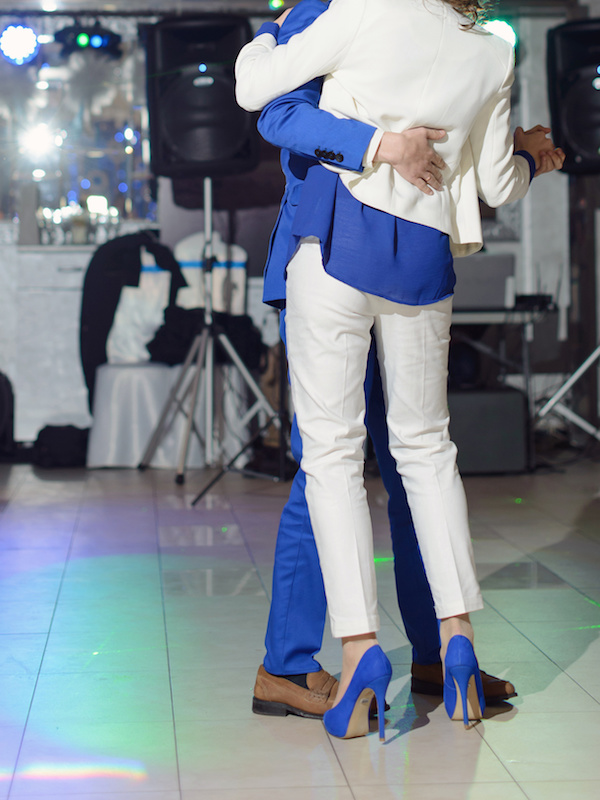 Planning to change out of your spectacular (but a tad heavy, not to mention a wee bit itchy) gown as the night goes on at the reception? Make a style statement! And, yes, blue can be part of it, if you choose.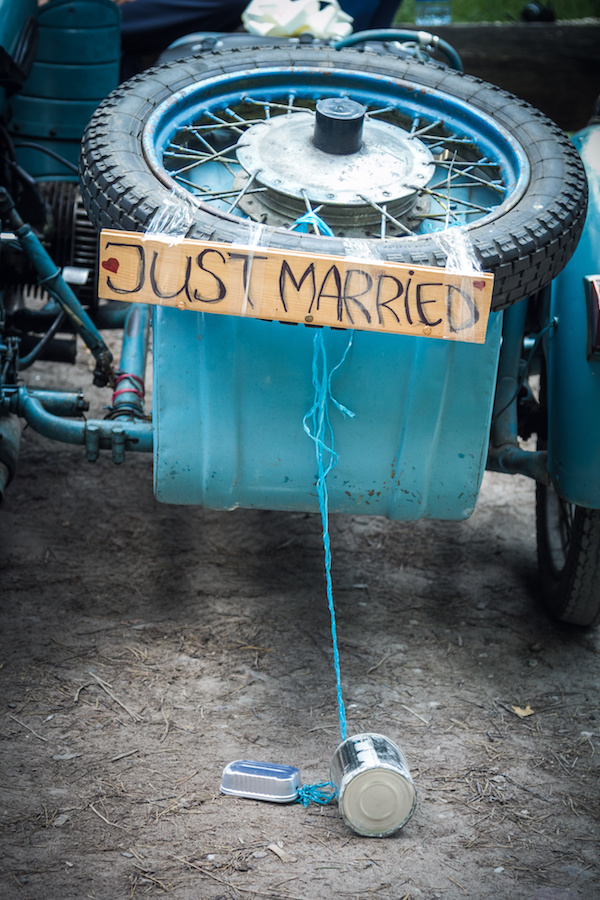 Finally, if vintage is your thing, head off to your happily-ever-after in memorable style — and with a touch of beautiful blue.