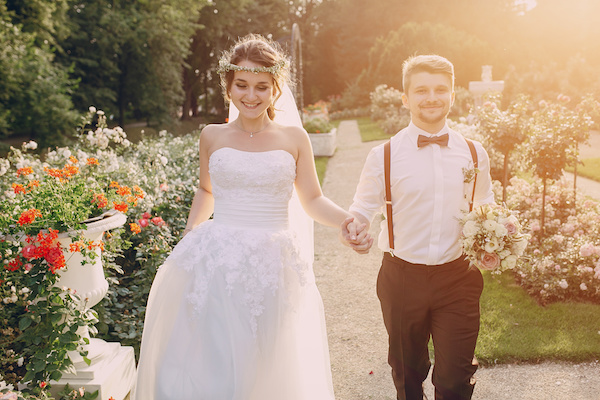 If you've attended your share of weddings this season, you probably noticed certain elements made an appearance on multiple occasions. Thanks to the power of Pinterest, Etsy and seasonal fashion spreads, select bridal items quickly become must-haves for the big day. While classics will always remain, certain once-popular go-tos are signing off from their 15 minutes of fame. Check out which elements are losing momentum and those items taking reign.
Pinterest, Etsy and seasonal fashion spreads spur the latest wedding trends 
IN: Ethereal crowns

Whether it's the guests or your girls, crowns are in full bloom for bridal. The headpiece can be as over-the-top as an entire garden atop one's head, or just a few delicate flowers or gold leaves peppered around the crown.
OUT: Fascinator

When William and Kate said "I do," the most talked about aspect of the day was the fashion. Women took their cue from across the pond and fascinators were in high-demand for weddings and special occasions. While they're still a chic accessory, they're not as royally repeated as previous seasons.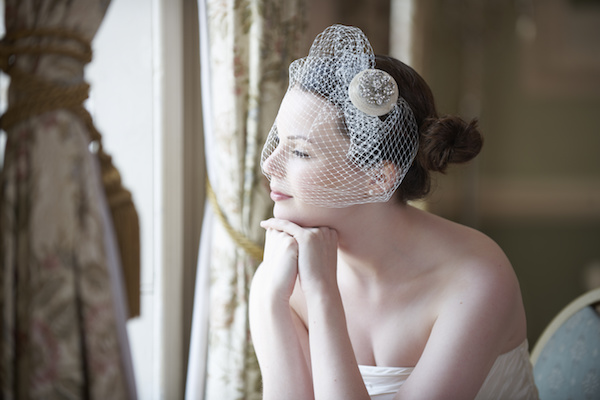 IN: Chiffon, silk, glitter
Fabrics are going back to the days of glam, but still staying away from that gaudy, over-the- top décor. Think tablecloths with a glittery gold overlay and simple lace or silk chair caps.
OUT: Burlap
Let's have a moment of silence for this rustic barn fabric that peppered wedding venues everywhere. It had its run, but the time has come. While it's a nice touch here and there, keep in mind there are other materials out there!
IN: Favourite sweet treats

An assortment of cookies, a waffle bar with delectable toppings and s'mores stations with do-it-yourself marshmallow melters are all taking over the sweet tooth scene.
OUT: Candy Buffets
Guests were encouraged to grab a bag and fill 'er up with sugar. But things have gotten a little more substantial lately and M&Ms and jellybeans are no longer the only offering.
IN: Creative signage

As opposed to spending money or time on wooden signs with cute calligraphy-written quotes, couples are choosing to focus elsewhere. We're seeing large marquee signs with the couple's initials or moss-filled letters spelling L-O-V-E.
OUT: Chalkboard signs

Pick a seat, not a side. The best is yet to come. Love is sweet. Please take a treat. Any of these sound familiar? These cute rustic signs are peppered throughout wedding ceremonies and receptions. What was once original is now screaming overdone.
IN: Coloured glasses or vintage mixed sets
Think old school milk jugs, vintage crates and simple, porcelain vases in multiple sizes and colours. These items still have that vintage, rustic feel, but with a little more sophistication and originality.
OUT: Mason jars

At one point, wedding coordinators and decorators could not take on a client who didn't request jam jars for their special day. Whether for drinking, makeshift vases, or painted the colour of the day for centrepieces, mason jars were all the rage.
IN: Vibrant colour

Brighten up your day with pops of colour. From crimson and electric purple to saffron and coral, this season's wedding colours will brighten up any space.
OUT: Muted hues
This is not to say grey and blush wedding shades are no longer on the radar. But they're being heightened with rich contrasting colours. Rich greenery paired with soft pink still gives your day that ethereal vibe without the washed- out presentation.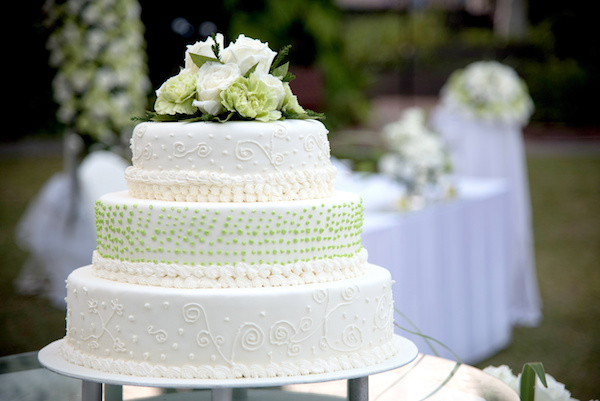 IN: Cake

The wedding cake has once again stepped back into the spotlight. This once been-there, done-that dessert no one eats has taken on new life and the results are beautiful. Enter the naked cake – the mod bride's answer to traditional with a twist.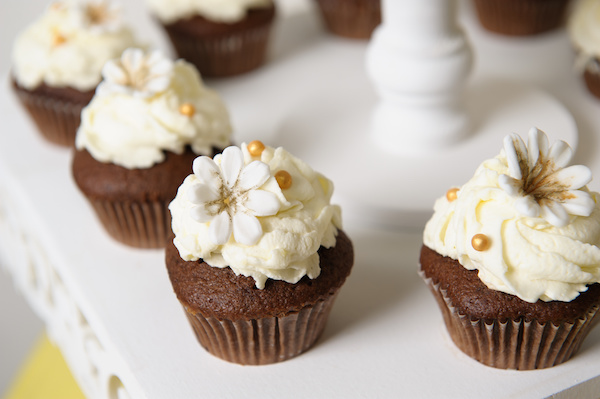 OUT: Cupcakes

Entire bakeries are dedicated to this mini delight, but its trend momentum has dwindled greatly. A resurge in wedding cakes and sweet treats, such as macarons and cake pops, has taken the cupcake off its coveted dessert pedestal. W