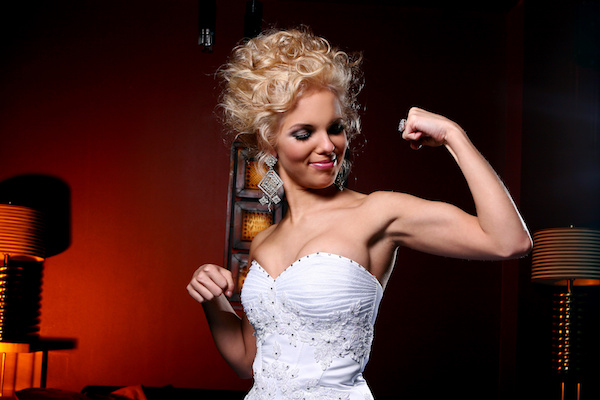 In the weeks and months leading up to your wedding, it's hard to keep a balance between life, work, planning and relaxation. Try these tips to keep cool, to look and feel your best, and to enjoy every moment of your big day.
Eating the number of calories your body needs will play a big role in keeping your energy levels steady. Start by being prepared. Bring small, healthy snacks when you know you'll be on the go all day. Eat clean food frequently and drink lots of water throughout the day. Feeling full will help avoid binges, so eat quality food often to stick to your nutrition goals.
Be a Wedding Warrior
Use activity to maintain a high metabolism. Taking the stairs as opposed to the elevator is encouraged, but the best cure is a quick burst of tough cardio a few times per week. Running is a fast and effective way to burn a great deal of calories, but why not start with a spinning class a couple days a week? It's a great stress-reliever and will help you get a lean, fit body. If you don't have a gym membership, start with walking or hiking. Skipping is another great way to burn calories quickly.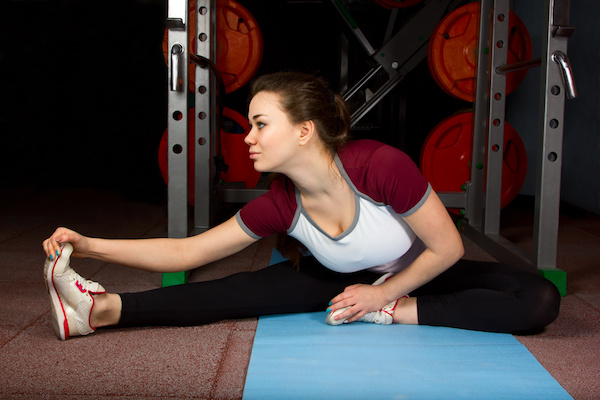 Don't forget resistance training, especially for the upper body (think strapless dress) and core (for the bikini you'll be wearing on your honeymoon). The plank is an excellent exercise to work both areas. Hold the push-up position with good alignment for about 30 seconds.
Couples who exercise together enjoy an endorphin rush when they finish their workout – what a great way to share some time together and feel amazing. Bootcamp classes can also be co-ed and are a great workout for everyone!
Yoga is a wonderful stress-reliever that will help manage the many pre-wedding demands. You'll get a full-body workout, flexibility training, and an hour to yourself to relax and focus. There are several types of yoga classes to suit all fitness levels and interests. (You may even be able to convince your hubby to join you!) Other mind-body options with similar calming and toning benefits include tai chi and Pilates.
As life gets back to normal post-wedding, sometimes there isn't much motivation to stick to a fitness routine or a healthy, nutritious lifestyle. Making fitness part of your daily life will pay dividends to your health and wellness, will lower your stress levels, and make everyday life more enjoyable.
If you're moving into a new area, a recreation centre is a great way to immerse yourself into local events. Use the gym, take a dance class or try karate. Learning a new activity is a fantastic way to keep your relationship fresh, fun and fit! W
Sarah Mulaner is an Oakville-based personal trainer who specializes in in-home and couple's training. Sarah and her network of trainers make exercising fun, dynamic and exciting by bringing state-of-the-art, portable tools to your home for maximum convenience.