Sure, your wedding gown is the star of the show on your wedding day. That's why there are TV shows such as Say Yes to the Dress and I Found the Gown. Finding "the one" can be an epic quest in a glamorous, fanciful world full of taffeta, tulle and lace. It's exciting,  sometimes frustrating. But when you settle on the dress of your dreams? Bliss.
That frothy concoction that seems to float as you move? It's all yours and it's going to look spectacular as you walk down the aisle. Better yet, there's more bliss to go 'round.
Put Your Best Wedding Shoe Forward
There is shoe shopping to be done! And if you're a shoe lover,  it can be a fun time indeed. Modern brides frequently don't stick to the traditional low-key bridal shoes that are worn once and never again. You can coordinate your shoes to your wedding colours and decor.
That's right; your footwear doesn't have to be a shade of white. You can choose any colour or style you want, from sneakers to sky-high, platform stilettos. We've put together some  fab options to show you just how creative and personal you can get.
Please note: One pair of shoes doesn't have to be enough. You can pack an extra pair or two for different parts of the day. For instance glam stilettos for the ceremony, dinner and first dance, followed by a pretty pair that's more easy on the feet.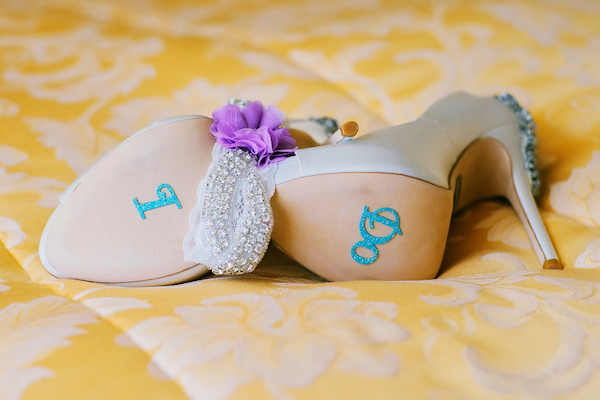 Shoes with bling? Absolutely. They can be as feminine and fantastic as you want. Try them on with your dress and see how they look when you lift the skirt and twirl around.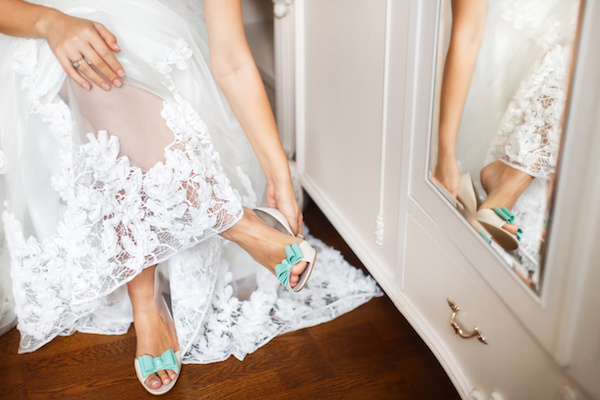 Is your style fun and flirty? You can have wedding shoes to match. Bows, open toes, two different shades? Yes.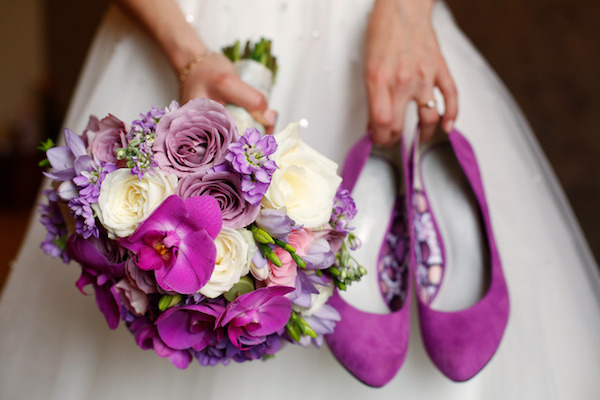 Shoes to match your bouquet? Why not? Some brides select a beautiful, lush pair in fave colours they will wear for years to come.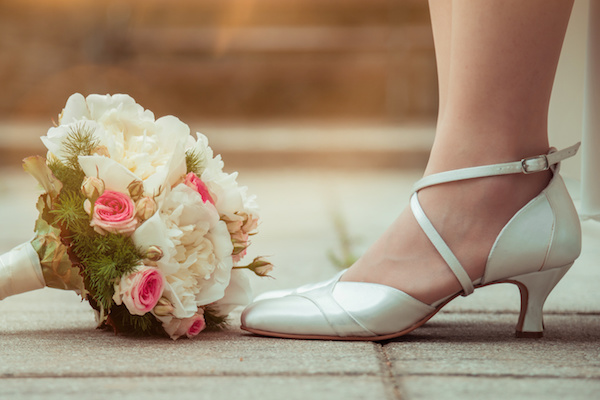 If you love vintage style and all things demure, retro and ladylike, there are many lovely options to suit your dress and your aesthetic.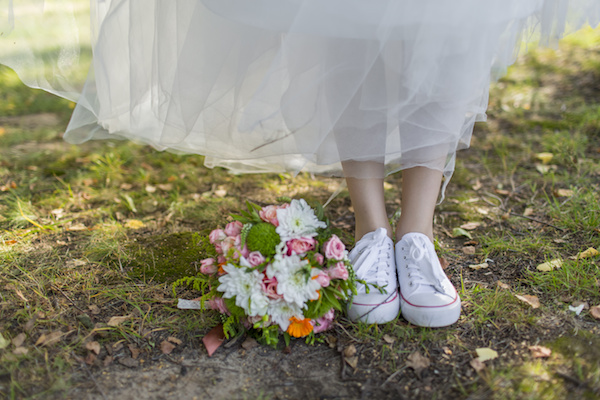 Believe it or not, sneakers are not uncommon. More than a few sporty brides have opted for the comfort of running shoes instead of the panache of heels. The bonus? There is less chance of tripping as you walk.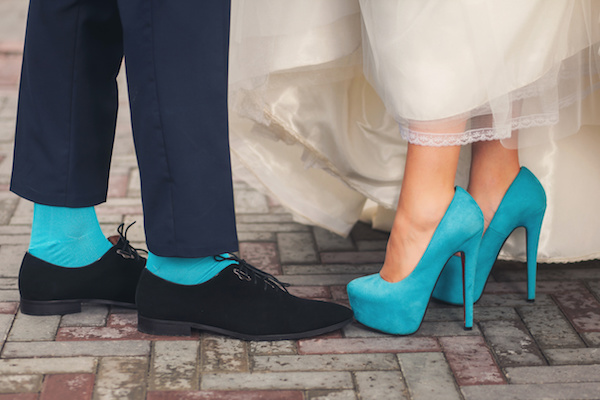 Fashionistas, you can do edgy, showstopping glam on your wedding day. Go bold and sit down every once in a while to give your legs a style break.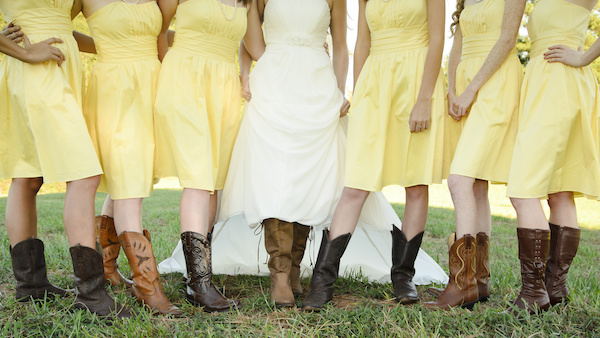 Boots are definitely stompin good fun, especially at a rustic, country wedding. They're comfortable too.