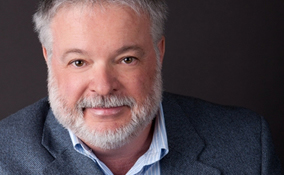 By Alan Viau
I always ask couples about the photographer they will be using at their wedding. Their choice of photographer tells me something of their style and how I can approach the ceremony.
At the start of a wedding ceremony preparation meeting, I ask the bride and groom who will be photographing their event. There are times when they have yet to choose one. I emphasize that they really do WANT a professional/ experienced photographer to capture a day that will go by in a (excuse the pun) flash.
Some couples say they will go with a 'friend' who has a really good camera. A good camera is an essential starting point. However, with an non-professional person, it is like asking to win the Indy 500. I can drive the car – but I can't win the race.
I want to illustrate this point by comparing my photos of a wedding compared with their hired professional photographer Bryan Jones.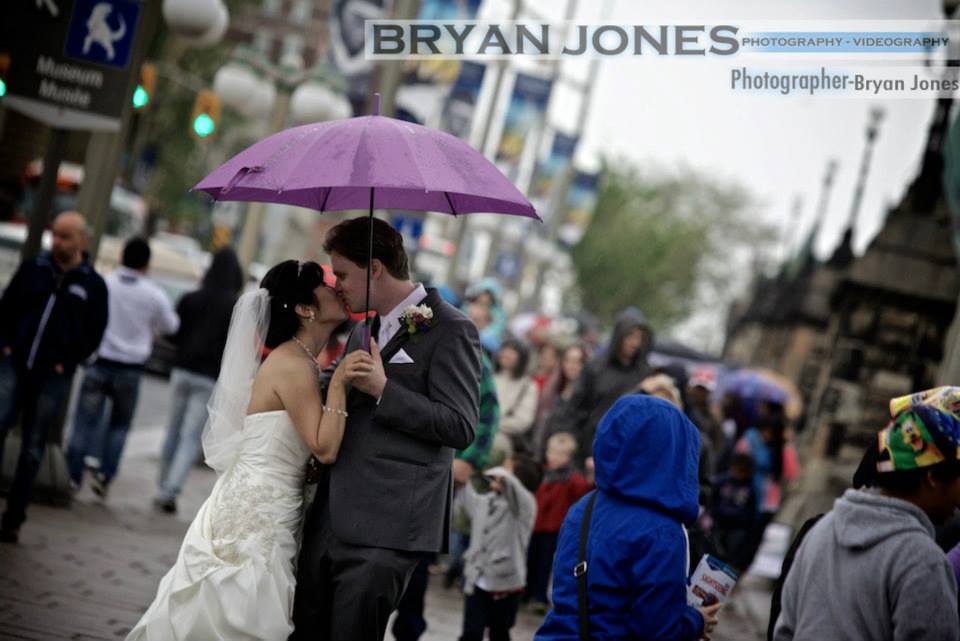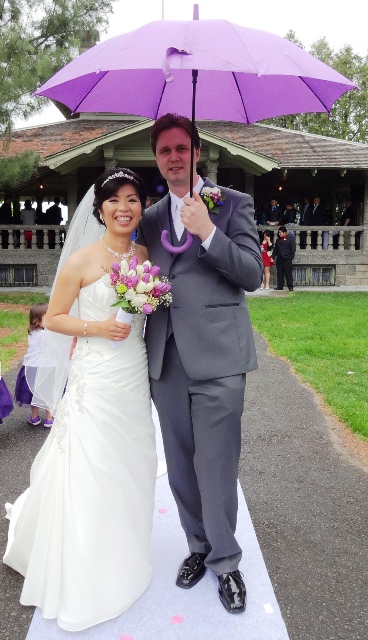 Same couple with the purple umbrella. But composition makes it really special. The shot from Bryan is awesome. Mine is nice. Professional photographers know what shots to take and how to set them up. They can make your story come through.
A professional/ experienced photographer will know how to handle the location. Rockcliffe Pavilion, where this wedding took place, is a notoriously dark location. The couple added extra lighting so that we could be seen. Still, when using my camera, it was a challenge. Bryan was able to get clear photos.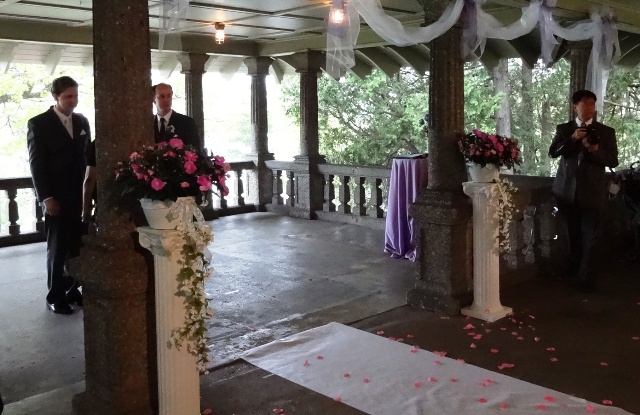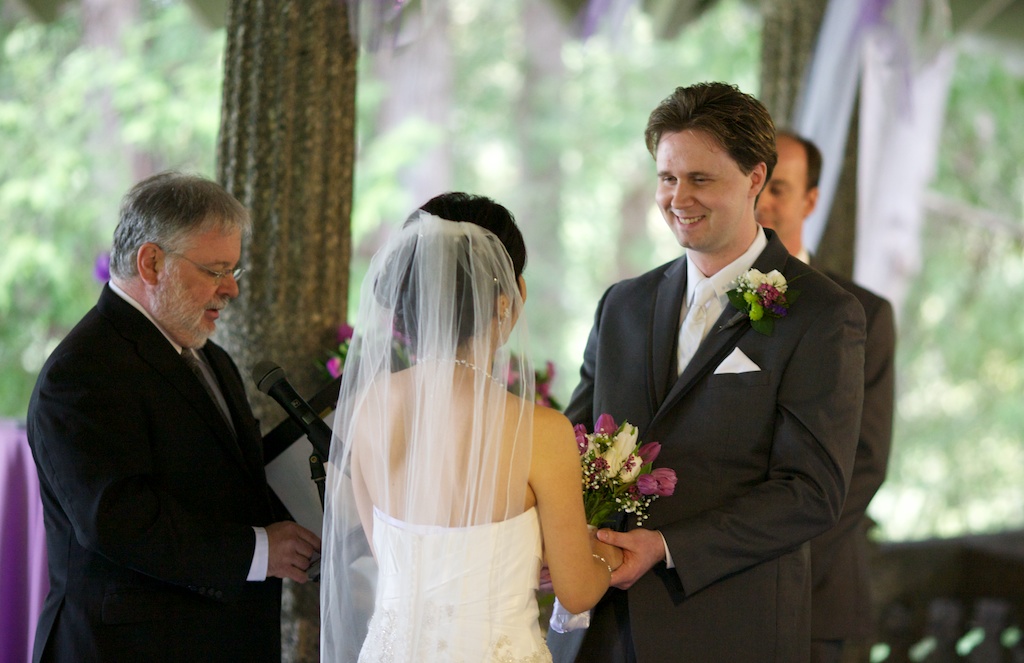 What do I advise couples about choosing a photographer? Firstly, don't look at price; look at photo galleries on line. You want to hire a photographer that produces the kind of pictures you want to keep forever. Every year I drag out our wedding photos at our anniversary – that was 32 years ago! You want to choose the style of photography that suits you.  There is a style for everyone – glamour, vintage, photojounalistic to name a few. You are hiring an artist each with their own style. Knowing the photographer you have chosen, gives me a clue as to kind of wedding you are wanting and how I can help craft a ceremony for you.
Professional photographers know the standard wedding shots and touching moments to take. They will organize themselves to capture them. For example, when the kiss is coming up in the ceremony, I see the photographer getting into position to take the shot.  What you need to tell them is whether there is a special location or kinds of pictures you would like captured. They can develop a tapestry of shots in their minds to tell your story.
After you have figured out what you want, then comes pricing the service. Remember that this is a one time event and needs to be treated as such. Professional photography is worthwhile for your wedding. Great photos trigger your memories of love – tomorrow and thereafter.