By Rev. Alan Viau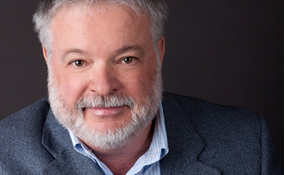 You gotta get to your wedding somehow. That involves making a decision on what vehicle will transport you there. You have three options depending on what makes up your dream wedding.
When I got married to my Sweetheart 33 years ago, we thought transportation to the wedding was an easy decision. Her apartment was literally across the street from the hall where we were to be married. Simple we thought. She would walk across and strut over the lawn of Tabaret Hall and be there in two minutes.
We were wrong. Hearing of this, her grandfather would have none of it. He insisted that she needed to be driven to the steps of the building. Rather than cause a fuss, she climbed into his car and arrived at the steps –  a process that took 15 minutes because of all the one way streets in the area.
Every bride probably needs to decide at some point what mode of transportation she will use to get to the wedding. It really depends on what you envision for transportation for your dream wedding, or whether the decision is taken out of your hands like ours was.
Your Own Wheels
Using a friend or family member's vehicle can be a practical choice. I've seen brides arrive in all sorts cars, vans and trucks. The advantage of using a familiar car is that they are readily available and inexpensive. You just need to make sure that you can easily get in and out of the vehicle when you have your wedding dress on. One other piece of advice is to not over stuff the vehicle with people and other sundries.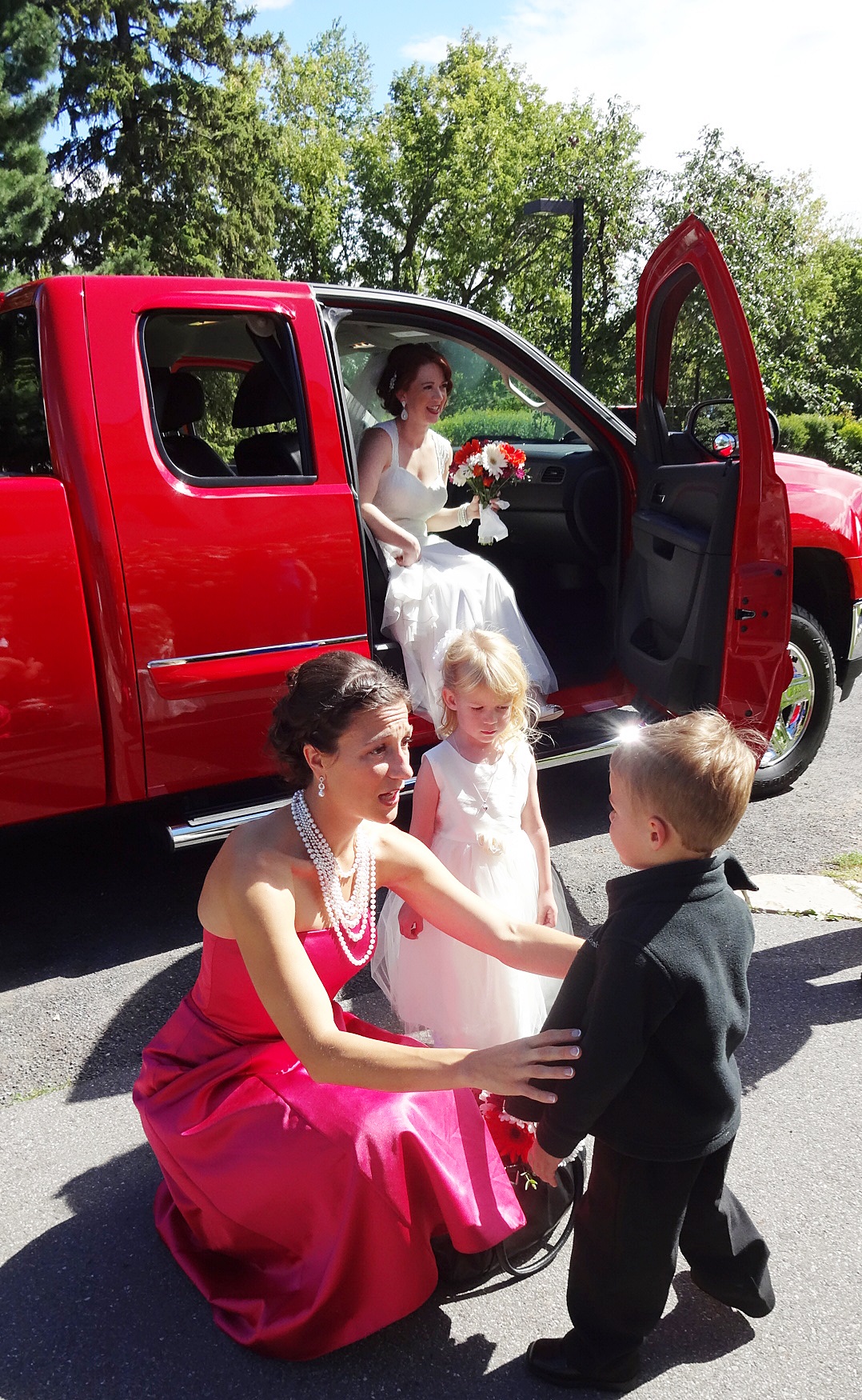 Limousine

Limousines are a popular choice and hiring a stretch limo is very popular. You arrive at your destination in comfort and style. There is enough room for everyone. You need to research which limo company offers the size of vehicle for your needs and look into the times that you want too.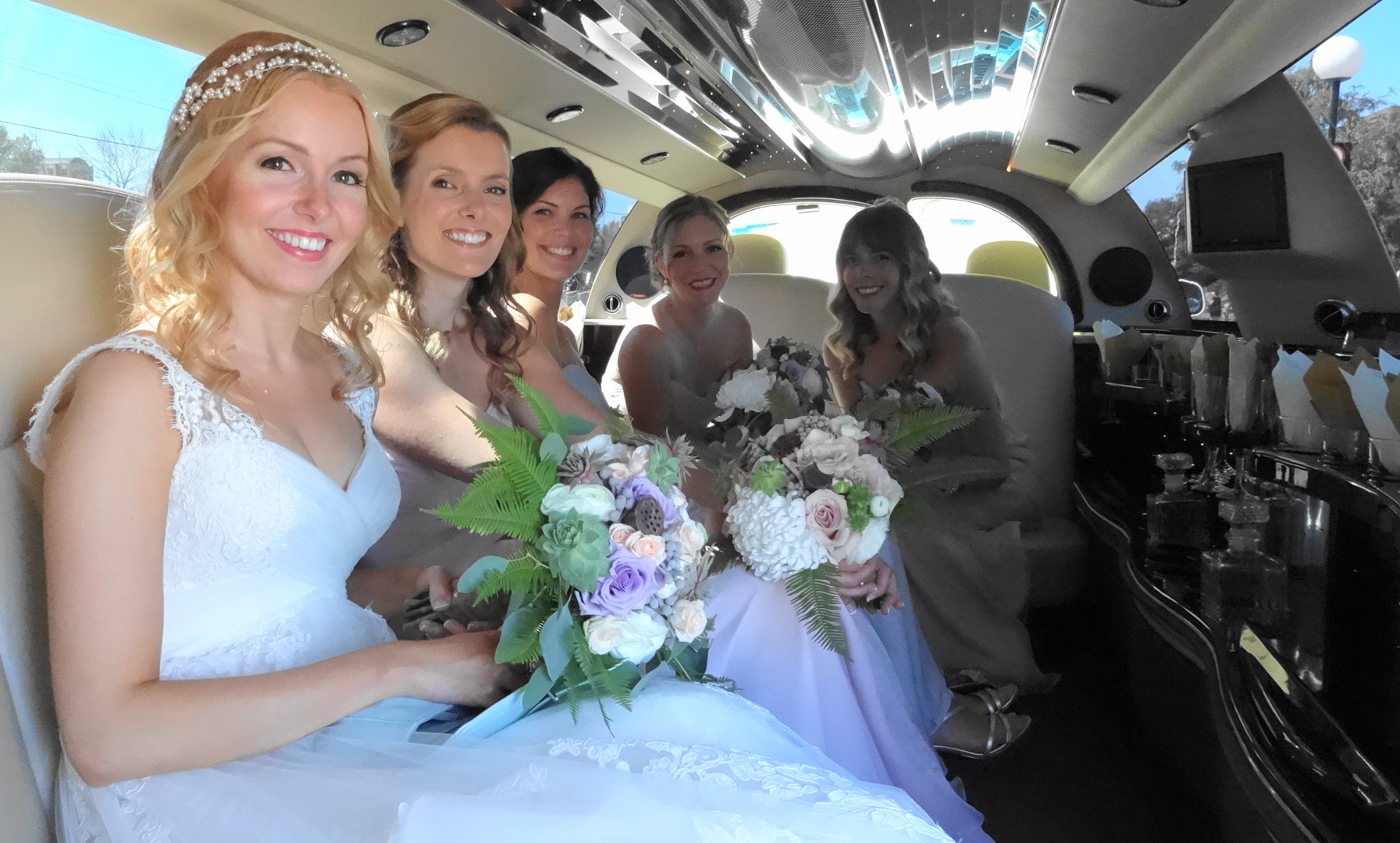 Some limo companies have specialty vehicles that may appeal to you.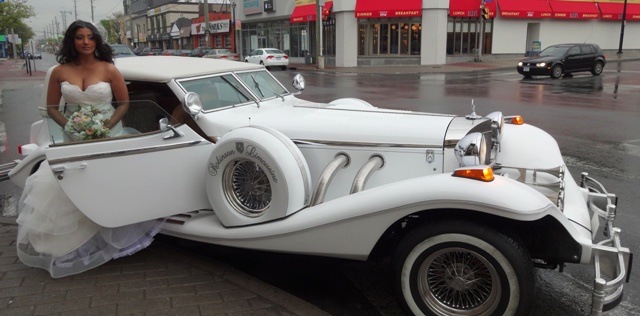 No matter what company you are considering, book early. They are very busy during wedding season and also have corporate customers on the go.
Specialty Vehicles
If you really want to have fun you can rent a vintage or sports car. They add a real flare to your day.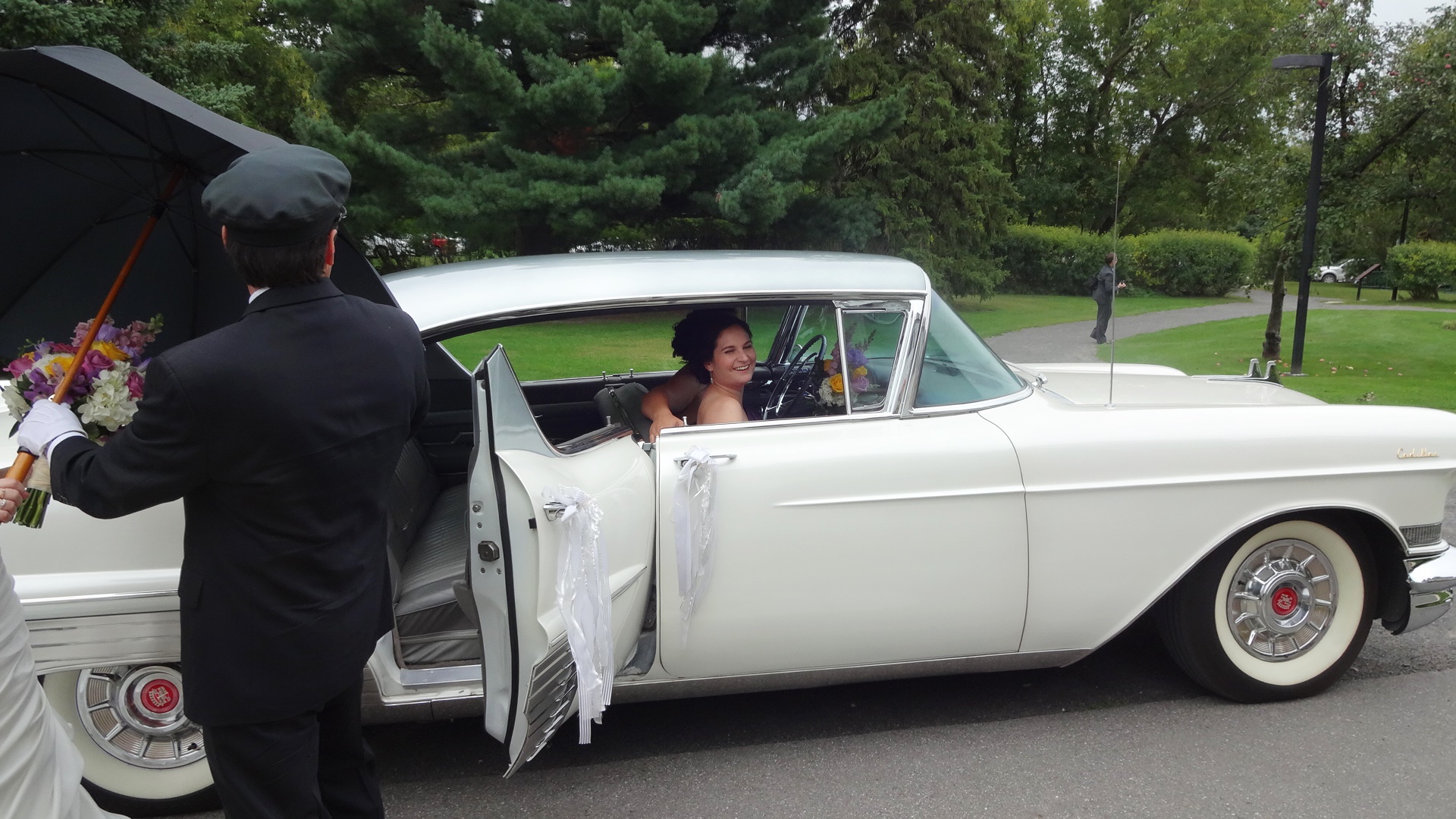 The same rule applies to these vehicles as for your own cars – you need to ensure there is room for everyone. You may need to rent more than one car for your event. Awww shucks!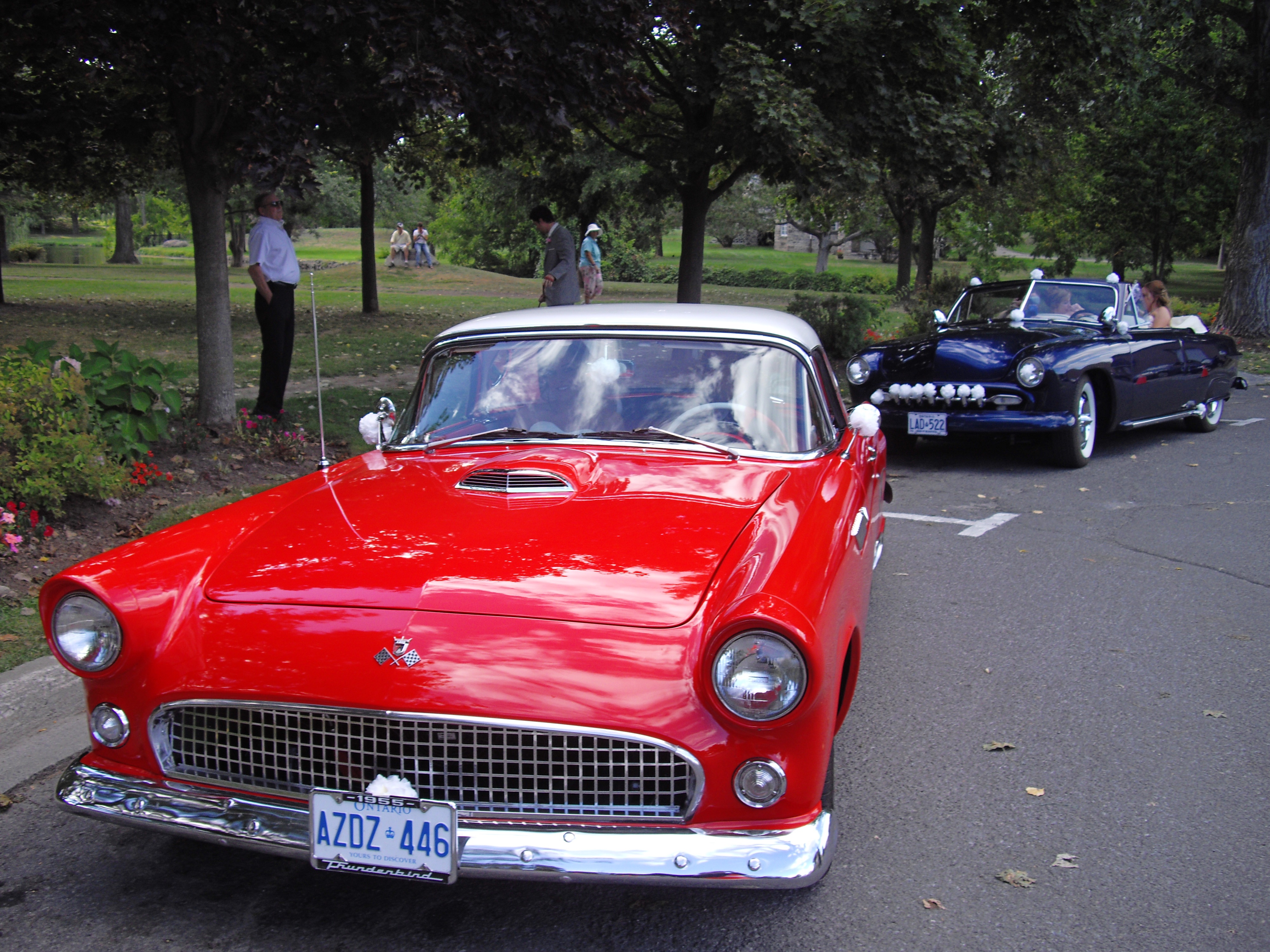 After the wedding ceremony you can be whisked away in your lovely vehicle for a relaxing ride. Perhaps it can be a special private time for the newly married couple to pause before the reception.
For my new wife, we wanted to cross the street and walk to the church hall for the reception. Grandfather insisted on a ride again. We have a comical picture of the two of us in his car.
Photos by: Alan Viau