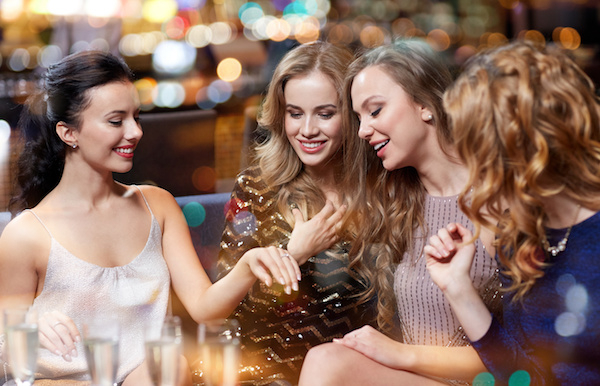 Has the question been asked? Down on one knee? Are you wearing a ring or have you slipped the ring on your beloved's finger that lets the world know you're engaged?
It's a wonderfully exciting time in life if this has happened.
You are officially a fiance. Betrothed. This means your relationship is exclusive and you're committed to a lifetime with each other.
But have you set a date? Have you sat down with each other and a calendar (and perhaps, your parents) to pick the day you want to sign the marriage certificate and celebrate your legal union with the world?
There are advantages to having a longer engagement:
You have more time to plan, organize and save money for the things you want, such as the deluxe wedding celebration of your dreams or a luxurious honeymoon.
You also have time to discuss — and sometimes hash out — what you want in your life together. Do you want kids? Where and how do you want to live? Where and how do you see yourselves ten or 15 years from now?
There are perks to have a brief engagement too:
It's exciting and fun. You don't get frustrated because the process seems to be dragging on. You can enjoy the big day and then get on with living your life together as a married couple.
Although the average time of an engagement is a little over a year, some couples stay engaged for years, while others tie the knot in a month or less. And "social experiment" reality TV shows such as Married At First Sight. "Based on a Danish series of the same name titled Gift Ved Første Blik … the series features three couples, paired up by relationship experts, who agree to marry when they first meet," according to Wikipedia.
That option is not recommended. As we all know or are coming to realize, marriage comes with responsibilities and it involves commitment. While your wedding day will be amazing and the stuff of fantasies, your future is real and yours to get serious about. Whether you choose to make your engagement six weeks or 36 months, make it work for you.