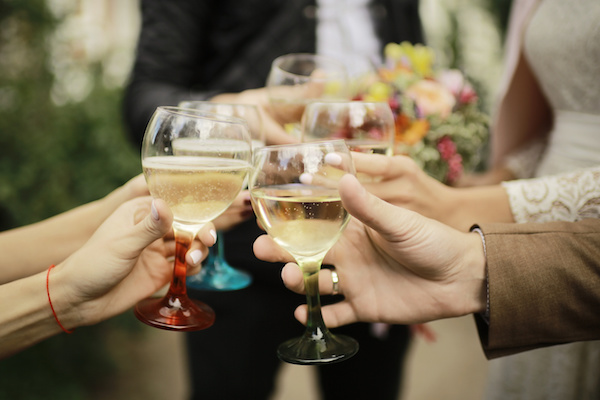 Do you have guests coming from far and wide to help celebrate your wedding day? If so, you're not alone. Families and friends are very spread out these days, so it's not unusual to have aunts and uncles, friends and siblings flying in from Vancouver or Calgary, Halifax, New York, Florida, Chicago — you name it.
What's certain, though, is it's important to show your appreciation for the effort these significant others are making to be there for you and your big day. It's well worth the effort to go out of your way to ensure they're greeted and treated as honoured guests. After all, long after the boutonnieres have wilted and the wedding favours have been forgotten, both you and they will remember the special time you've shared.
Here are some key things to consider:
Accommodations
Where are your guests going to stay? If your wedding venue is a hotel ballroom or a resort, you can probably book a block of rooms at a discounted rate, based on the number of guests wanting to stay the night. If not, research hotels that are conveniently located based on your venue and other attractions, such as restaurants, shopping, and sightseeing landmarks. It's fine to provide people with options at different price points and to call ahead and see if there may be a possibility of a reduced rate, based on numbers.
Transportation
For starters, will you be picking your out-of-towners up at the airport? If they're close friends or family members, perhaps you can designate a member of your family or wedding party to be the welcome person and driver from the airport.
Next, how will they be getting from the hotel to the ceremony to the reception and back? If they're planning an extended stay, a rental car might be in order. You can include that information with the hotel options. Some couples, who choose to have their festivities in scenic, rural venues, arrange shuttle busses. That way, there are no worries about cars or directions or the possibility of impaired driving. Guests are ferried from the hotel to the site, then ferried back at the end of the night.
Hospitality
If your out-of-town guests are in town for a few days, plan some special gatherings and outings. And give them the choice to opt in or out. Cocktails or brunch at a fave Ottawa restaurant, golf or skating on the canal, maybe a Sens game or a tour of Parliament Hill. Tailor the activities to the season and the crowd, but make them fun, inclusive and memorable.
A welcome basket/bag/box is always a nice touch. Fill it with snacks and treats (including locally made products, if possible) and, most importantly, a detailed, personalized map so that your guests will know where they're going and can easily get around. A personal welcome message is most appreciated.