What does the weather have to do with choosing a wedding dress? Experience tells us it is definitely something to consider, if you want to feel both confident and comfortable on your big day.
And if there's one thing that's predictable it's the unpredictability of weather in the Ottawa area. However, we do know some things for sure.  Summers can be really hot, so strapless dresses work quite well. Winters can be really cold, so dresses with long sleeves or jackets are appropriate. In the spring and fall,the best bet is to have a wrap, shrug, capelet, jacket or shawl that coordinates with your dress and that you can put on or remove as you wish.
In any season, there are lots of choices, whether your style is boho, glamorous, traditional, retro, or uniquely your own. Area bridal shops offer a wide selection of both dresses and beautiful coverings that will make you feel like a million bucks–and warm enough at the same time.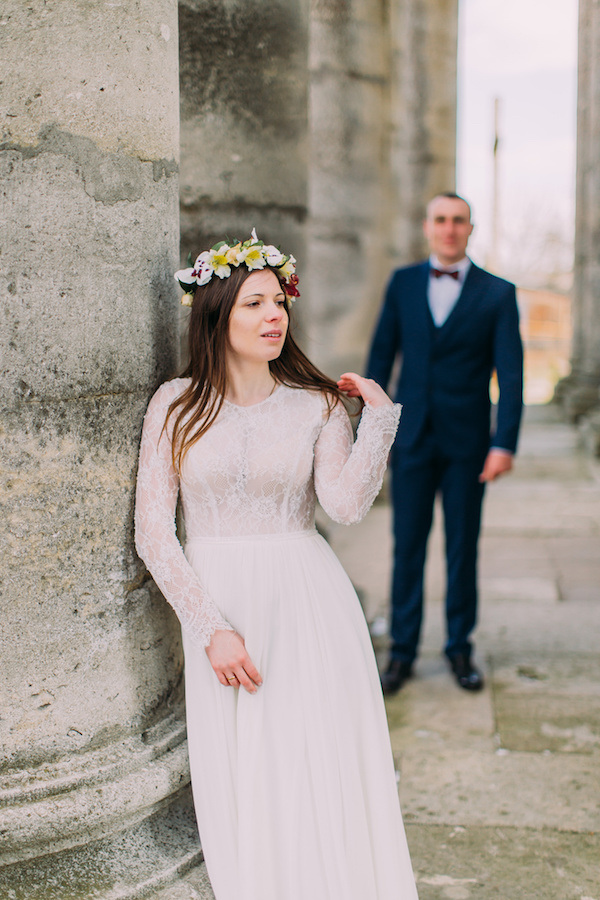 Sleeves never ever have to be boring. Delicate and lovely, these sleeves match the pretty bodice and help to accentuate the bride's beautiful curves.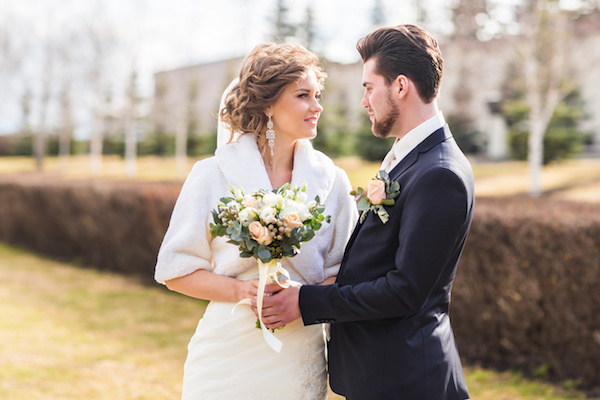 The elbow-length sleeves of this cropped faux fur jacket are chic and the form-fitting cut of the jacket beautifully complements the style of the dress. And the luxe material ensures the bride is cozy even in chilly weather.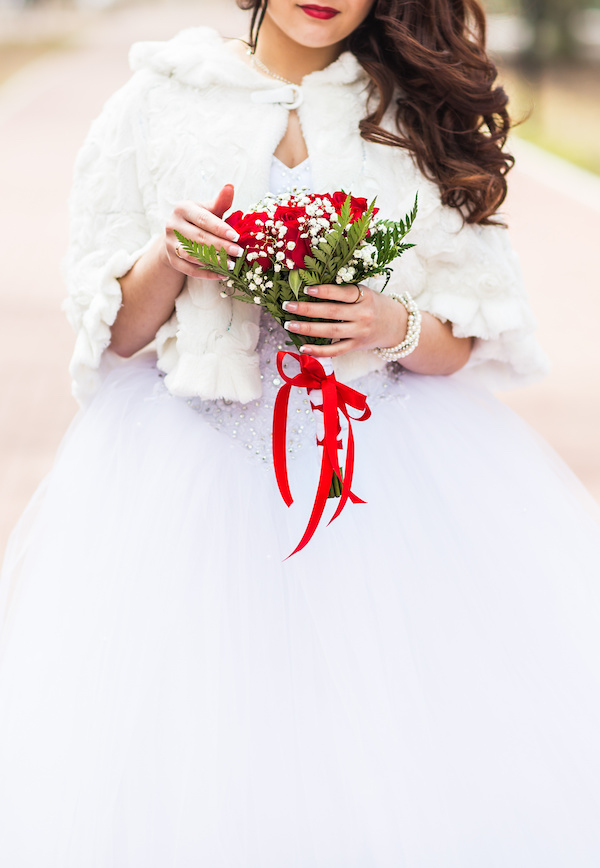 Some brides, whose wedding days are in the winter, opt for a romantic, princess-style cape look that is unabashedly generous in cut. Yes, you really can be Snow White in your very own fairytale day.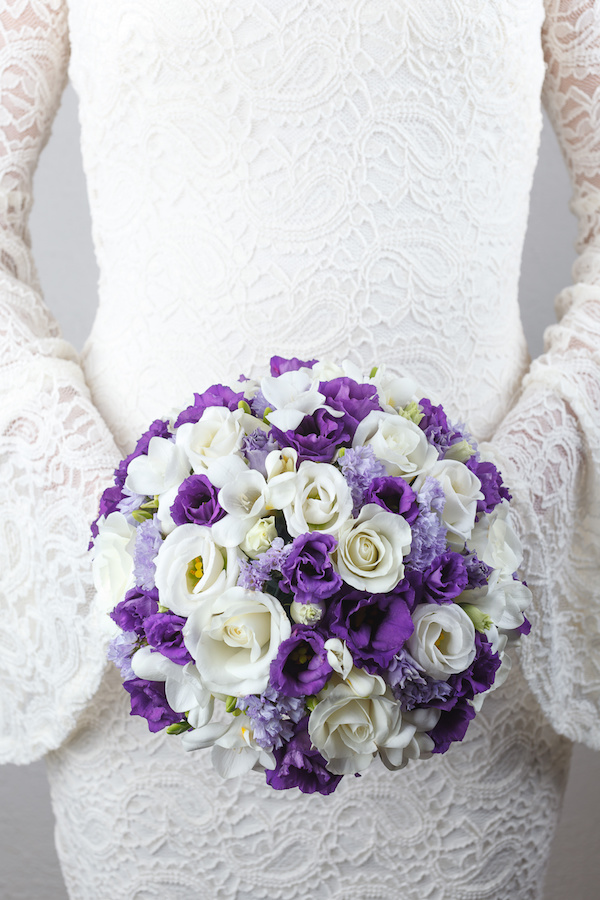 The voluminous bell bottom sleeves in this figure-hugging wedding dress make a style statement that's very sophisticated and feminine. There's nothing old fashioned or dull about this long-sleeved style.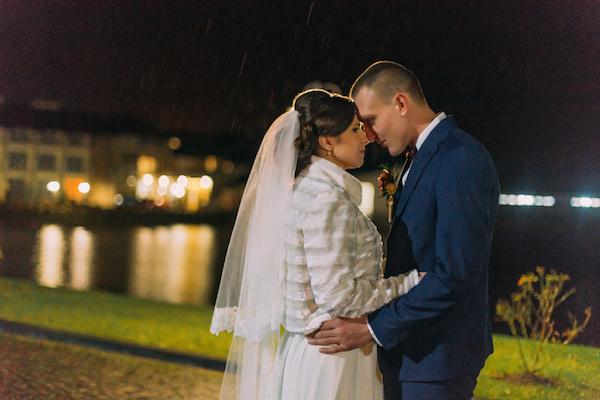 If you hate to be cold, you plan to have outdoor photos and your wedding is anytime other than summer, consider optioning for a luxurious long-sleeved wedding jacket that will offer you great looks and the ultimate versatility.