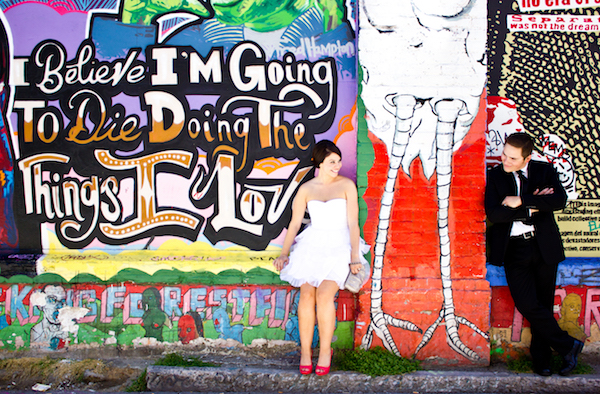 Red shoes?
Short dress?
Graffiti backdrop?
Yes.
Why not?
If you're a little bit bohemian, a little bit artsy, or a lotta bit Do Your Own (DYO) thing, here are some wedding images, courtesy of Marge Maghoney , to inspire you to let your special day reflect your unique style.
Whether you're planning for your nuptials to take place at any one of the fab venues in the Ottawa area or you're heading away, there's lots you can do to personalize and "pizzazzicize" your wedding.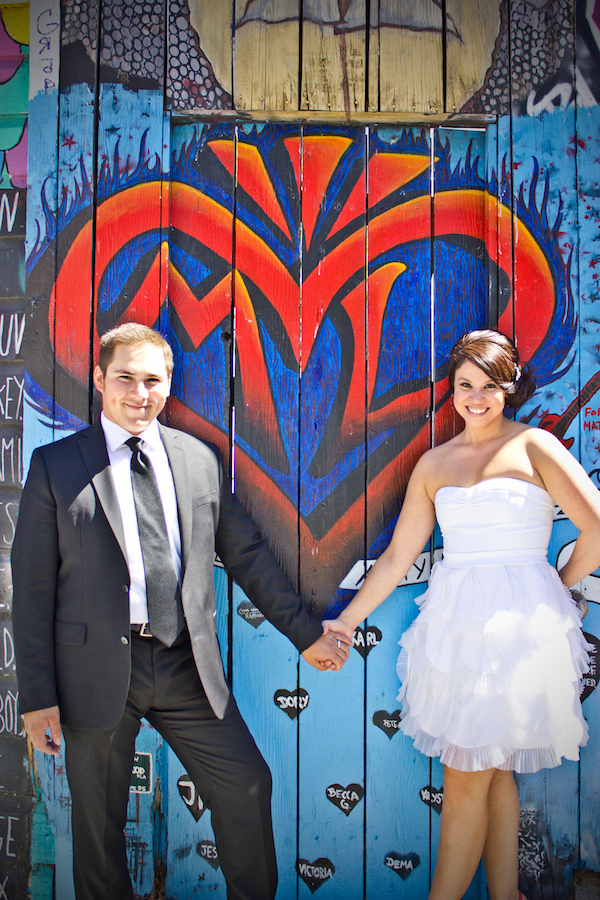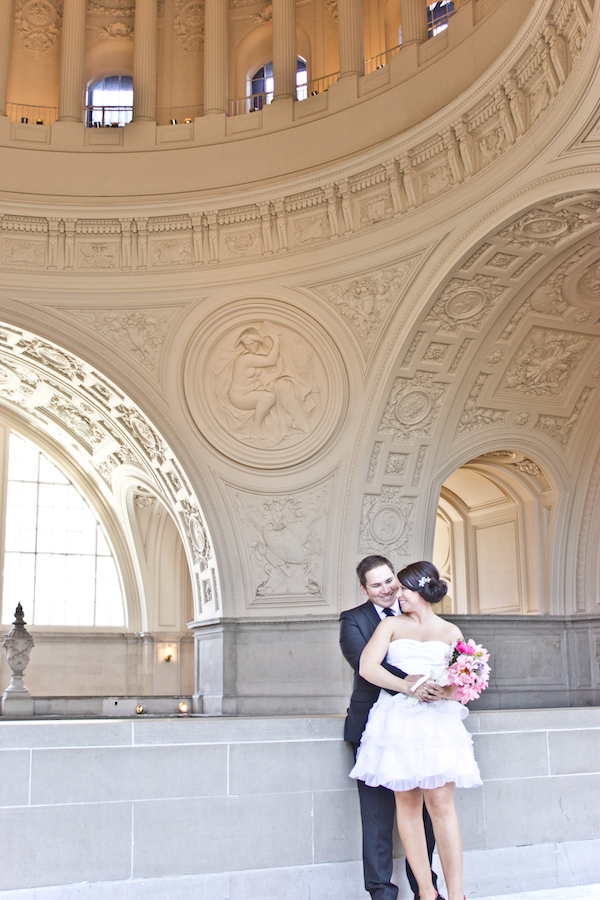 Note: These images were taken in San Francisco.  To find out about San Francisco City Hall weddings, click here.