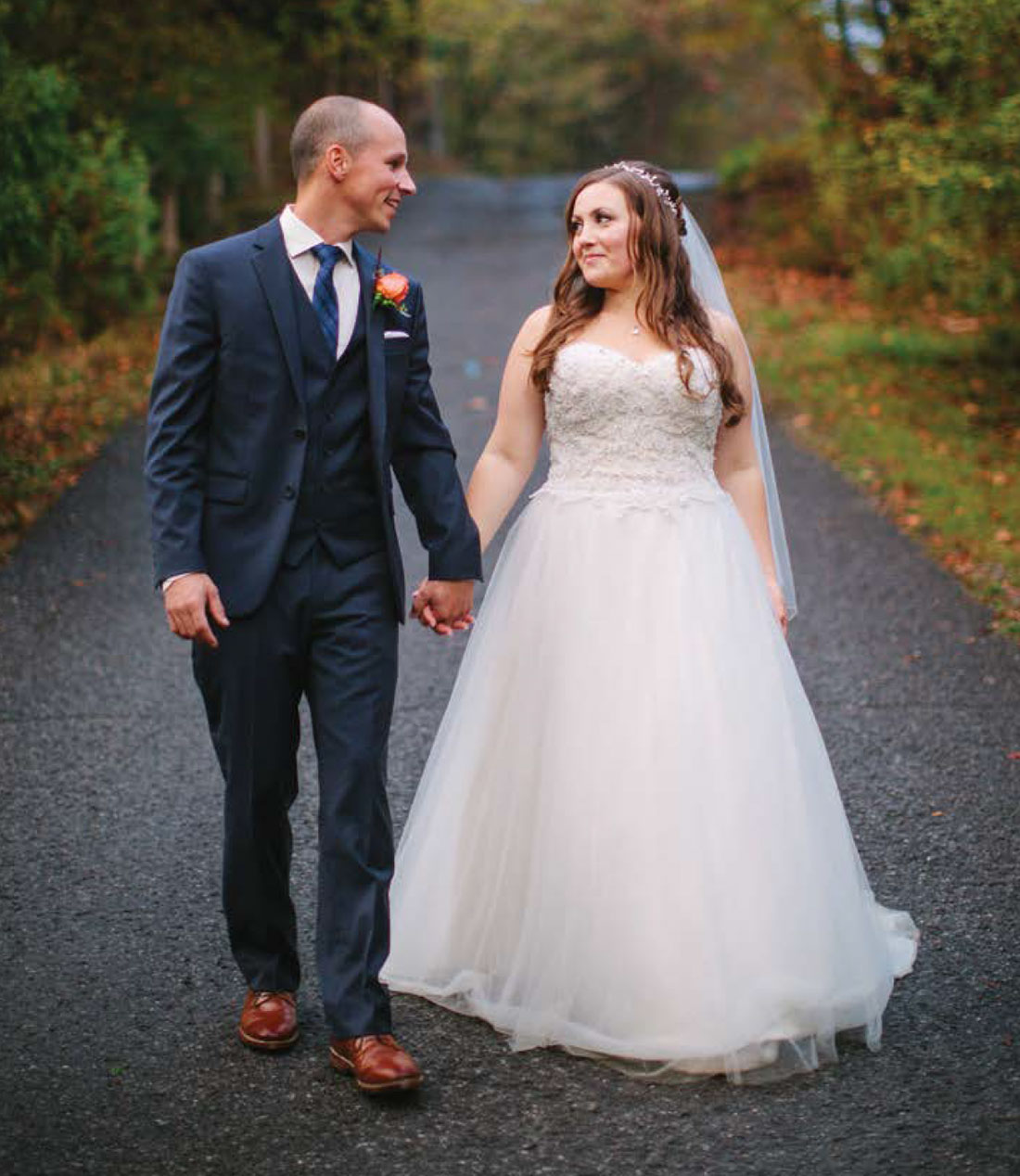 Country Fairytale
Compiled by Pam Dillon and Photos by Samantha Clarke Photography
Zoe and Noel met when they were just 13, at the beginning of Grade 9. Right away, Zoe says, they had an intense connection.
"We sort of dated on and off throughout high school, but we were best friends and didn't want to ruin our friendship. We actually became a couple when we were 25."
Before they even started dating, Noel knew he wanted to marry her. After high school, though, distance kept them apart. Zoe was going to school in Ottawa and Noel was six and a half hours away in Mount Pleasant, working.
Eventually, he got her to set a date to go out to dinner with him when she returned home.
"He told me that he could see us being together forever and that he had felt this way for a long time.
Once she said yes, they were engaged for two years, bought a house together in Ottawa, and spent about a year organizing their rustic chic wedding. The bride-to-be had a clear vision in mind: "I wanted it to look like a country fairytale."
The venue they selected was La Grange de la Gatineau, a lush, romantic locale overlooking the Gatineau River that features an historic log building, gardens and idyllic green space.
Zoe got her dress, a Rebecca Ingram design by Maggie Sottero, veil, earrings and necklace from Renewed With Love in Carleton Place, and her headpiece from Lovebird Bridal Boutique in Kingston. She chose a champagne-toned underlay for her lovely gown because she wanted a "country princess look."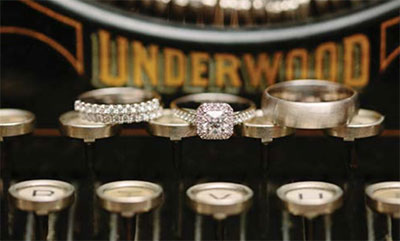 As she puts it, "Noel and I both grew up in the country and I always wanted to be a princess." Still, she didn't hesitate to get her hands dirty to make her wedding-day dream materialize.
"I made everything myself, with a little help from Noel," Zoe says. "We went out into the forest and found trees that had fallen down and used them to make all of the wood accents."
These included a cupcake and cake stand, candleholders, centrepieces, easels and pictures frames. Other than her own bouquet and Noel's boutonniere, she wound up DIYing the flowers too.
"I had pre-ordered all of the flowers and two days before our wedding I got a call that the order had gotten lost and couldn't be filled."
Though the news was stressful, Zoe sprang into action and tracked down the blooms to bring her vision to life.
"They turned out really beautiful. Exactly what I had wanted."
Angeline Sykes of Showpony Hair did Zoe's hair and Shannon Ranger of One Fine Beauty did her makeup. Of course, she looked and felt like a princess.
Some of the most memorable aspects of the day, she says, included getting ready in the morning and driving to the venue with her cousins and flower girl (her goddaughter), and also seeing Noel for the first time.
"We did a first look before the wedding." He gave her a bracelet to wear. From the path of flower petals and the picturesque outdoor ceremony to the glow of the string lights and the cake and cupcakes by Voila!
Gluten-Free Bakeree, Zoe and Noel definitely had their happy ending. "Declaring our love for each other in front of our friends and family was really special," Zoe says. "It ended up being a perfect fall wedding."