40 Chemin des Sentiers, Wakefield, QC J0X 3G0, Canada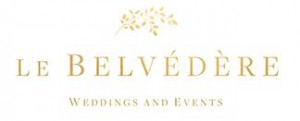 40 Des Sentiers,Wakefield Quebec, J0X 3G0
www.lebelvedere.ca
jessica@lebelvedere.ca
819 459 3027
Like us on Facebook
Follow us on Twitter
See us on Pinterest

THE VENUE
Le Belvédère is located a short drive north of Ottawa, nestled on a magnificent cliff with breathtaking views of the Gatineau Hills. Awarded multiple times as one of Ottawa's top wedding venues, we are pleased to offer the most state of the art facility while completely surrounded by the tranquility of nature.
Our outdoor grounds include a beautiful gardened terrace designed for your cliff-side ceremony. A large cedar deck for cocktails is nestled within the rock and shaded by large white pines. Our interior space offers a modern elegant fireside lounge and a dining room with ample space for 200 guests, complete with crystal chandeliers and sleek modern décor.
OUR FOOD PHILOSOPHY
We strongly believe the foundation of great food starts with the ingredients. That's why at Le Belvédère we believe in using only the freshest ingredients available, with as many locally sourced options as possible. To ensure this exceptional quality is met in each and every meal we prepare, we've launched our own private garden on three-acres of farmland just minutes from Le Belvédère, all dedicated to supplying our kitchen with fresh herbs, edible flowers and garden vegetables.
ACCOMMODATIONS
GUEST HOUSE
Tucked between the trees and just a short stroll from Le Belvédère, the Guest House is an elegant country home for all your wedding day needs. An exclusive feature included for all Belvédère brides, the two-storey home boasts three bedrooms, three washrooms, and a spacious dressing room.
Able to sleep eight people on your wedding night, the Guest House comes with a fully equipped kitchen, coffee, and fresh linens. Its exquisite grounds offer a great outdoor space for pre-ceremony photos and its quiet rooms are perfect for elderly relatives or children.
WAKEFIELD GRAND
Located at the north end of Wakefield, located five minutes from Le Belvédère, is The Wakefield Grand. Lovingly restored, the Grand is nestled on six acres of natural forest and ponds. Our nightly rate includes exclusive use of the grounds, accommodation, continental breakfast, and complementary shuttle service to and from Le Belvédère. Among the eight rooms are eight queen size beds and six sofa beds, accommodating up to 28 persons.
The Grand is a perfect complement to an already exceptional wedding. We offer a peaceful overnight oasis for visiting friends and family. Our beautifully designed outdoor fireplace area provides an intimate space to unwind in the wee hours. The Grand's beautiful architecture and elegant interior provides for endless photo opportunities.
Le Belvédère is a family run business with deep roots in the hospitality industry. From the time Le Belvédère was simply a dream unfolding, to today as one of Ottawa's most sought after wedding destinations, each and every decision has been made with your wedding day in mind.
From our family to yours, we would be honoured to be a part of your special day
Invalid Displayed Gallery