Ronauq and Melissa | August 7 and 8, 2020
Photos by Kathi Robertson Weddings
About a month after their engagement in September of 2019, Ronauq and Melissa started planning their two—yes, two!—weddings. Thankfully, they booked key services right away. "By early November [of] 2019 we had finalized the venues, temple, catering, photographer, officiant, and the DJ." In early 2020, the wedding gown, bridesmaids' dresses, groom's suit and groomsmen's suits were also ticked off the To Do list—all before the onset of COVID-19.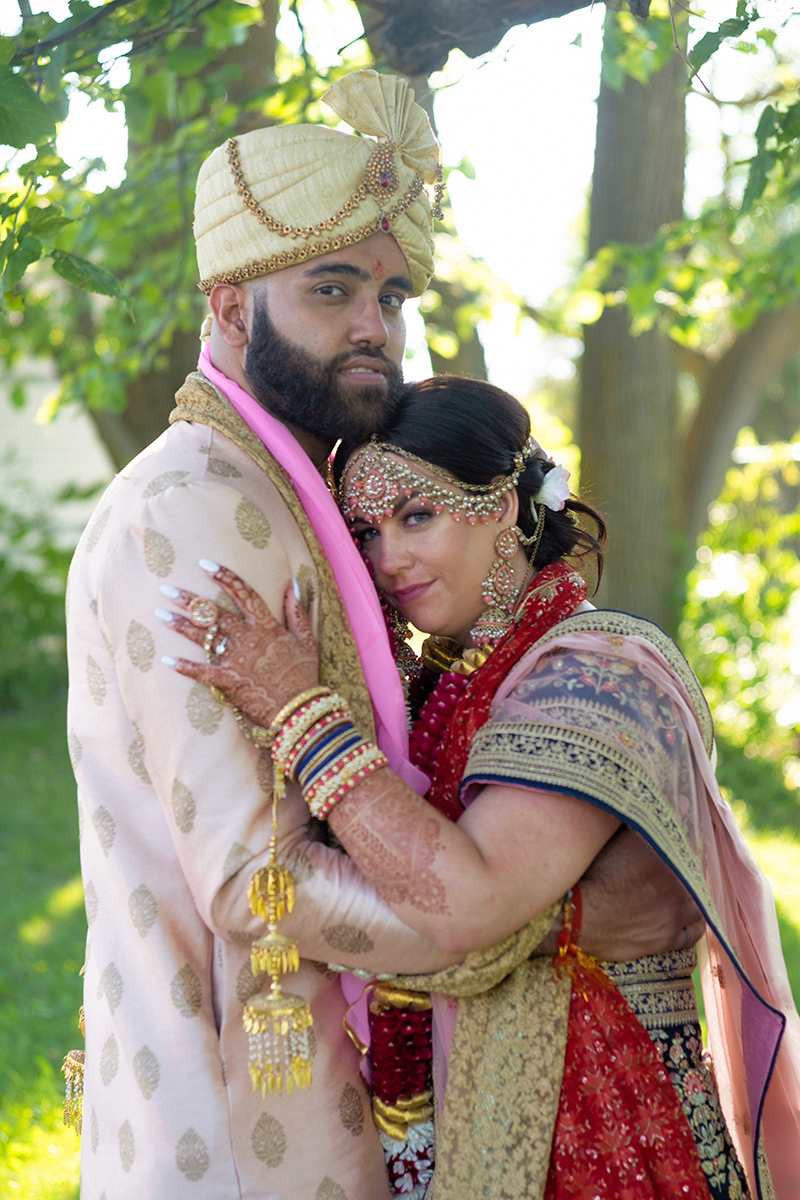 Once the pandemic arrived, many of the minute wedding particulars seemed a lot less significant. "The most important thing for us was to be surrounded by our closest friends and family. With the COVID restrictions, we could only focus on what we could control." In fact, for a few months they put planning on pause. Instead, they waited to see what rules would be in place for their chosen dates: August 7 and 8, 2020.
"The restrictions were partially lifted about three weeks before the wedding, and that's when we finalized the rest of the details." At that point, 50-person weddings were permitted. "The early preparation and the open communication with all of the vendors helped us pull it off."
This was no small feat, considering they hosted two distinct, momentous events—an Indian wedding and a civil celebration—on the same weekend. One included their dog; the other involved a horse.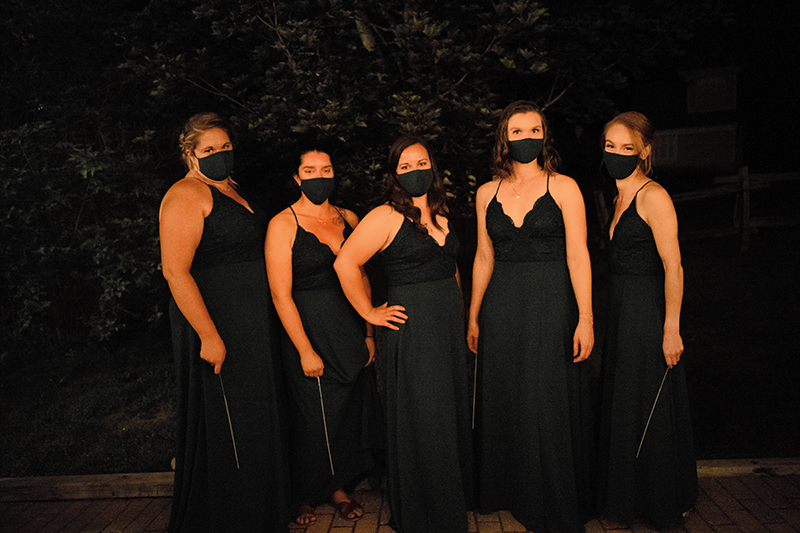 "Coming from two vastly different backgrounds, we wanted to be immersed in both cultures," the newlyweds explain. Their Indian wedding involved ceremonies over a couple of days. The first, the Mehndi, was when the bride got her bridal henna. There was also a Haldi ceremony, when turmeric was applied to the groom's body to prepare him for the wedding. The day of the wedding included a ceremony at the Hindu Temple of Ottawa Carleton, followed by a dinner-reception at the Sandman Hotel. Since it's tradition for the groom to arrive on horseback, Ronauq and Melissa were thrilled to include a horse in colourful finery.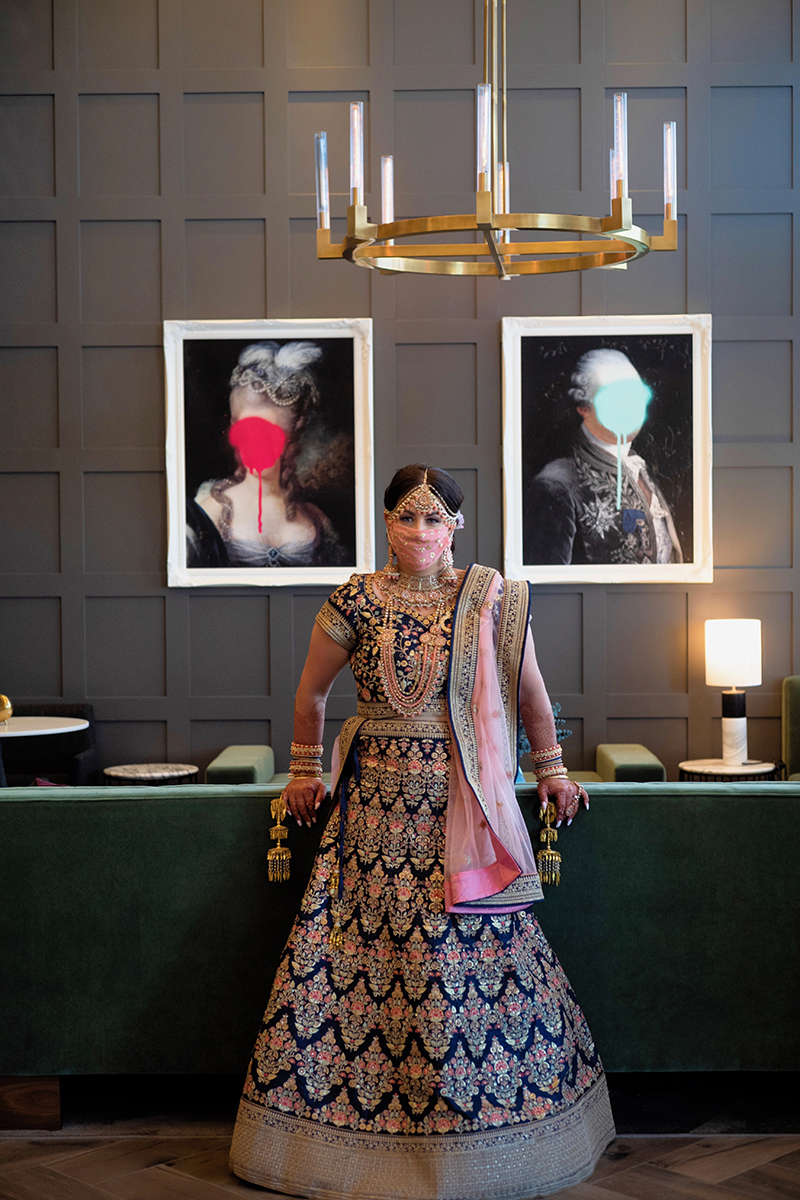 The bridal couple and guests were also dressed in vibrant hues. "In Hindu culture, bright colours represent the joyous emotions of a happy event, hence everyone wears bright coloured clothes," Ronauq notes. He wore traditional garb, with a sword and a turban, while Melissa wore a lehenga with heavy jewellery. "The Hindu ceremony signified the unity of our souls in eternity, as we promised to be with each other for the rest of our lives and in the afterlife."
First, though, they had another wedding to host. The following day, a civil ceremony, dinner and reception took place at Strathmere. This time their dog, Charlotte, was part of the festivities.
The diverse occasions allowed Ronauq, Melissa, and their nearest and dearest to be part of new cultural traditions. At the Indian wedding, experiencing the different rituals and wearing the colourful attire was an "amazing experience for everyone."
The next day's celebration was also memorable. "We were lucky to have our families share their love for music together, singing and playing guitar under the stars at the end of the night. Our first dance, outside, surrounded by our family and friends holding sparklers, was a magical moment."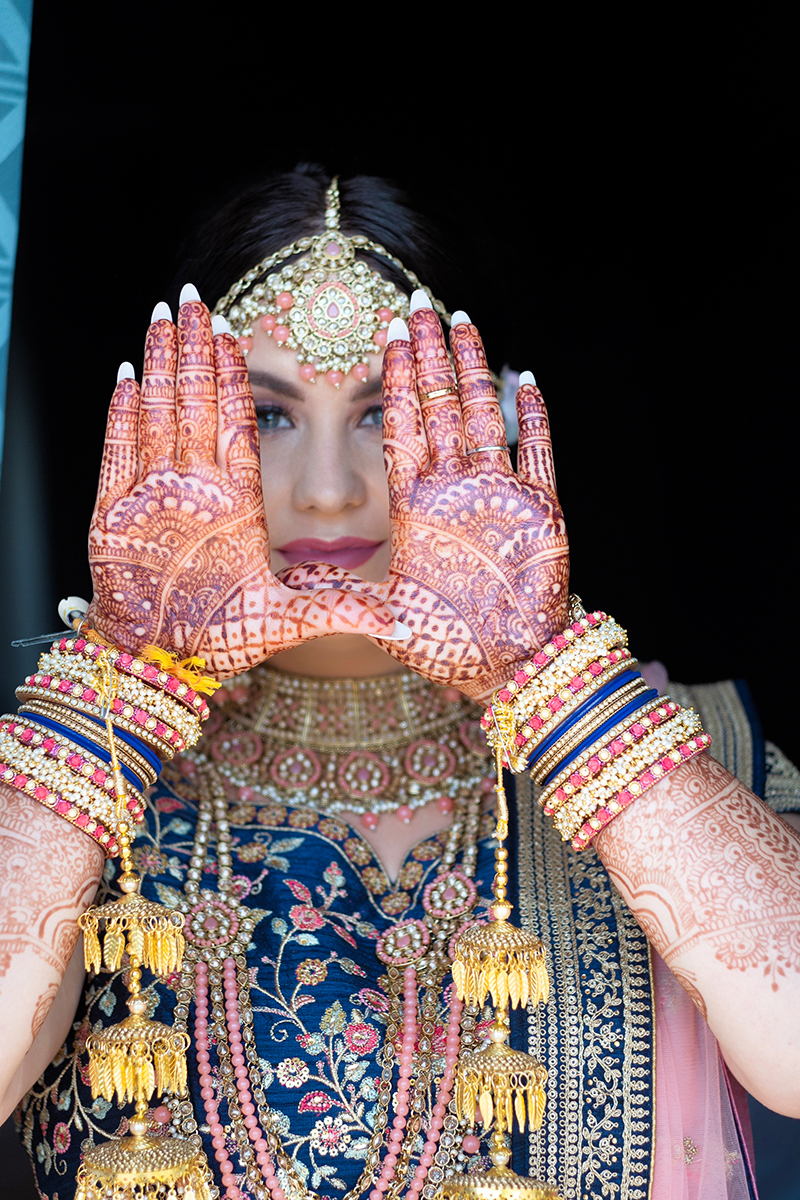 Venues: Hindu Temple of Ottawa Carleton/Sandman Hotel; Strathmere Inn
Officiant: Ann Bonacci
Photographer: Kathi Robertson
Bride's Gowns: Boutique 1861
Groom's Attire: Anthony's Men's Wear
Bridesmaids' Gowns: Boutique 1861
Groomsmen's Attire: Anthony's Men's Wear
Hair and Makeup: Ischleen Chhatwal
Flowers: Ottawa Flowers Inc.
Desserts: Strathmere Inn
Music: Rythm Force Productions
Horse: Sundance Ranch